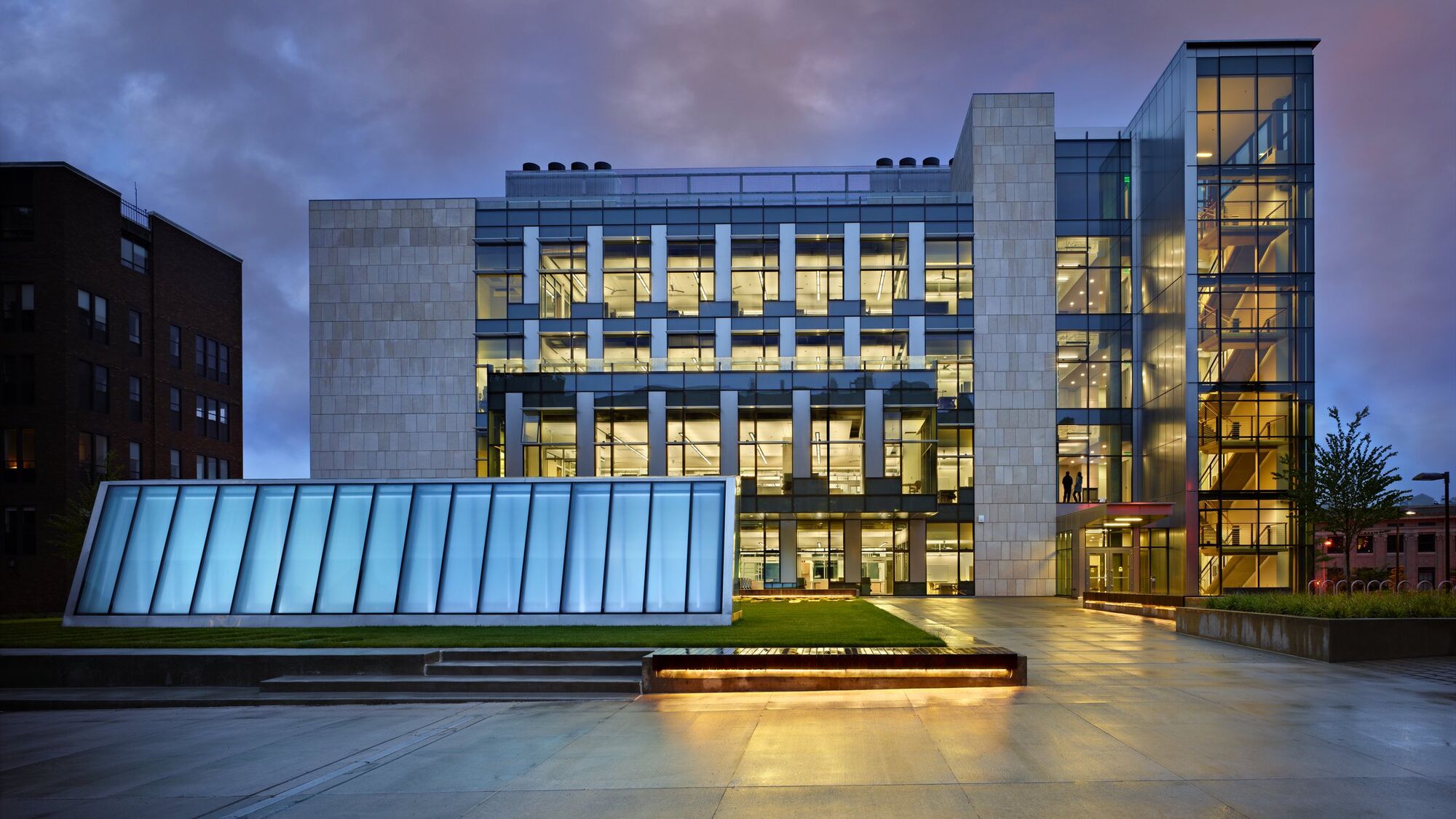 University of Washington
Molecular Engineering and Sciences Building
Natural ventilation goals and lab airflow requirements.
The interdisciplinary program for the University of Washington's Molecular Engineering and Sciences Building called for the immediate adjacency of labs with safety ventilation requirements and offices that will be conditioned with natural ventilation. AEI applied CFD studies of typical and worst-case conditions to spatial organization, sizing, and window intake strategies, and planned and directed sustainable engineering strategies that dramatically reduce office cooling energy.
Site and phasing requirements necessitated north-south orientation. Labs are west-facing due to street traffic noise and pollution on that side precluding operable windows. With east-facing offices unable to benefit from prevailing winds to drive ventilation, a stack configuration provides airflow. Outlet figurations and increased stack height and size maximize draw. Fan assists compensate, as required, for limitations to stack sizes. East-facing solar gain is reduced by 80 percent through shading and high-performance glazing. Daylight reduces electric lighting load by over 30 percent annually.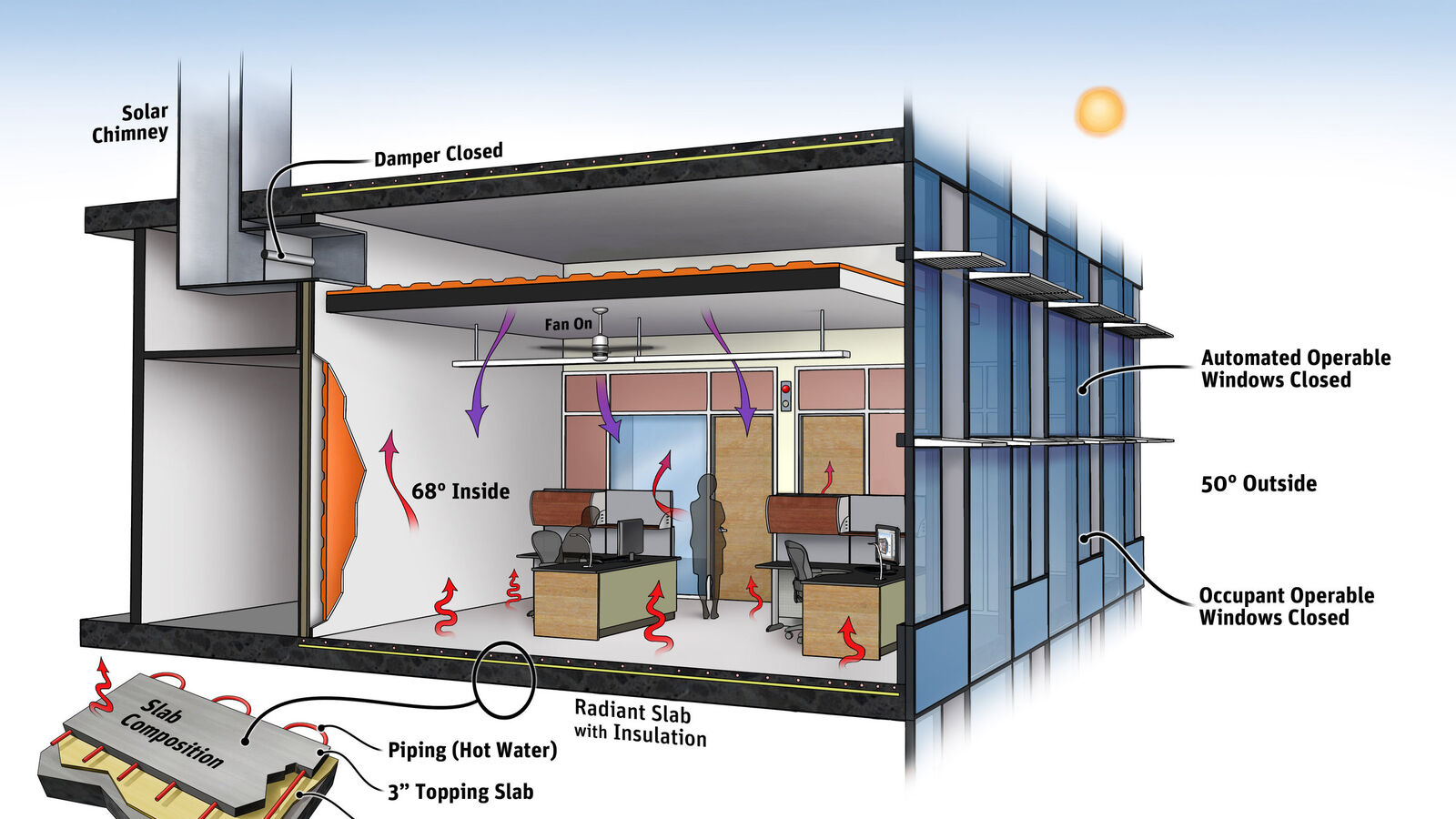 "

AEI was tasked with design of a consistent natural ventilation system that would create comfort and instill confidence in this type of system in future campus buildings. We chose to employ a menu of technologies to maximize overall system performance."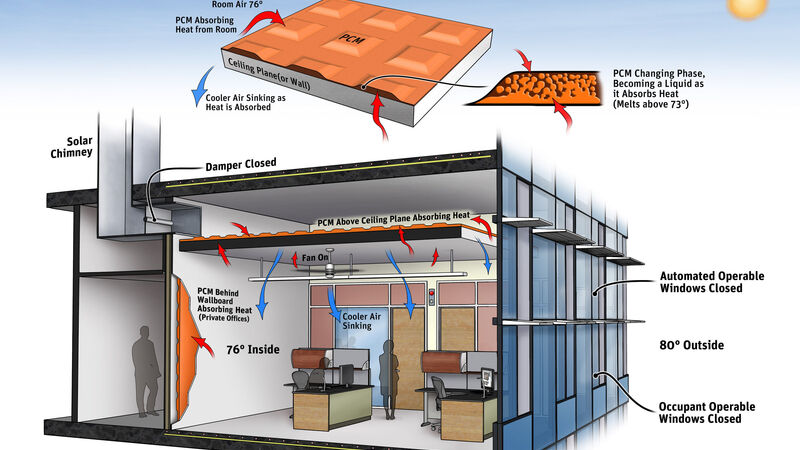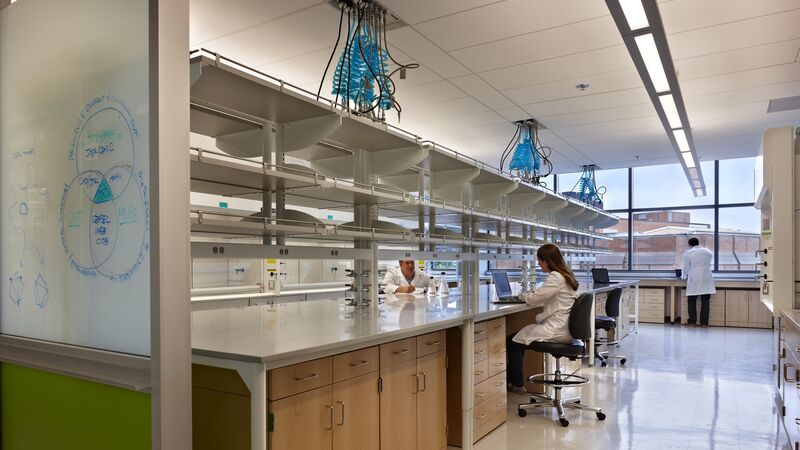 98

%

reduction in cooling energy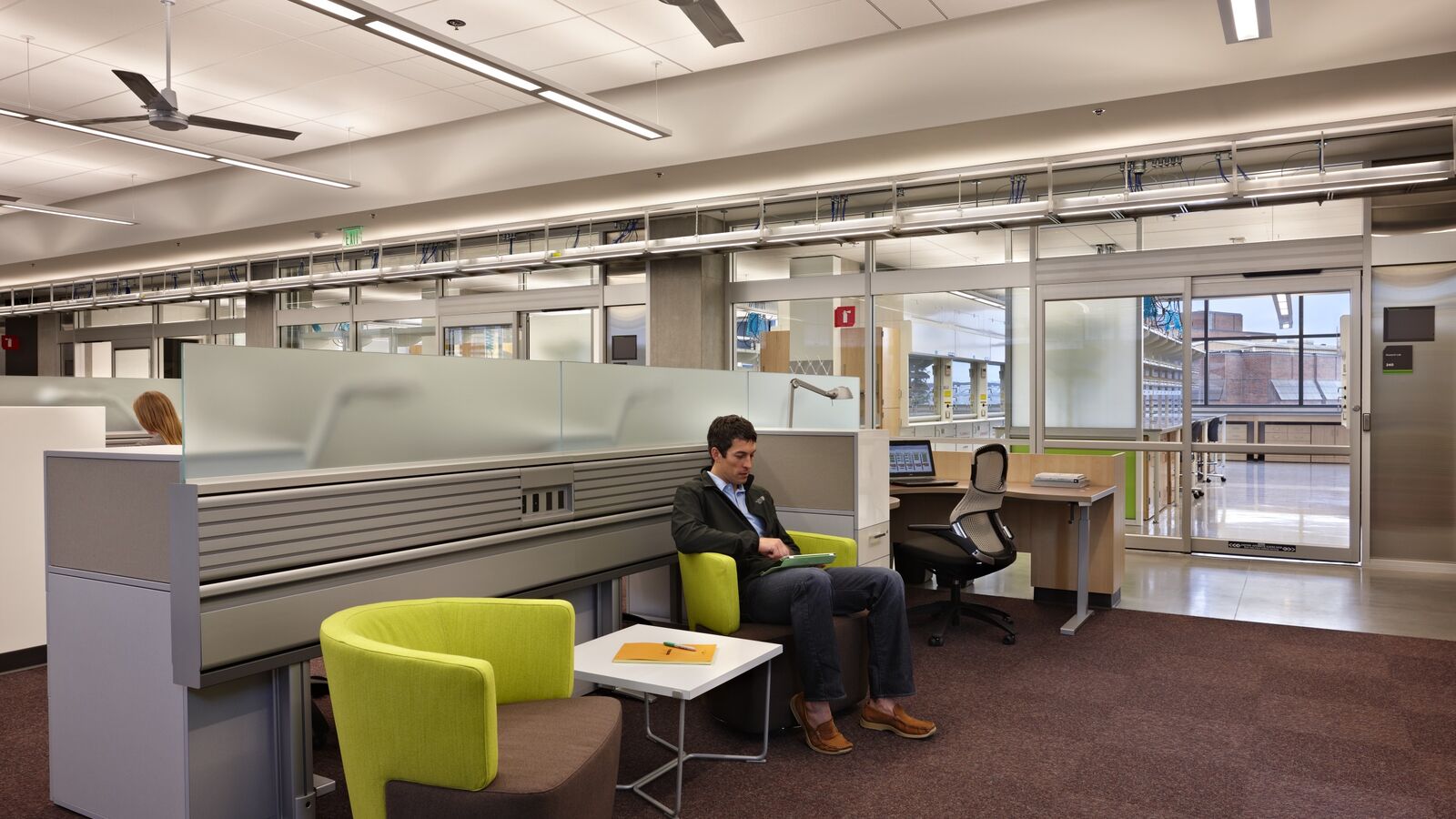 Managing Director - Portland