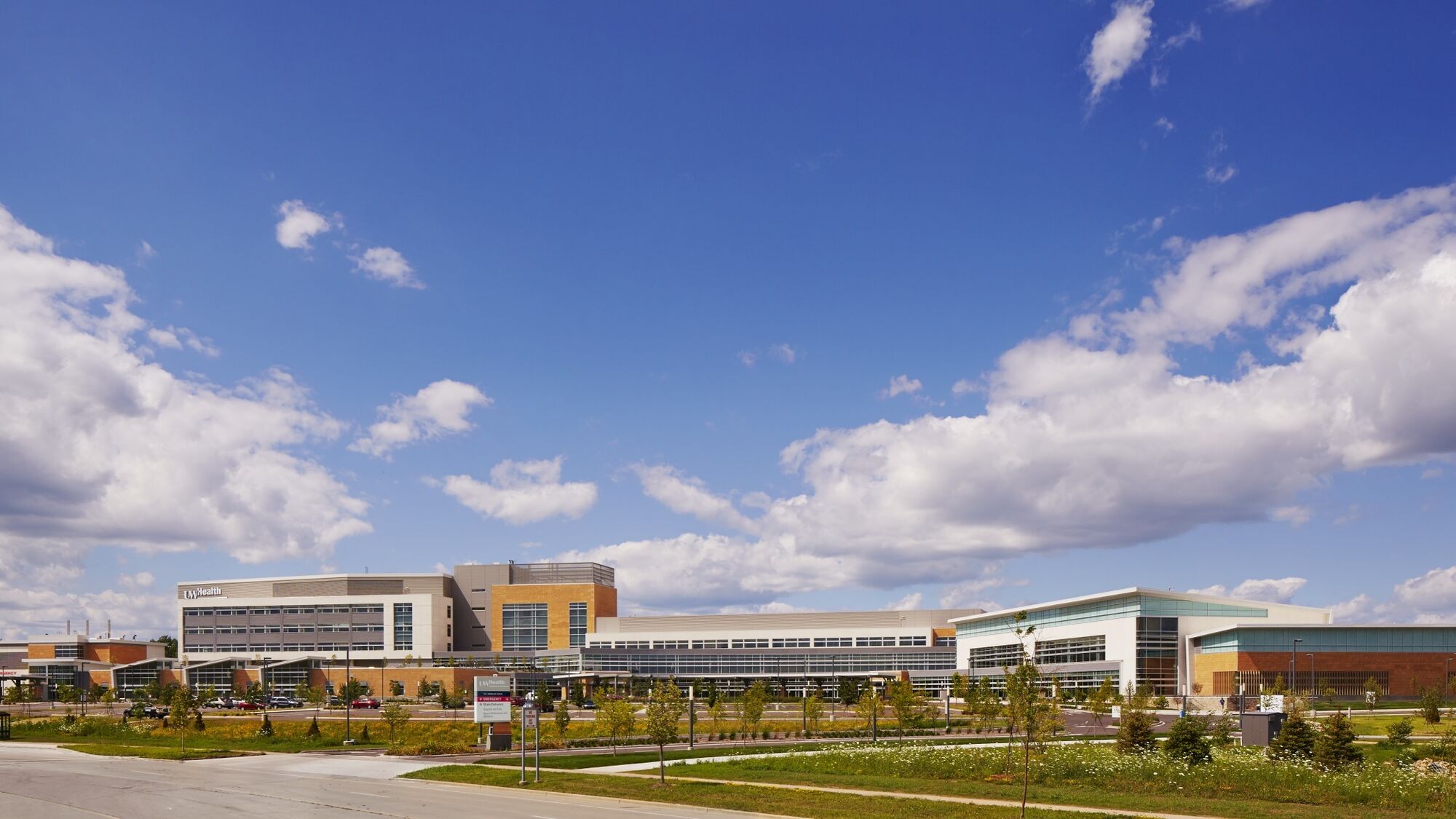 University of Wisconsin Hospital & Clinics
UW Health at the American Center
Water efficient hospital campus.
UW Health at the American Center (UW TAC) is the embodiment of a less energy-exhaustive facility driven by wellness. This project birthed in response to the regional need to arrest groundwater depletion and to reach the local municipality's goal of reducing per capita water use. UW TAC's energy efficient systems were designed to significantly decrease water usage and lessen energy demand.

AEI's sustainability team provided a building envelope comprised of materials managing heat transfer and solar performance while maintaining the architectural composition. With water reuse designed into the system, high efficiency mechanical systems, and the reversal of ground and surface water degradation, potable water use was reduced by 70%, totaling 12 million gallons per year. Seven interconnected ponds allow reuse of over 6 million gallons of water per year, supplying 80% of cooling tower and landscape needs.
Through thoughtful early design and planning, sustainable measures were accomplished while providing the necessary sterile environment to strengthen patient outcomes and accommodate for future expansion and emerging technology systems.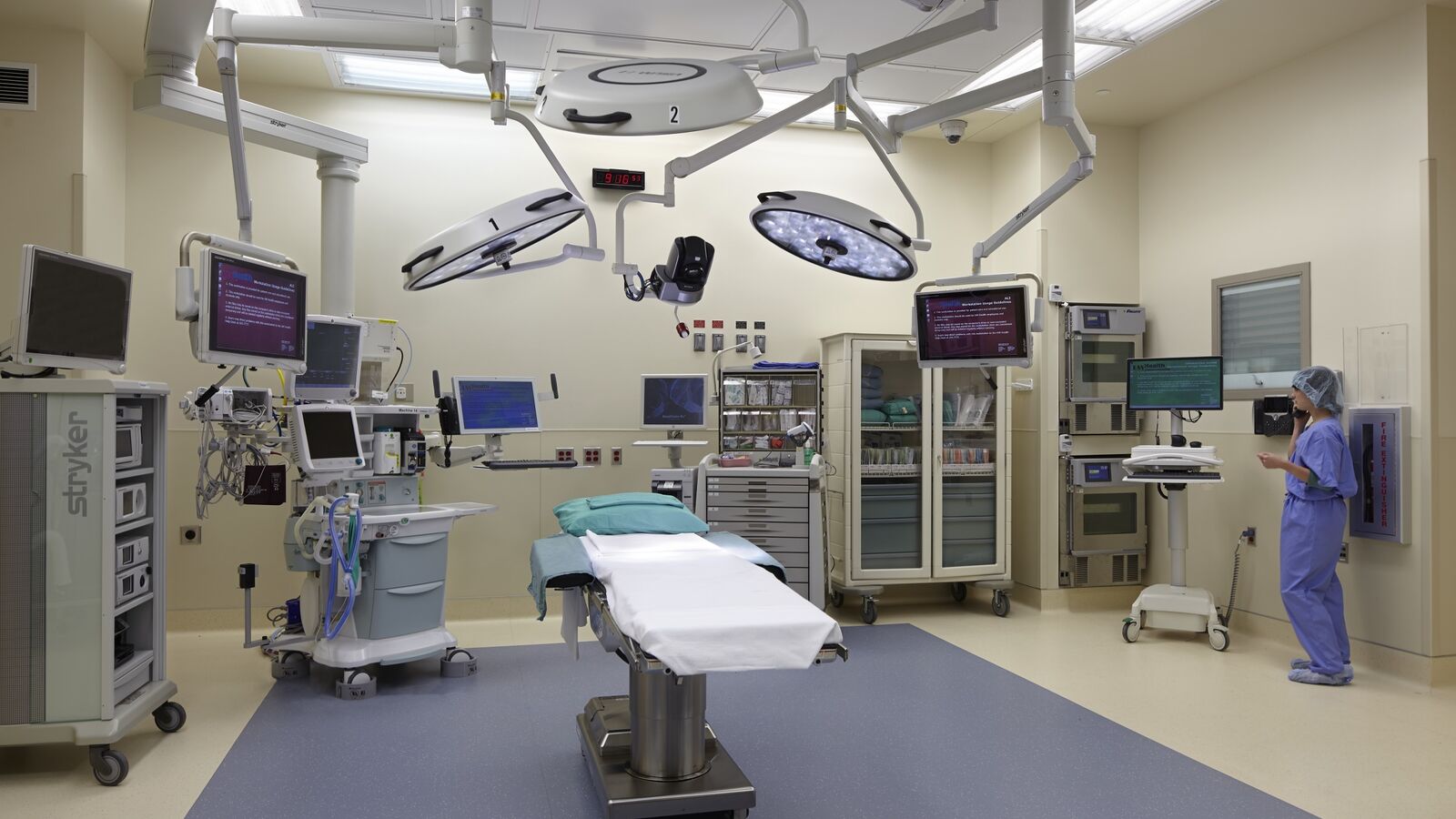 12 million gallons

per year reduction of potable water use
"

The American Center, a satellite hospital at the forefront of sustainability, is committed to promoting energy efficiency."