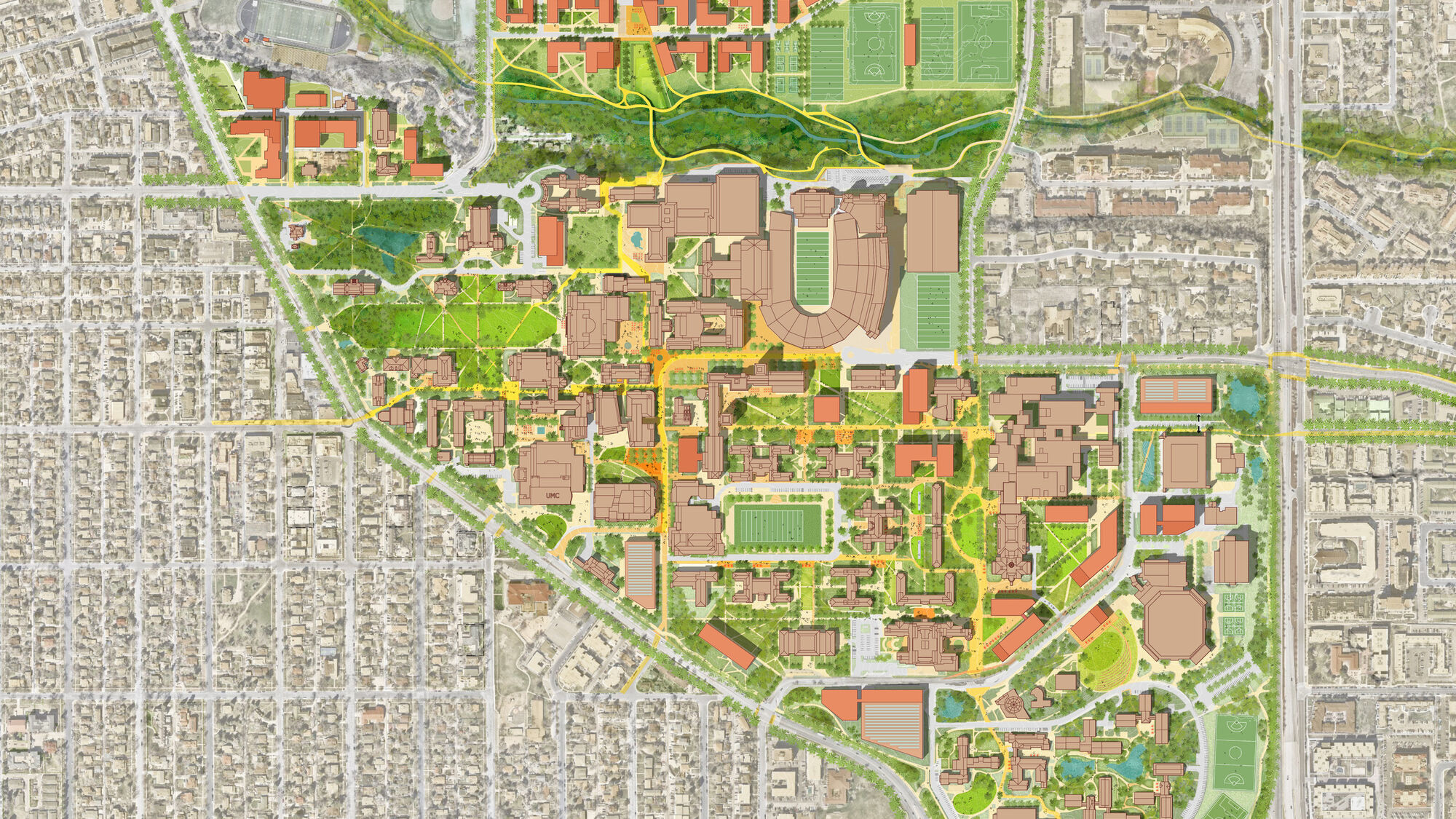 News & Announcements
University of Colorado Boulder Campus Master Plan Highlighted in 2022 SCUP Awards
We are pleased to share the University of Colorado (UC) Boulder's 2021 Campus Master Plan was recently honored with a Merit Award for Excellence in Planning for an Existing Campus as part of the 2022 SCUP Excellence Awards program.
A collaboration with Sasaki, this comprehensive strategic planning and facilities development effort focuses on both short-term goals and a 30-year overall vision for the campus.

With an emphasis on sustainability — including energy and water use, ecology, and resiliency — AEI provided energy and utility infrastructure strategies, including heating, cooling, and information technology, for the main campus and three satellite locations. Using geothermal heating and cooling and low-temperature hot water, each satellite campus will achieve carbon neutrality.