Our vision is to work with clients and colleagues to improve the world.
Our mission is to deliver engineering leadership and innovative solutions for complex projects.
The implementation of our vision and mission helps our clients do great things to improve lives and protect the future. From better medicines, climate-sensitive energy supply and sustainable use, to education at the highest level and cutting-edge healthcare, we are driven to find unique solutions that solve client and world challenges.

From mentorship to leadership, we are passionate about our clients, our work, our people, and positively impacting society. It is with this spirit we endeavor to advance and grow, following an insightful and informed strategic vision.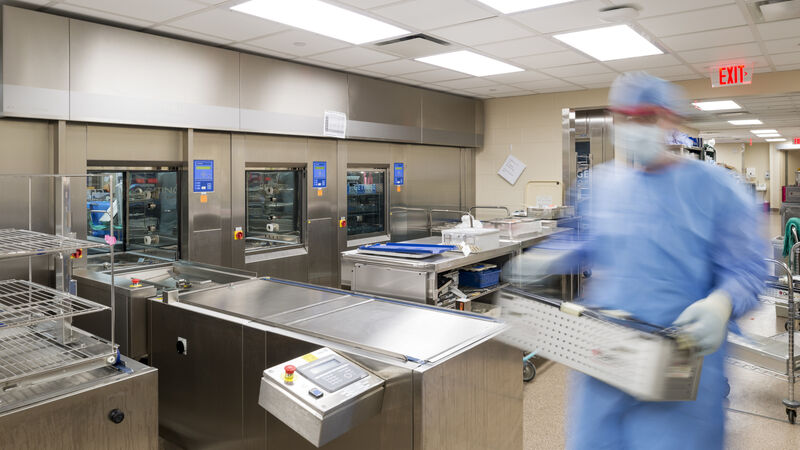 Social Responsibility
Awareness, planning, and proactivity are our tools for enduring in the face of short- and long-term risks to our livelihood. If we take time to consider threats to sustainability and assess the long-term impacts of our decisions, we can build resiliency into our daily lives and designs that keep our communities safe and the environment clean.

"

I enjoy working at AEI because of its engaging people, positive culture, and desirable projects. With all of the diverse projects and resources AEI has to offer, every day brings a different challenge and unique career experience. Our interdisciplinary team approach to customized projects allows me to grow as an engineer and integral part of the team."
Advancing Climate Action
From transforming air quality through the world's largest, net-zero emissions testing facility to fostering revolutionary biomedical research, our projects are changing the world, one facility at a time.
Receiving a Gold Sustainability Award in the Los Angeles Business Journal's 2022 Commercial Real Estate Awards program and a Design Excellence Award in Lab Manager's 2022 awards program, the California Air Resources Board (CARB) Southern California Headquarters is a beacon for sustainability and climate action. Exceeding California Title 24 requirements by 30 percent and lowering overall energy cost savings by 75 percent, CARB's headquarters produces all energy onsite – ensuring resilient and uninterrupted operations.
Energy reduction is implemented through:
Aircuity® and demand control ventilation
Fume hood occupancy-based control
High-efficiency LED lighting
High-performance glazing
Electrical vehicle charging
Adiabatic humidification
Active chilled beams
Exterior louvers
Daylighting
Fluid cooler
Enabling Scientific Innovation
A modern embodiment of excellence in design, construction, and purpose, the advanced drug manufacturing facility integrates new cutting-edge technologies to aid in the development of small molecule and biological products.
A holistic, integrated approach and unparalleled team collaboration, passion, and dedication have culminated in a state-of-the-art facility that effectively achieves the client's goal and vision — to provide reliable, cost-effective, advanced capabilities for developing innovative medical countermeasure products against chemical, biological, radiological, and nuclear threats.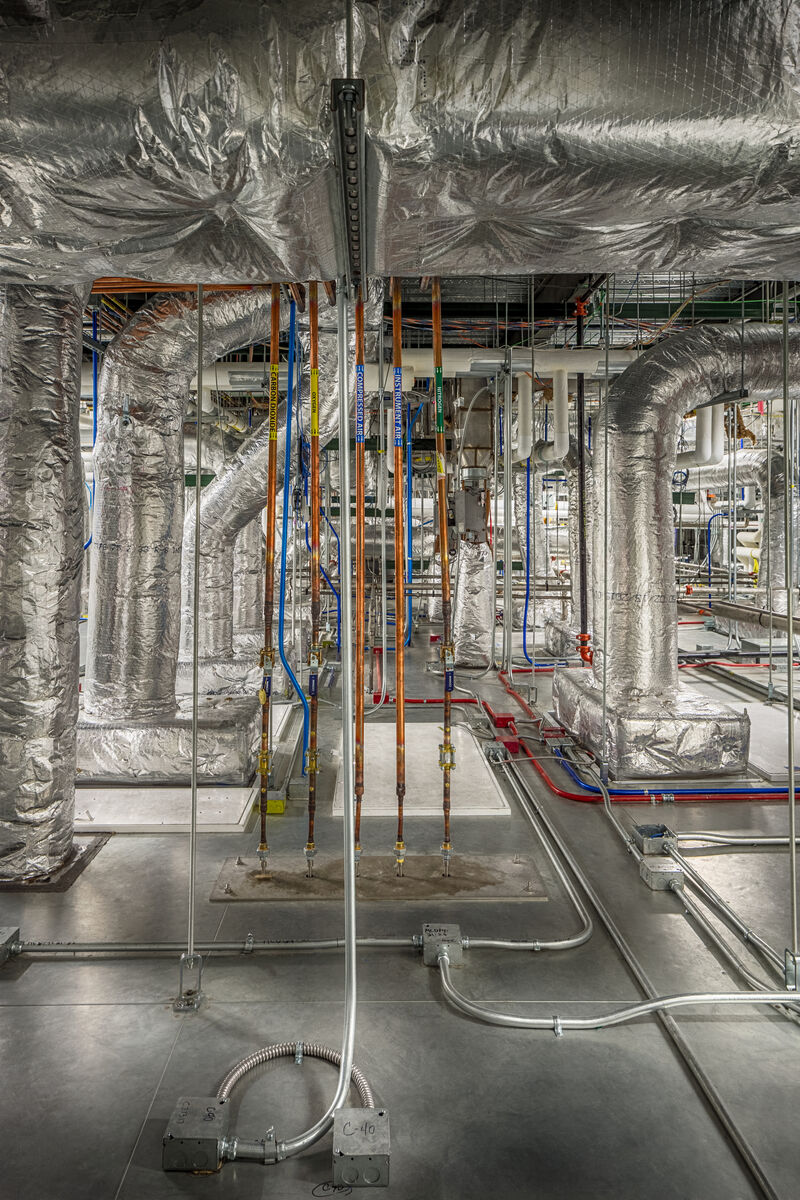 Resilience's commitment to building a sustainable network of high-tech, end-to-end manufacturing solutions ensures medicines can be quickly and safely made at scale. The ADM incorporates an array of engineered systems, including:
High purity water system
Chlorine dioxide decontamination system
Bio-waste system
Bio-containment laboratories
Four BSL-3, cGMP vaccine manufacturing suites
High-efficiency central utility plant
Improving Patient Outcomes
We create human-centric, technically advanced clinical environments that elevate communities, improve patient outcomes, and address the entire continuum of care — from inpatient and outpatient services to behavioral health facilities and academic medical centers.

An award-winner in Healthcare Design Magazine's 2022 Design Showcase, Sarasota Memorial Hospital (SMH) in Venice, Florida, is committed to providing elevated patient comfort and care. Designed and built to resist the impacts of major environmental and biological events — such as public health emergencies and pandemics — SMH features negative pressure rooms to prevent air transfer from patient spaces and information technology infrastructure to support a seamless, uninterrupted network connection — ensuring access to medical records in the event of a shutdown.
Driving Community Impact
Our mission extends far beyond mere walls. We are passionate about supporting the needs of both local and global communities and offer employees dedicated time off for engaging in volunteer activities. From working to end world hunger and aiding in children's critical healthcare needs to providing scholarships and mentorships that help educate future generations, the organizations we support and partner with continue to have a positive impact on society.
AEI partners with the ACE Mentor Program of America, an organization working with more than 70 affiliates across the nation to help mentor, encourage, and inspire high school students interested in pursuing architectural, engineering, and construction (AEC) careers. A proud advocate of the ACE mission and program, AEI provides sponsorship, scholarships, mentorships, and ongoing support to the many individual employees who volunteer with their local ACE chapters. Several of our regional offices serve as nationally recognized program affiliates, including ACE Denver, ACE Madison, ACE Milwaukee, ACE Tampa Bay, and ACE San Francisco — helping to shape the next generation of AEC industry professionals.

ACE's mission is to engage, excite, and enlighten high school students to pursue careers in architecture, engineering, and construction through mentoring and continued support for their advancement into the industry.
Core Values
AEI's culture encourages professional development while adhering to a set of core values that drives company and team decisions. Our commitment to these values informs project decisions and behavior amongst colleagues and clients.
Innovation and Expertise
To continuously value and promote innovation and superior technical expertise in all aspects of our professional practice.
Integrity
To always employ the highest level of professionalism and ethical standards, demonstrating honesty and fairness in every action that we take.
Communication
To actively engage our clients and employees throughout our projects in order to fully understand and respond to their project needs.

Quality
To consistently exceed our clients' expectations for the quality of our documents and professional services.
Responsibility
To recognize the significant impact of our work on society and the global environment and ensure that it reflects the highest standards in sustainable design practices.

Opportunity
To provide a stable, stimulating work environment and exceptional opportunities for professional and personal growth for all staff.

Growth
To recognize the strength of this unique organization and to value and support its continued growth and development through all disciplines, markets, and offices.