Project Delivery Flexibility
Foundational to the continued progress of the architecture, engineering, and construction (AEC) industry is superior, cost effective, and timely project delivery. As a core element shaping every project's outcome, contract methods and delivery models play a critical role in project progression and informing the overall process, while also determining respective levels of stakeholder engagement. As such, industry stakeholders — including owners, engineers, architects, contractors, and subconsultants — share a collective goal to continuously advance delivery methodologies, collaborating to identify new and innovative solutions that accelerate, optimize, and enhance project delivery processes.
Accomplishing this goal requires an in-depth understanding of the full spectrum of delivery approach types and their associated risks and benefits. With more than 40 years of experience of demonstrated engineering and design excellence, Affiliated Engineers, Inc. (AEI) brings unmatched project management and leadership across the entire continuum of delivery models.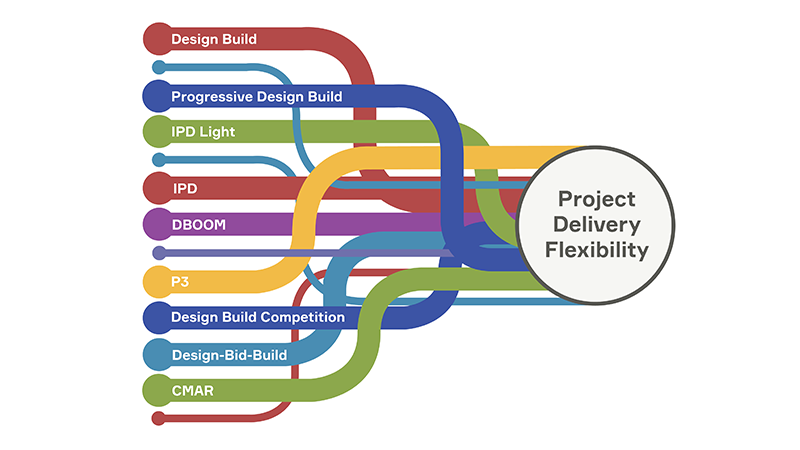 357

fast track, design-build projects
5 Common Delivery Methods
Though not indicative of all of AEI's project delivery methods, these five are commonly used.
Design-Bid-Build
Design-Build
Construction Manager at Risk (CMAR)
Integrated Project Delivery (IPD)
Public Private Partnership (P3)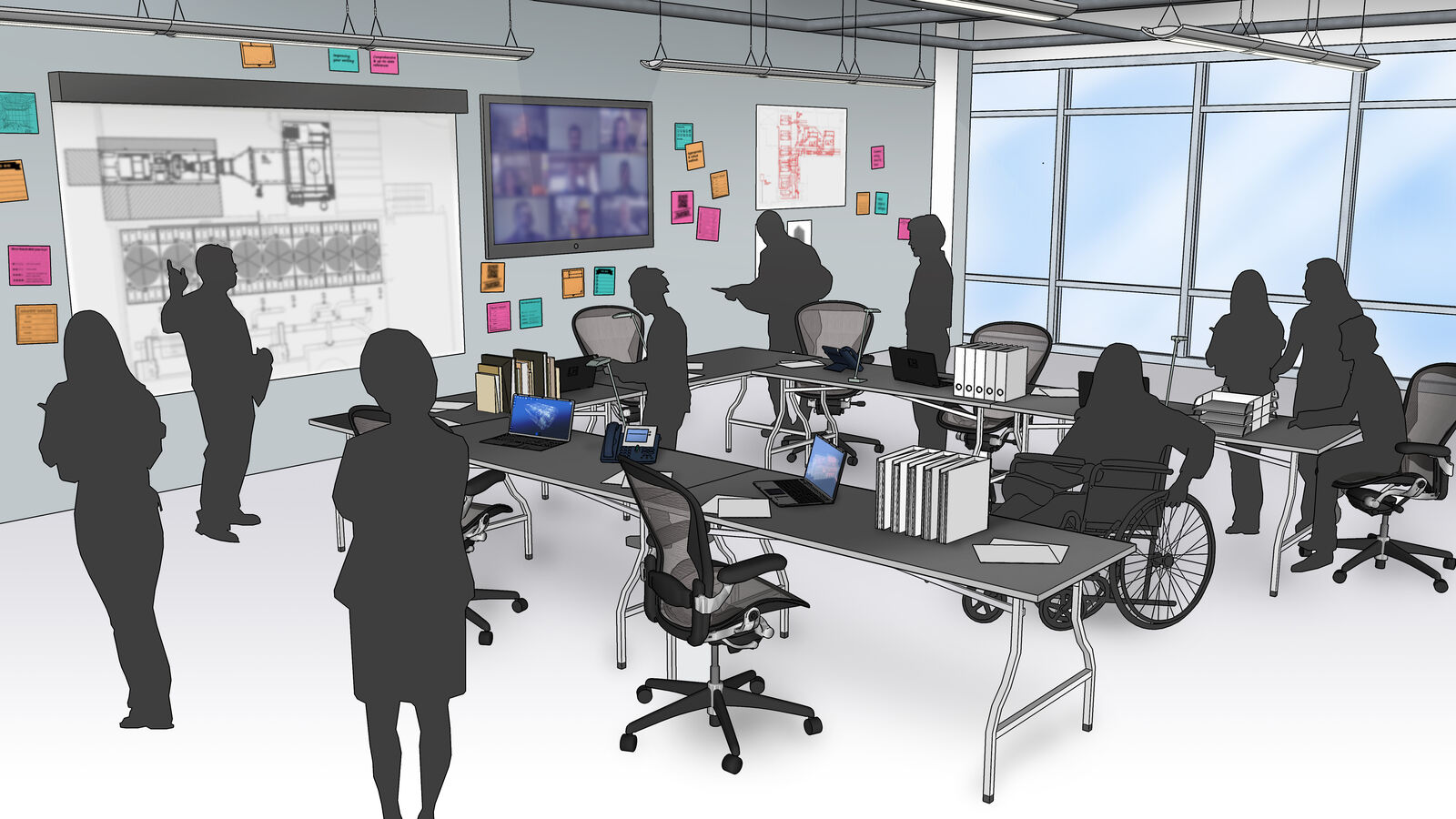 Construction Manager at Risk (CMAR)
While similar to Design-Bid-Build, the Construction Manager at Risk (CMAR) model aims to bring a construction manager on board during the design phase. The intent of engagement at this stage is to include the Construction Manager (CM) for critical cost and constructability feedback before construction would commence.
View Project
Ryan-Walter Athletic Center
View Project
National Bio and Agro Defense Facility
Design-Bid-Build
Design-Bid-Build completes the project in phases. The owner first hires the design team (architects and engineers), and the team completes the design through 100% Construction Documents (CDs). The complete construction set is then sent out to bid to multiple contractors. A contractor is selected and hired by the owner. During the construction phase, the architect and engineer provide responses to Requests for Information (RFI's) and review submittals, but design iteration/advancement beyond the Construction Document set is typically limited.
View Project
Building 10 E Wing Renovation
View Project
West Campus Cogeneration Facility
Design-Build
The Design-Build model is becoming increasingly popular for some clients. This method puts the contractor at the forefront of the project from early on. The engineer/architect teams are hired by the contractor, who is hired by the owner. This allows the contractor to influence design decisions, such as construction strategy and cost-savings measures. It also allows the contractor and design engineers/architects to collaborate earlier on in the design, resulting in efficiencies gained through simpler long-lead packages and optimized schedules.
View Project
Southern California Headquarters
View Project
The University of Arizona Cancer Center at Dignity Health St. Joseph's Hospital and Medical Center
Integrated Project Delivery (IPD)
Integrated Project Delivery (IPD) projects aim to implement contracts that create a shared risk/reward system among contractors and designers based on financial outcomes of the project.
This method seeks to remove barriers affecting collaboration and innovation while aligning collective incentives for the project team, and signing all under a Multi-party Agreement.
View Project
Women's and Children's Center
Public Private Partnership (P3)
The Public Private Partnership (P3) model involves a contract established between a government or public entity and a private corporation to fund, construct, or renovate, and typically operate and maintain public infrastructure. In return, the private entity will receive income that is generated from the project (for a pre-determined time period) in order to pay back, and eventually profit from, the initial investment.
View Project
Central District Redevelopment Project
View Project
BC Women's and Children's Hospital, The Teck Acute Care Centre (TACC)
Want to learn more about AEI's project delivery methods? Contact us.