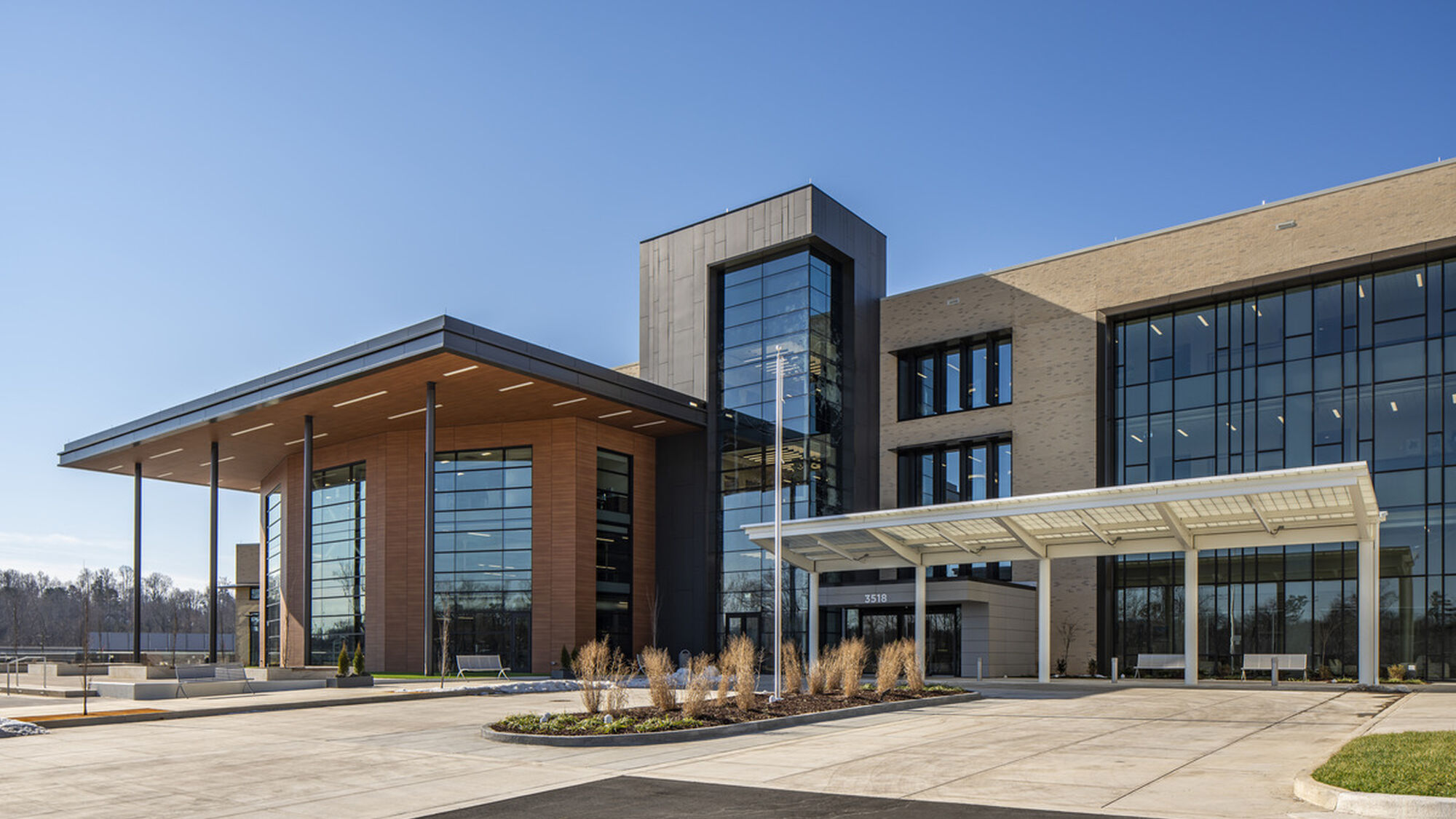 Cone Health System
Moses Cone Drawbridge
Standalone emergency department and clinic facility dedicated to serving Greensboro and beyond. 
Cone Health System has a trusted network of emergency departments across North Carolina — from Burlington and Greensboro to Reidsville and High Point – that keep patient safety first while providing timely, high-quality medical care.
Driven by an aging and growing population, space constraints across Cone Health facilities were making it difficult to keep up with patient demand.
After assessing alternate solutions, a freestanding emergency department and membership-based fitness and wellness center were built in the northern section of the urban loop, relieving overpopulated space at Moses Cone Memorial Hospital and Wesley Long Hospital.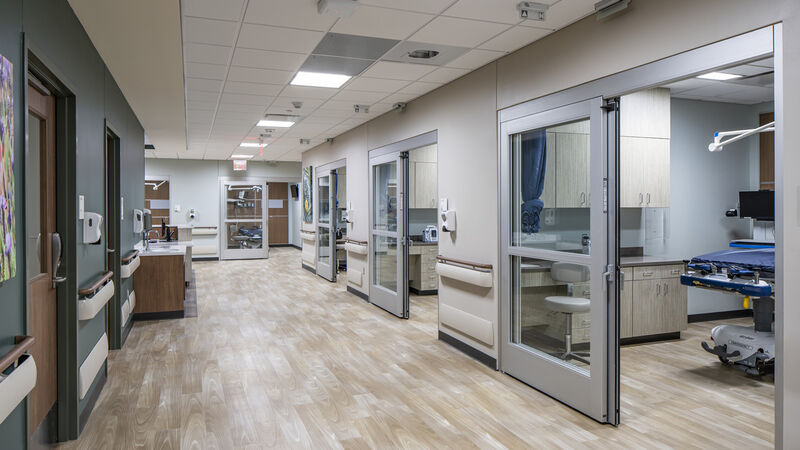 "

We have spent the last couple of years getting to know people in the area to better understand their health care needs."
Cone Health Drawbridge — the 150,000 square foot facility housing the new Emergency Department and The Wellness Center — eliminates the need for individuals to have to travel to a hospital when requiring MRIs, CT Scans, X-rays, or other imaging services. The Emergency Department contains trauma, resuscitation, and significant imaging services.
The Wellness Center section provides a pool, weight room, physical therapy and group exercise class areas, and meditation/yoga areas. In addition, the top two floors of the facility are clinic floors — featuring an Infusion Center, cancer pharmacy, and flexible clinic spaces.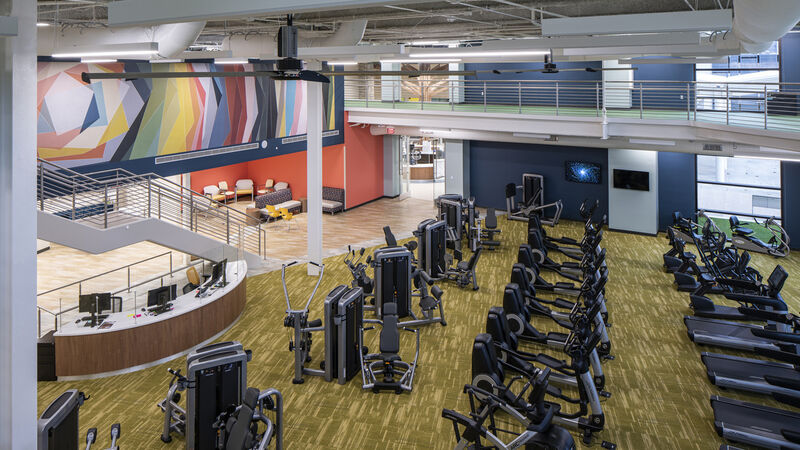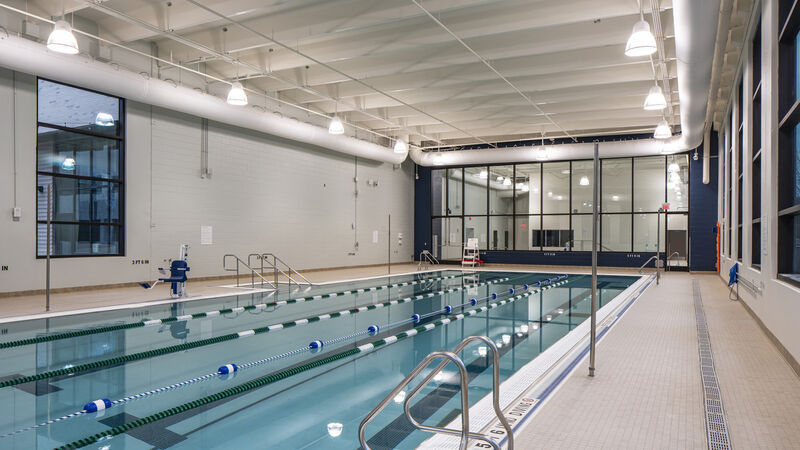 This is the second Cone Health System project being delivered through a true Integrated Project Delivery (IPD) method. The first, Cone Health Women's and Children's Center, incorporated the IPD approach as well, utilizing time more efficiently, maximizing performance, and fostering collaboration.
Under this joint contract, AEI provided early budget planning for design, construction, and soft costs, as well as early space planning for equipment rooms. Throughout construction, AEI provides continuity from design concepts through implementation as various systems are procured and installed.
AEI is providing mechanical, electrical, piping/plumbing (MEP), security, and technology services for this project.
Implemented by AEI's technology services:
Structured Cabling
Security Camera and Card Access Control
Nurse Call with Real-Time Location System
Audio/Video Infrastructure
Wireless Access Points
Emergency Radio Infrastructure
Distributed Antenna System Infrastructure
Healthcare End User Devices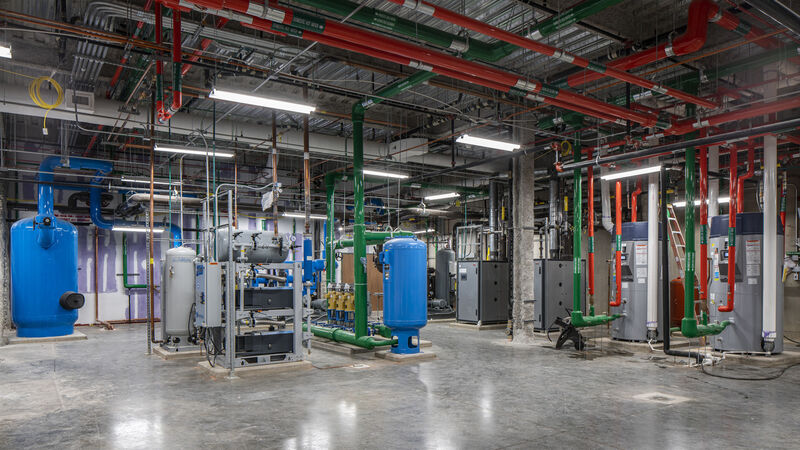 "

The location just off of the urban loop will be very convenient for people, not only in Greensboro, but in all of northwest Guilford County and western Rockingham County."