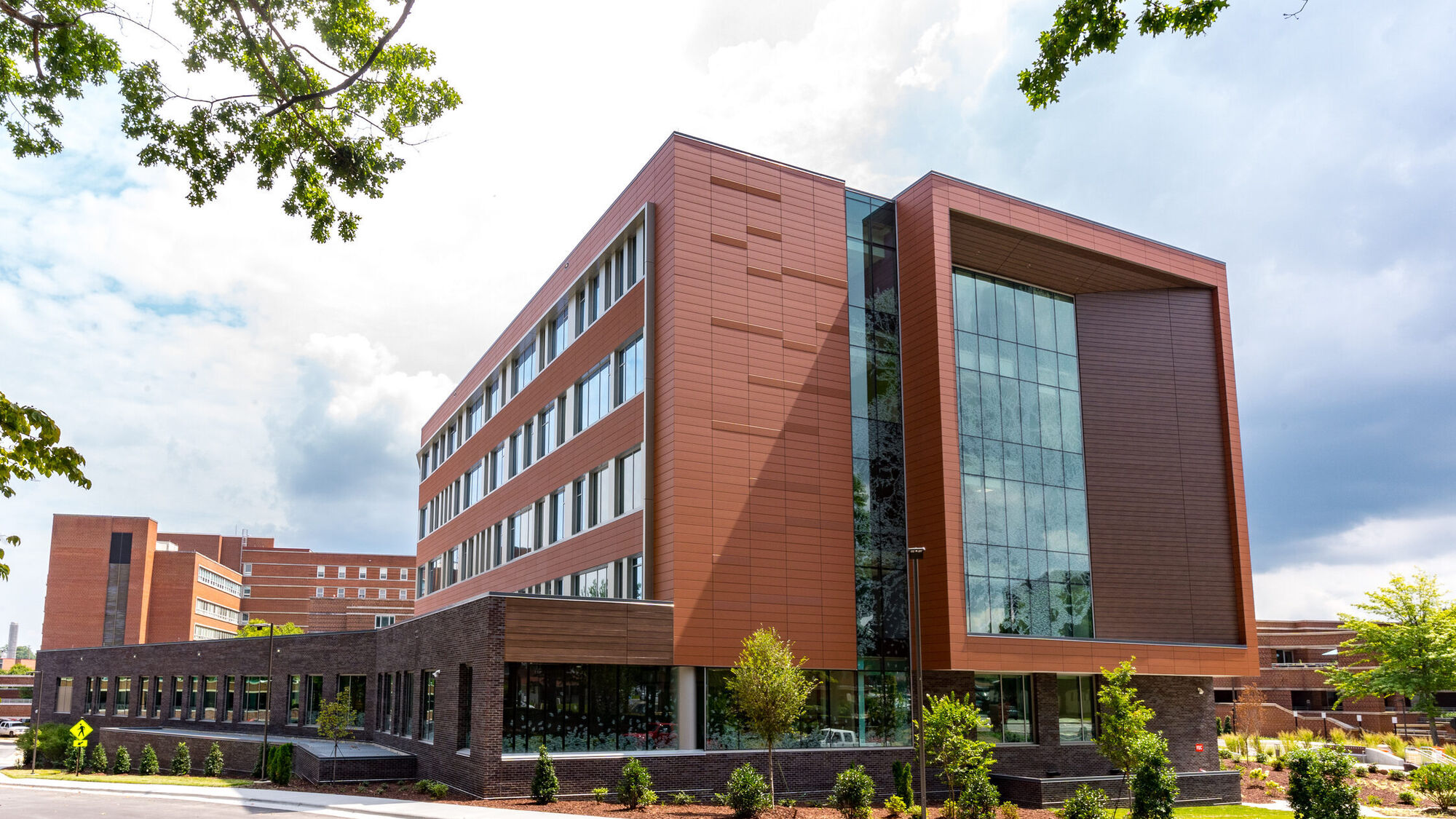 Cone Health System
Women's and Children's Center
Integrated lean project delivery. Exceptional team dynamics. 
The new Cone Health Women's and Children's Center's mission is two-fold — to enhance exceptional healthcare quality for patient well-being and satisfaction while providing superior comfort for their families.
Located in Greensboro, North Carolina, this $100 million, 197,000 square foot medical facility kicked off its efforts with a master planning study to analyze overall infrastructure and site adaptability, with a concurrent study involving a separate, full-scale master planning effort assessing mechanical, electrical, and piping/plumbing functions.

As a result of both studies, Cone Health System (Cone) and the project team, with confidence, pursued the expansion project — bringing their previously remote Women's Hospital services to the main Cone Hospital campus.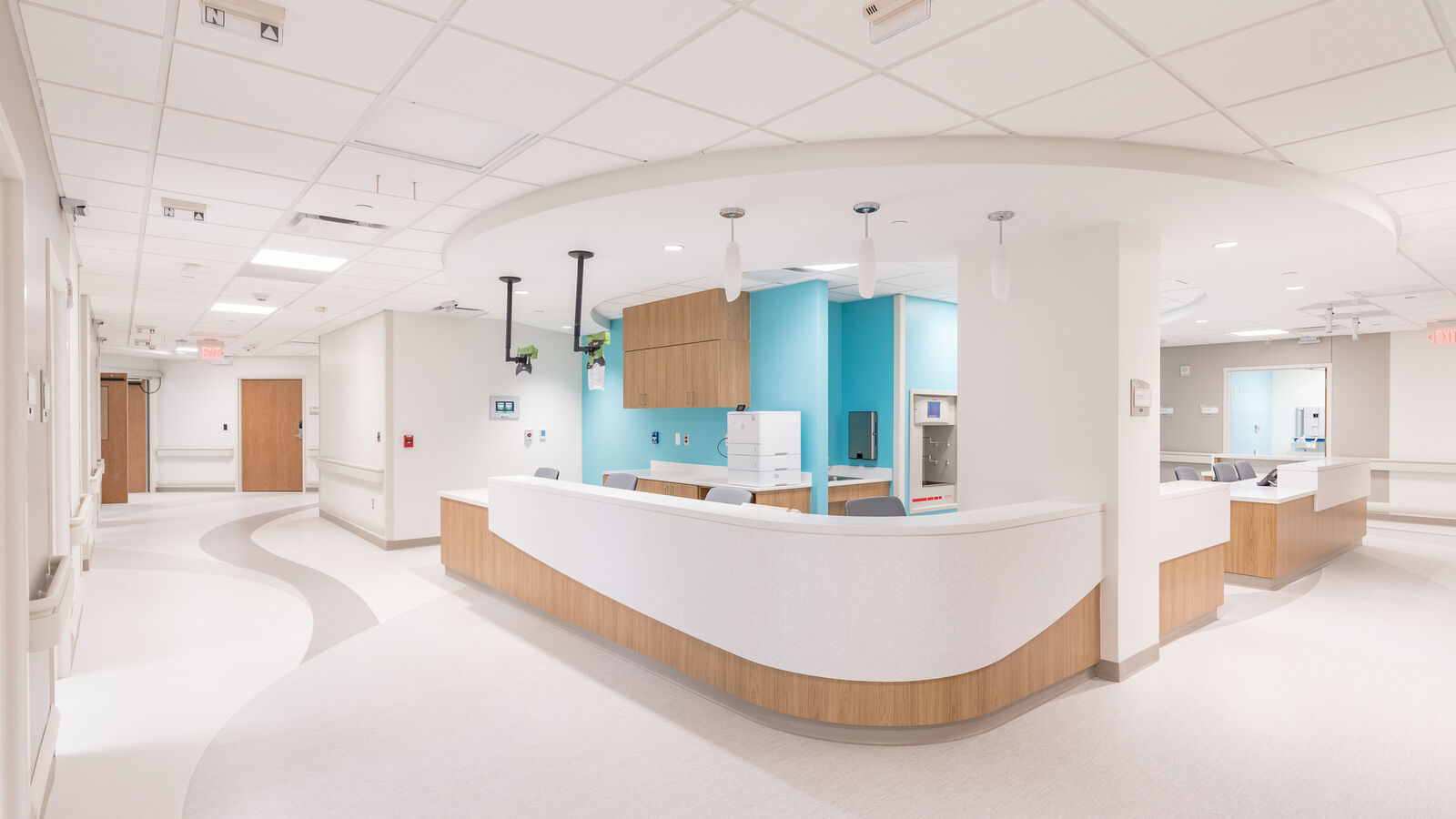 The Cone Women's expansion is the first hospital on the East Coast to deliver a major project under an integrated project delivery contract (IPD). While many of Cone's peers have experimented with IPD-similar teaming arrangements, this project represented a true, multi-party contract among all major design and construction entities.
The IPD method significantly improved the overall design process and delivered the project months ahead of schedule, and significantly (over 20 percent) below the original budget estimates. Under this approach, the team was able to utilize time more effectively, divide individual tasks more efficiently, and collaborate at a greater level than any other delivery method – a win-win for all.

"

Cone Health believes innovation is essential for the healthcare industry to thrive. The team constantly challenged the status quo, assessing ways to innovate and build more efficiently while maintaining high quality standards."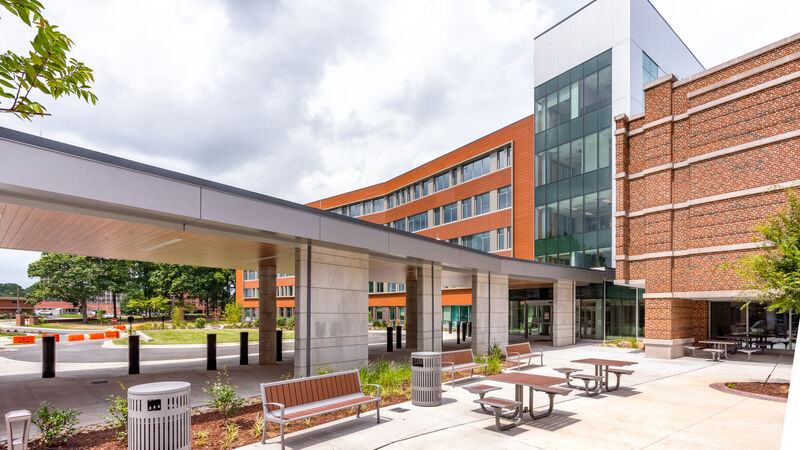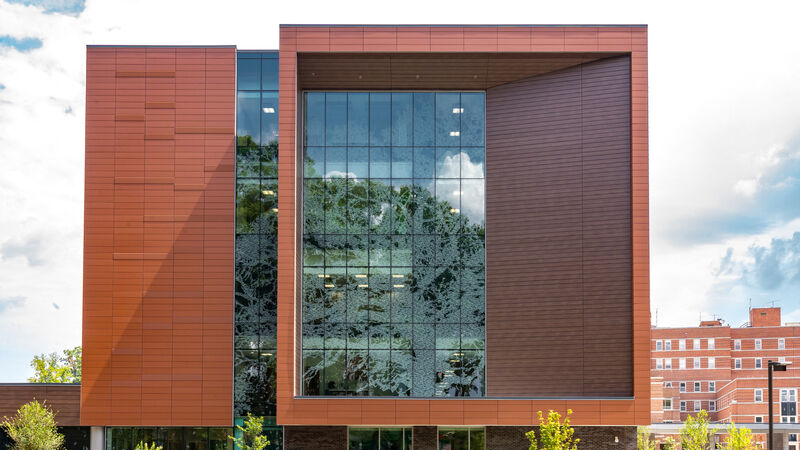 Previously located across town, Cone's original dedicated women and children's hospital was due for major renovations and facility upgrades. In review of renovation options, Cone realized moving the hospital to adjoin with their main hospital would be advantageous for patient care and accessibility.
This six-floor, family-friendly facility is one of North Carolina's first to feature couplet care rooms. This allows mothers who are recovering from birth events to remain side-by-side with their baby. In addition, the neonatal intensive care unit rooms offer privacy to accommodate parents, an exclusive amenity within healthcare settings that Cone Health highly emphasized as a project goal, despite its significant initial cost investment. Dedicated spaces for birthing include three cesarean section rooms; 18 labor, delivery, and recovery rooms; and rooms for high-risk mothers.

AEI provided mechanical, electrical, piping/plumbing (MEP), and fire protection design for this project — with many patient spaces utilizing the same trusted chilled beams first used at Cone Health's Moses Cone Memorial North Tower.
To address common worksite issues — as such manpower congestion and workload — a mobile prefabrication shop was maintained to offset the construction of many major MEP assemblies. The prefabrication allowed for testing that greatly increased quality control, leveled onsite staffing peaks, and decreased worksite congestion.