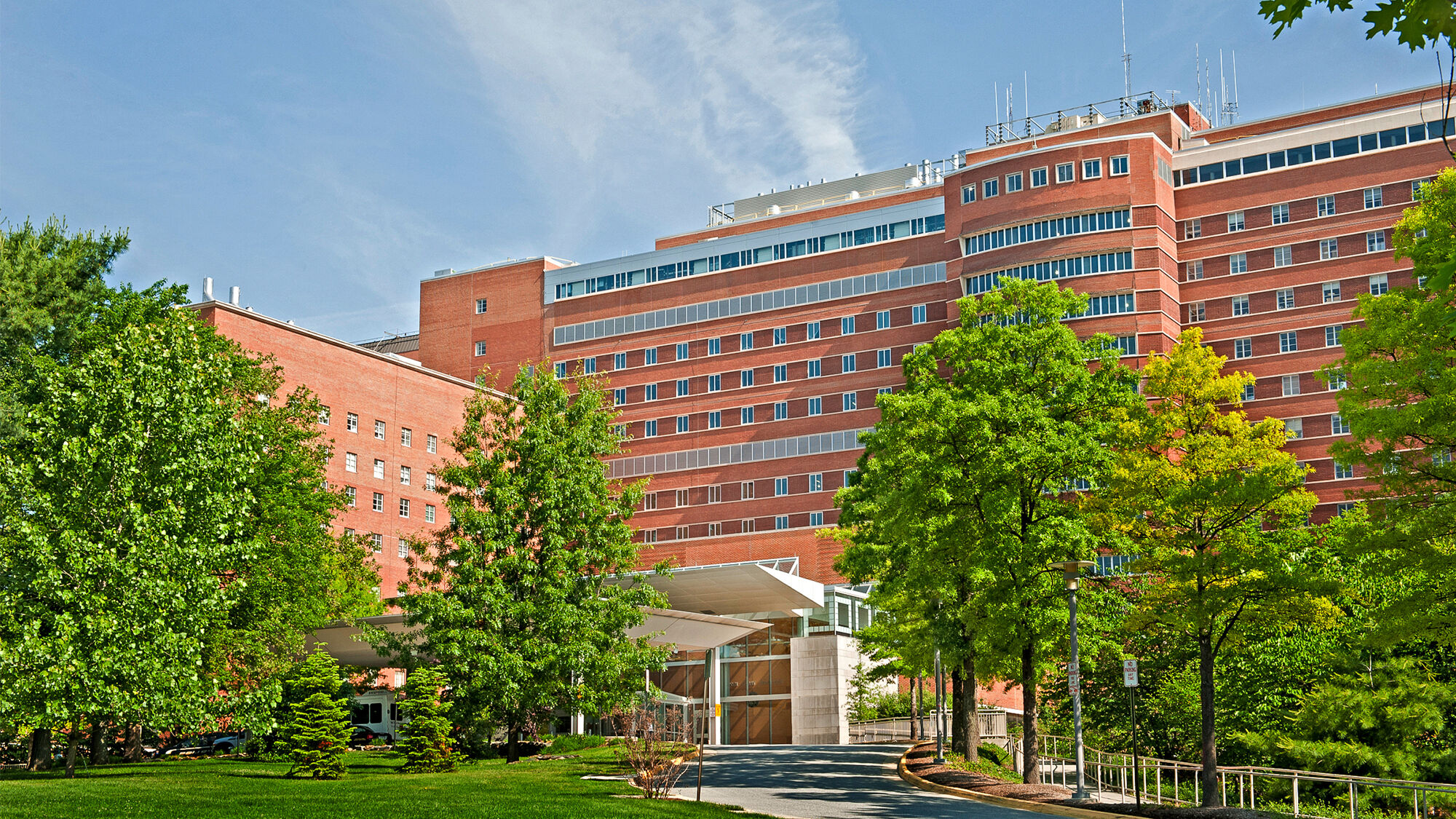 National Institutes of Health
Building 10 E Wing Renovation
A revitalized platform for life-saving biomedical research and discovery.
With a mission of translating scientific discovery into innovative applications that improve human health, the National Institutes of Health (NIH) — a leading biomedical research agency within the United States Department of Health and Human Services — was in dire need of major infrastructural upgrades to several of its Clinical Center Complex (CCC) facilities in Bethesda, Maryland.
Designed to support the NIH mission and further advance our ability to save lives, the CCC — a mission-critical complex comprising a group of buildings within the larger Bethesda campus — provides an integrated platform for the critical biomedical research and training operations necessary to achieve these goals.
As one of the primary facilities making up the CCC, Building 10 encompasses a wide variety of clinical services, laboratory research functions, and office support space. With 1950s-era, deteriorating infrastructure, however, Building 10 was failing in its structural ability to continue supporting the goals of the CCC.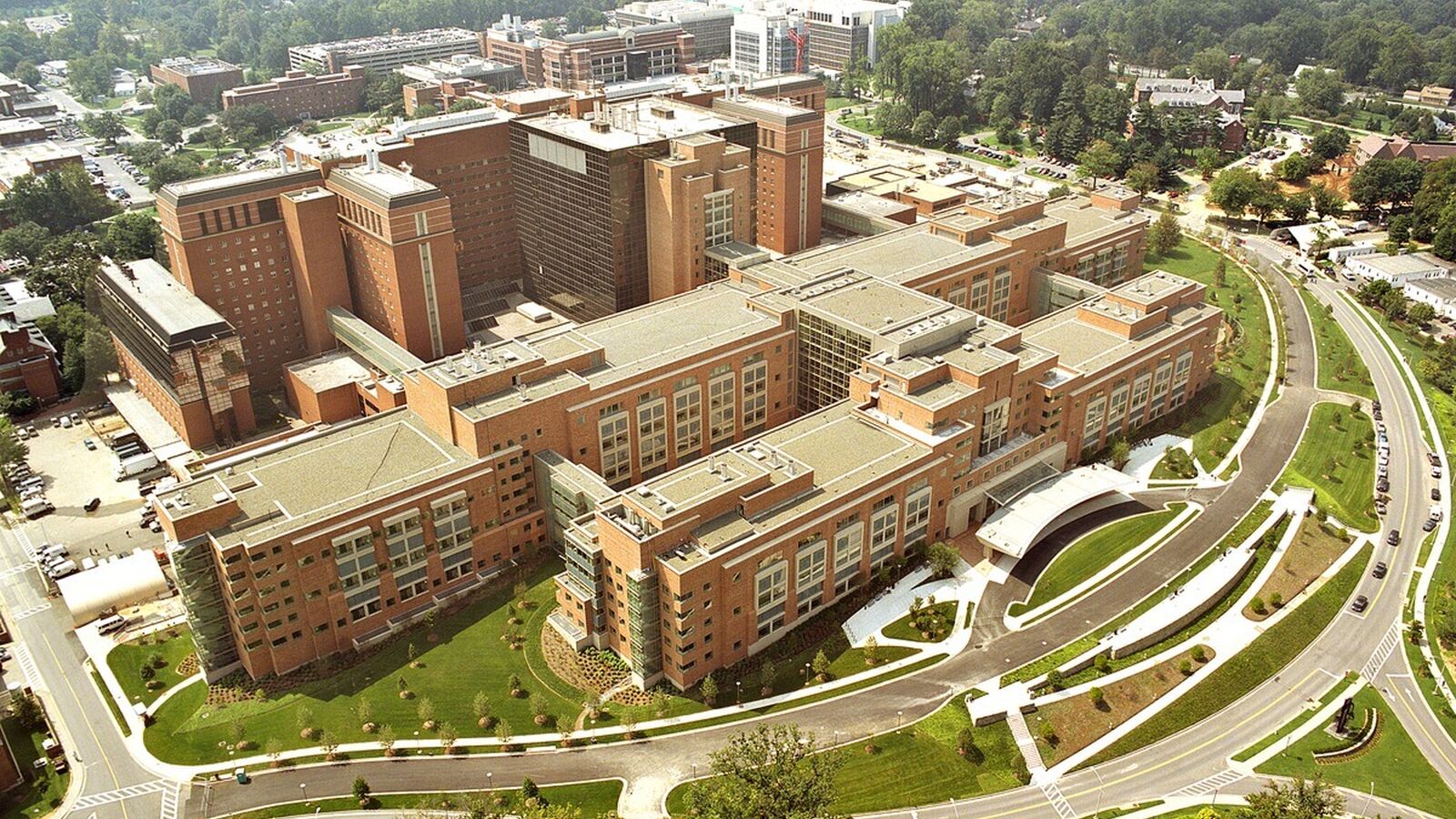 Without a timely major renovation of its engineered systems, the facility would likely have impacted NIH's accreditation by The Joint Commission — an independent, not-for-profit entity responsible for ensuring quality in a variety of government-sponsored healthcare programs. Due to Building 10's inability to provide the necessary functional adjacencies in relation to other CCC institutes and outpatient clinics, The Joint Commission could have deemed mission failure of NIH facilities organization-wide.
To address this, the NIH initiated a rigorous master planning study to develop the appropriate strategies, alternatives, and implementation plans necessary for an incremental renovation of Building 10's two primary wings, E and F. Following AEI's work with F Wing, AEI was once again selected to provide comprehensive systems upgrades as part of the Building 10 E Wing renovation.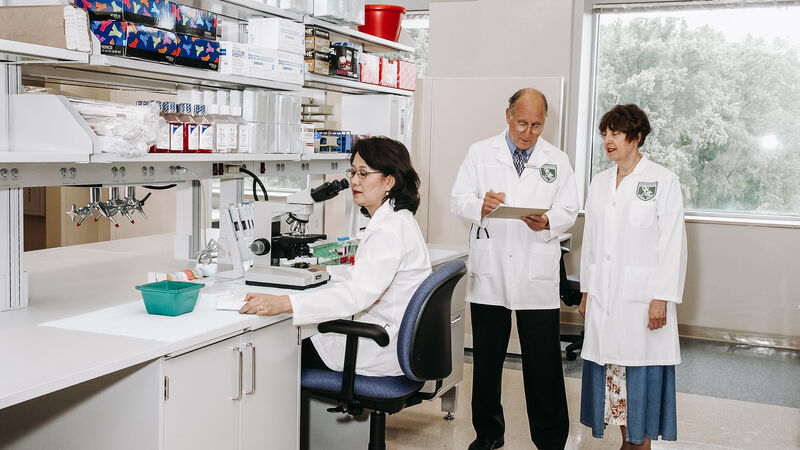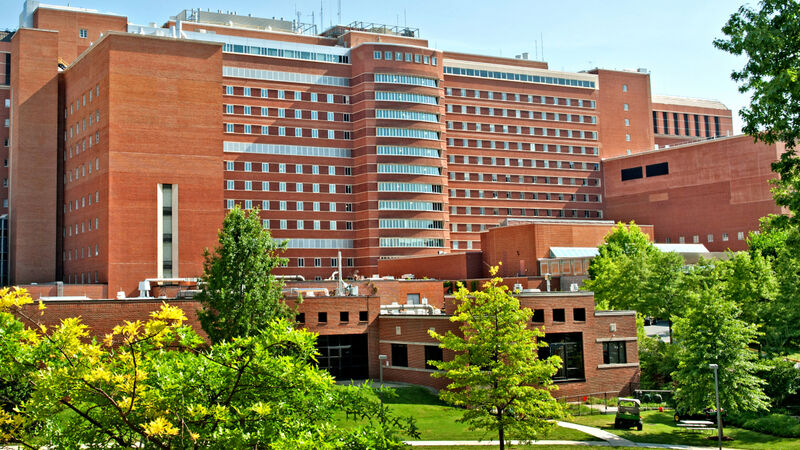 Encompassing approximately 249,000 gross square feet, the Building 10 E Wing renovation converts infrastructure across fifteen floors to accommodate modern biomedical research programs and critical hospital operational support functions, including new clinical service areas, laboratories and research spaces, instruction rooms, facilities, contemporary offices, and facilities maintenance activities.
Reflecting an overarching project goal to achieve LEED Silver certification, the revitalized E Wing maximizes a robust suite of high-performance design measures throughout. State-of-the-art HVAC system upgrades — including new supply air handling units, new exhaust heat recovery, hydronic system equipment, chilled beam technology, and exhaust fans — carefully respond to federal regulations pertaining to volatile organic compounds while optimizing indoor air quality and occupant health.

Collaborating with AEI's in-house architectural lighting studio — Pivotal Lighting Design — extensive electrical updates were implemented in coordination with a robust lighting strategy, featuring enhanced illumination layouts, high-efficiency fixtures, and automated controls for reduced energy use.
Prior to the start of the CCC's critical campus renovations, AEI also designed the preliminary electrical infrastructure — comprised of two medium voltage transformer vaults that include medium voltage interrupter switches, eight 2500 KVA medium voltage transformers, and low voltage distribution switchgear — intentionally implemented ahead of time to support and enable Building 10's future upgrades, including the ongoing E Wing renovation. New busways were positioned within dedicated electrical rooms to provide horizontal distribution capable of providing emergency lighting backup.

Slated for completion in 2023, Building 10's new and improved E Wing will provide a modern, technically advanced, elevated platform housing more than 1,500 personnel across eleven institutes — further enabling the continuation of life-changing biomedical research and discoveries that impact public health.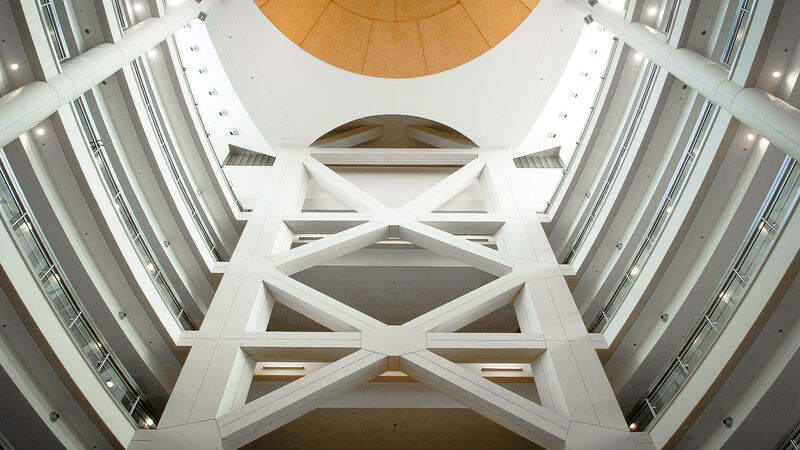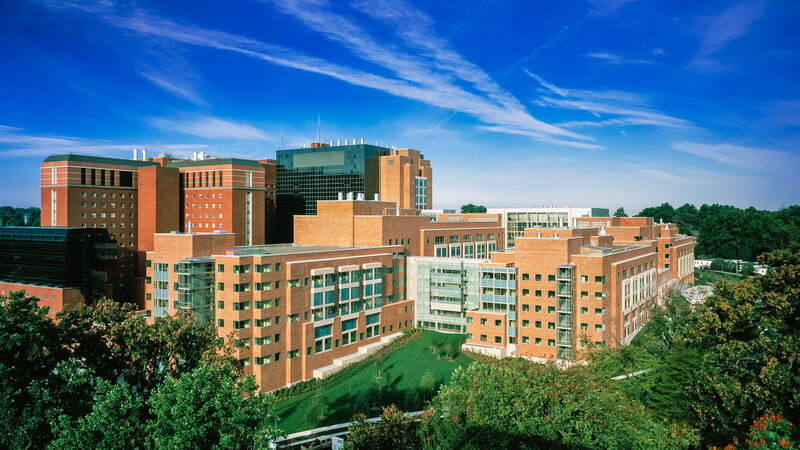 "

Our research community should be very enthusiastic about the upcoming E Wing renovations based on the successful transformation of the F Wing into much-needed modern lab space."