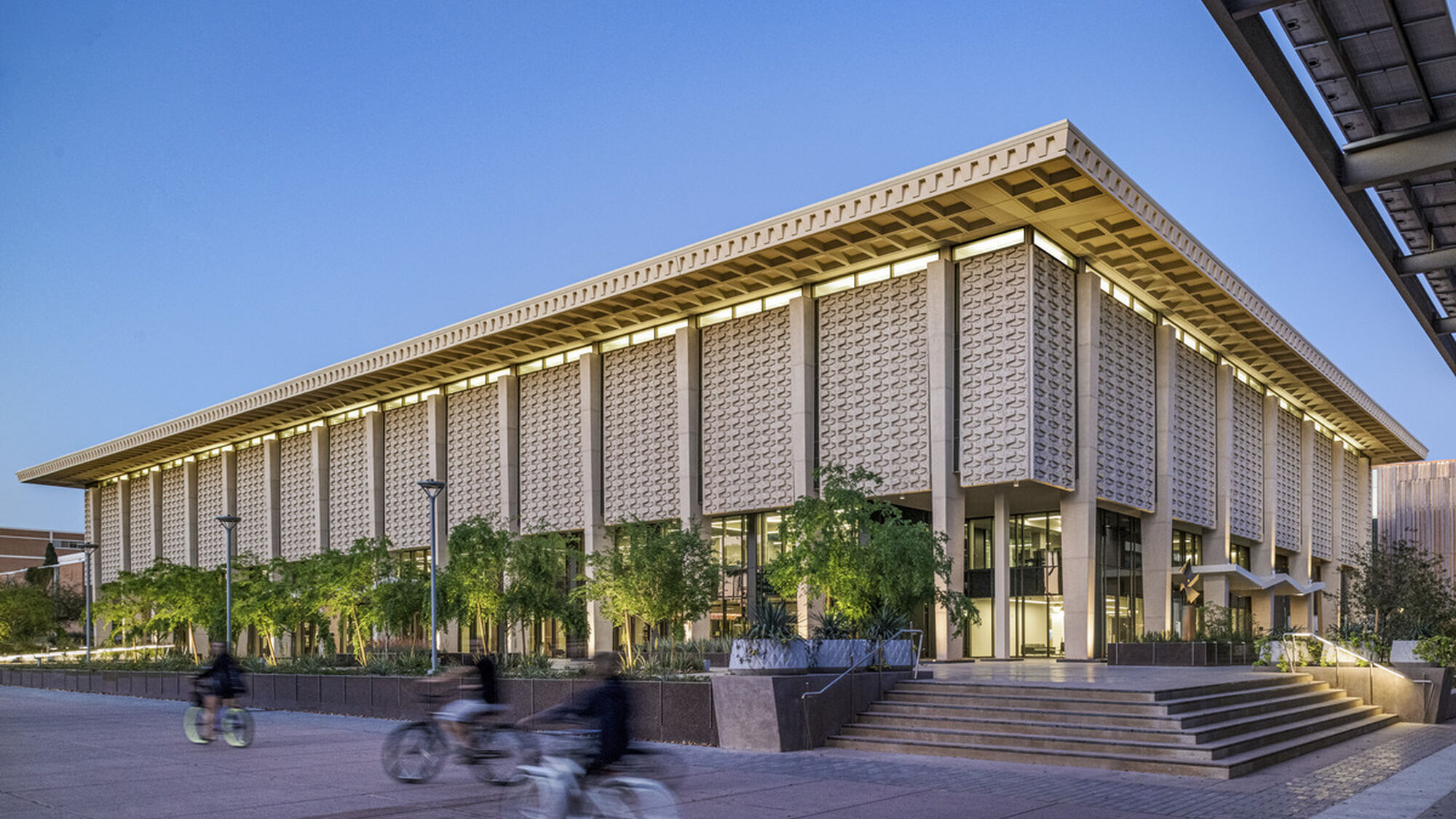 Arizona State University
Hayden Library Reinvention
High-traffic library engineered to accommodate changing paradigms.
Situated in the center of Arizona State University's (ASU) Tempe campus, the renovation and addition of the 1966-era original Hayden Library Tower includes:
Dedicated space for community gatherings;
Multiple points of access to enhance indoor-outdoor connection;
New thematic neighborhoods to better facilitate navigation and research discovery; and,
Removing one million books from the shelves to maximize space for students to study, work, and interact, as well as to spotlight exhibits and collections.
As a reflection of ASU's tremendous growth and mission to serve as a comprehensive research institution, the Hayden Library reinvention creates a state-of-the-art, vital campus asset that celebrates the university's deep commitment to diversity, environmental stewardship, and scholarship across the state.
Through flexible interior space and modern building infrastructure, this repurposed, flagship facility represents one of only eight libraries in the entire ASU system that provides comprehensive services for more than 70,000 students on campus.
AEI designed all new mechanical, electrical, and piping/plumbing systems, and an array of sustainable strategies, including active chilled beams, energy recovery, LED lighting, and high-performance glazing, ultimately reducing the library's overall energy cost by 47 percent.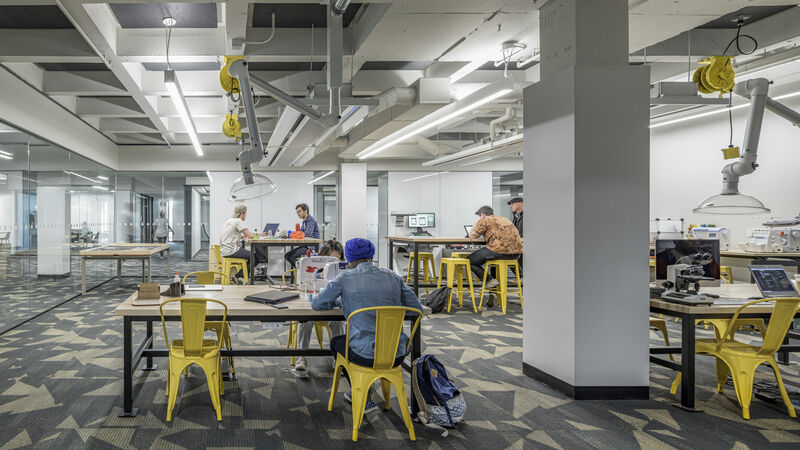 Further plans to complement the building renovation and modernize the library's services include developing a network of makerspaces, in which students and faculty can create everything from podcasts to 3D printouts while cultivating partnerships university-wide.
These interactive spaces leverage and enhance the library's unique data research centers, such as the new Map and Geospatial Hub, as well as the special collections, including the Sandra Day O'Connor memoirs and the Barry Goldwater letters.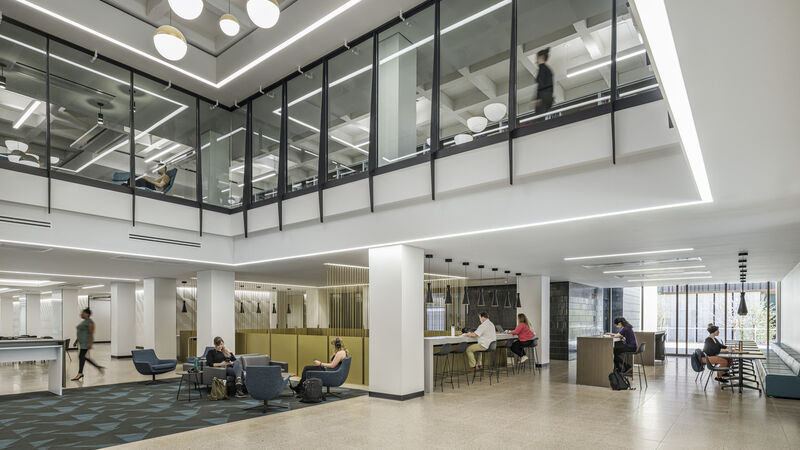 85

kBtu/sf/yr modeled site EUI
"

In making Hayden more distinctive and usable, more community-based, we are opening the door to greater opportunities for access, excellence and innovation."