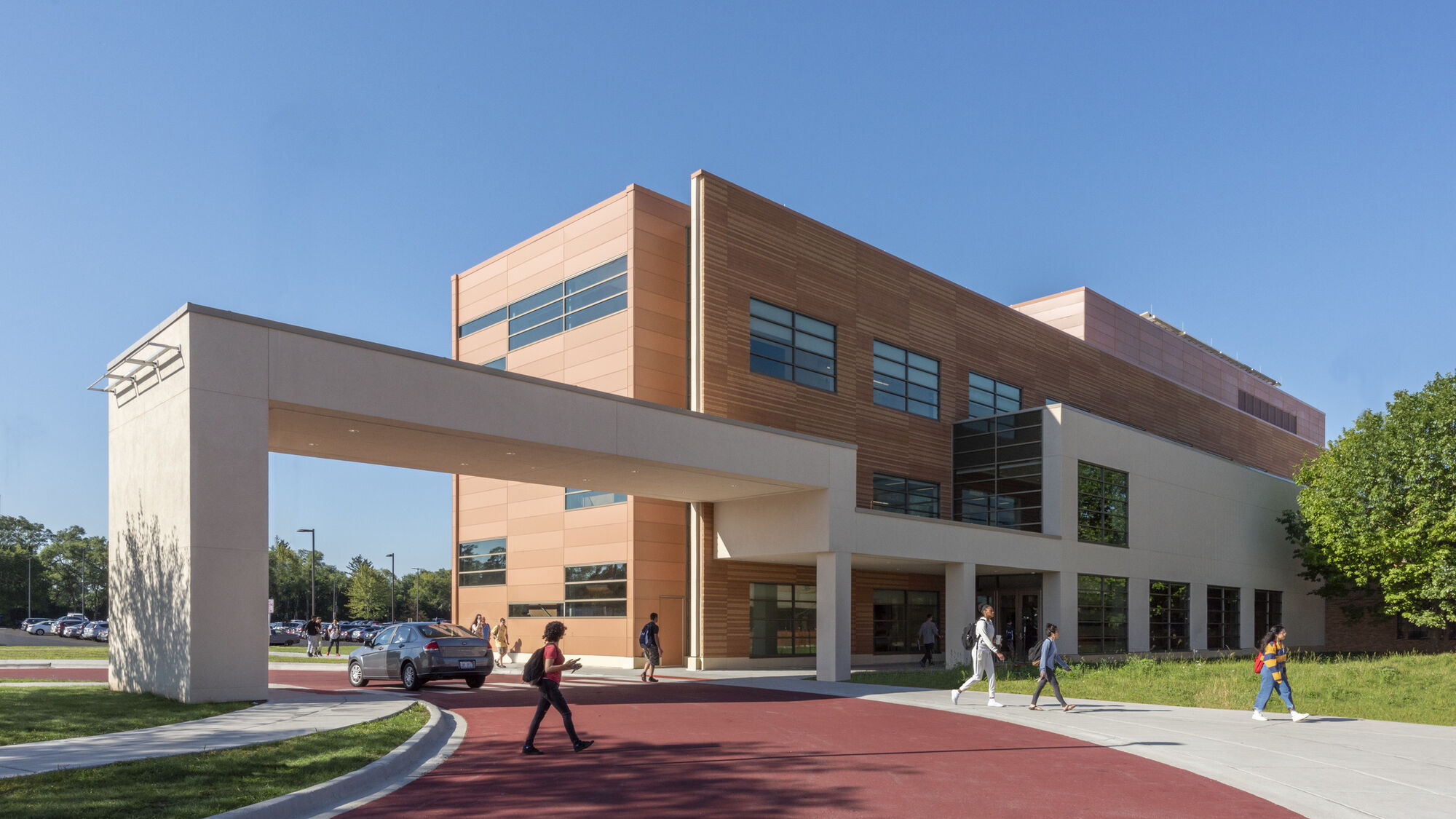 College of Lake County
Science and Engineering Building
Enhanced energy efficiency. Elevated educational experience.
A state-of-the-art addition to its Graysland Campus, the College of Lake County's new science and engineering building provides an energy-efficient, technically advanced academic facility designed to support quality education and environmental responsibility. Supporting a diverse range of programs — including chemistry, microbiology, biology, anatomy, physiology, and an engineering curriculum encompassing laser, photonics, and renewable energy — the new building features modern teaching labs, classrooms, offices, and associated support space.
Given the project's high sustainability goals, AEI's energy modeling helped determine the most effective means of achieving substantial energy-related savings. With a projected energy use intensity of 88 kbtu/sf, the building is expected to use 66 percent less energy than the ASHRAE 90.1-2007 baseline — an energy cost savings of 52 percent.
Expanding the College's sustainability goals, an AEI-designed, campus-wide geothermal heating and cooling system provides optimal heating and cooling to all campus buildings. The initial phase includes primary infrastructure and eighty 500-foot-deep boreholes, expandable to a total of 700 wells with an estimated 2,275 tons of heating and cooling capacity.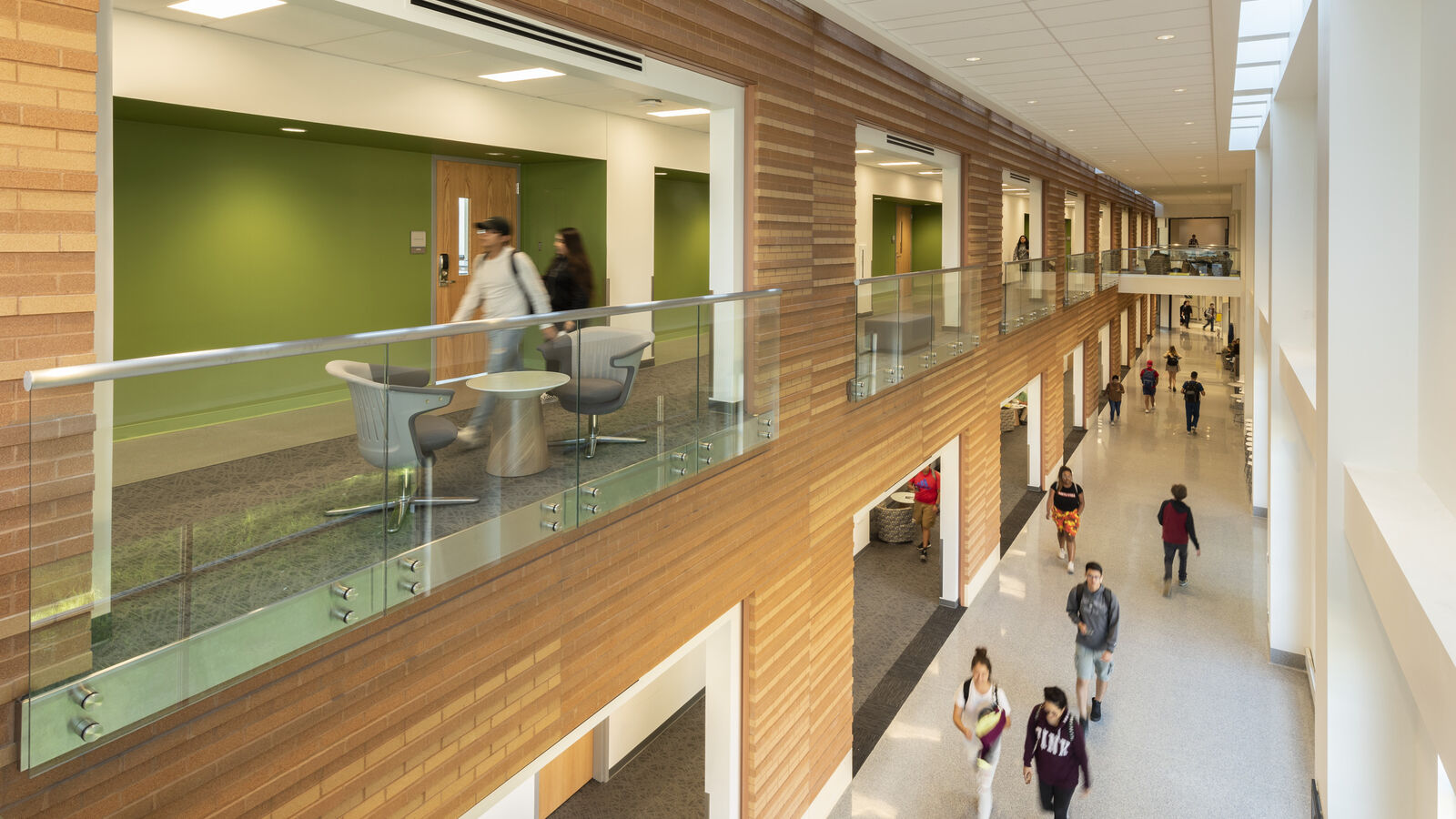 Earning more points than any other LEED-certified project in Illinois — and a first for the College of Lake County system — the science and engineering building achieved LEED Platinum certification in 2019.
AEI's design encompassed a wide range of sustainable design features, including variable volume building and a fume hood exhaust system with energy recovery; a 56 kW rooftop solar panel array; optimized envelope shading and daylight harvesting; and a rainwater recovery system.

90

LEED points
69

%

less energy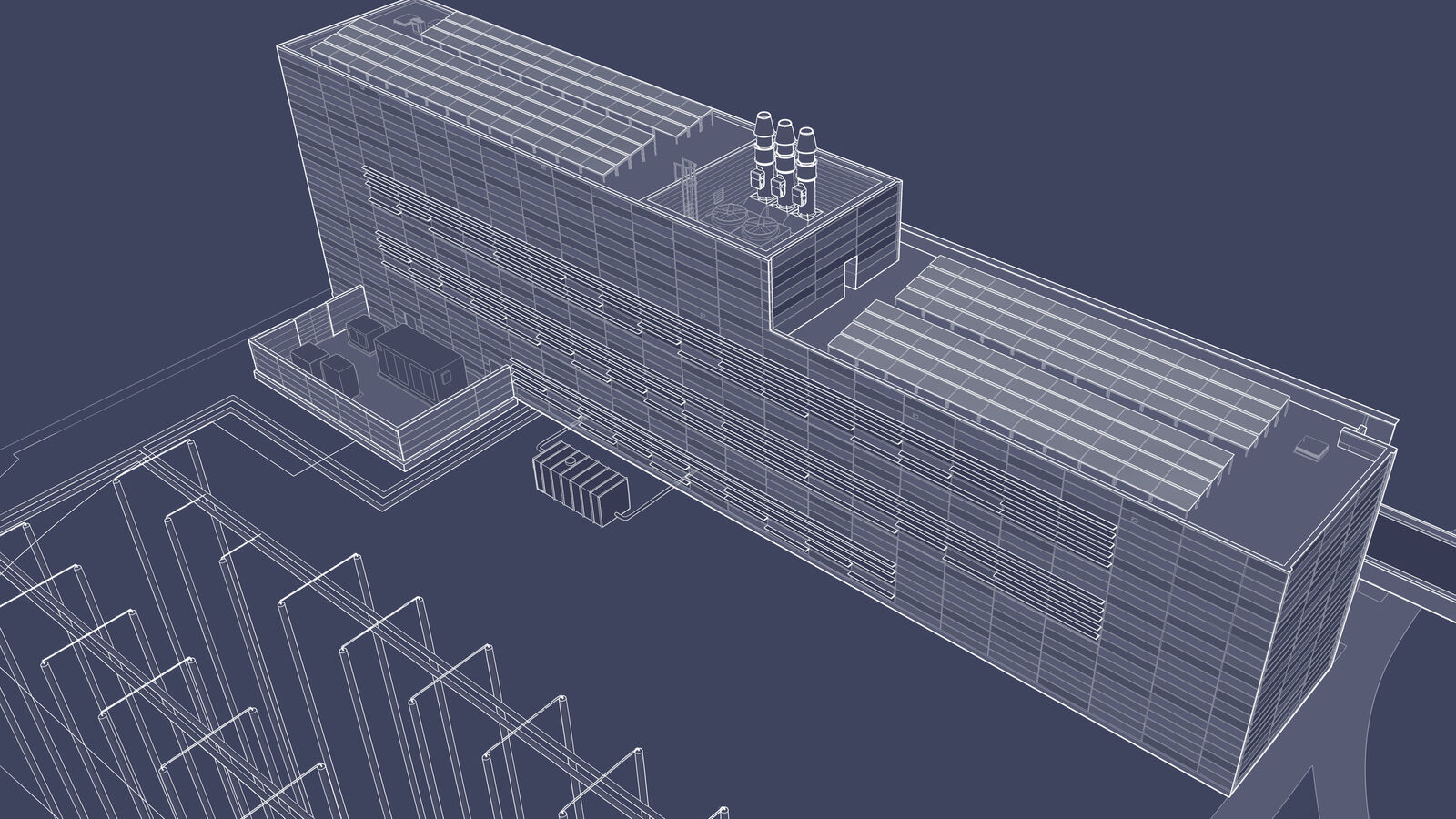 Given the highly technical nature of the College's engineering programs, AEI's design includes the latest technology and equipment to support an advanced laboratory specializing in mechatronics — the integration of mechanics, electronics, and controls.
The lab space fosters discovery-based instruction and hands-on learning in systems operations, troubleshooting, and automation technology, helping prep graduates for careers in manufacturing and engineering.