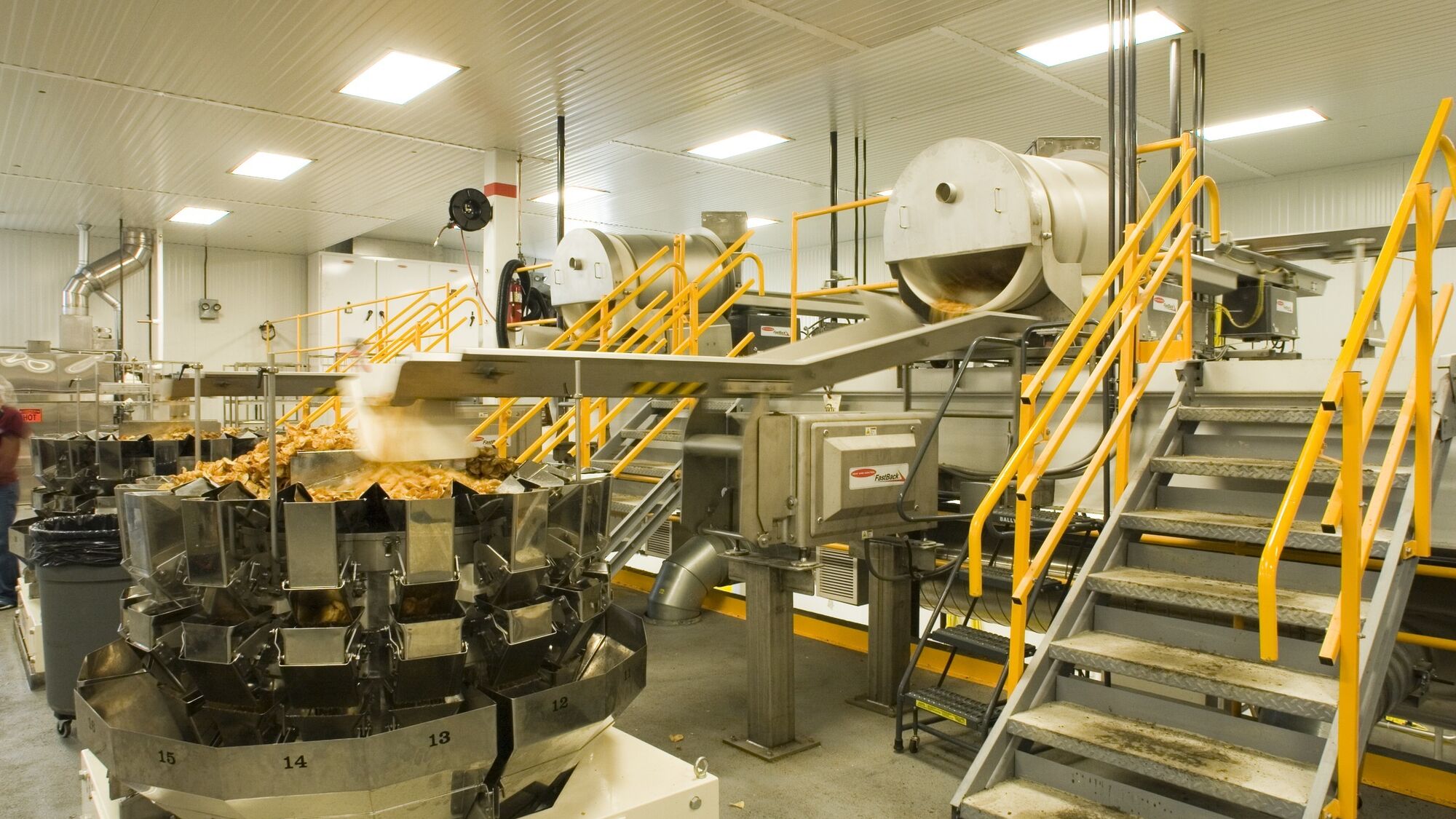 Kettle Foods, Inc.
Kettle Foods, Manufacturing Plant
Serious environmental commitment. Awesome potato chips.
Kettle Foods, a leading maker of natural potato chips, addressed sky-rocketing demand for its products with accelerated construction of a new processing plant in Wisconsin, the first such plant awarded LEED Gold Certification in this food processing-intensive state and only the second in the US.
Affiliated Engineers developed a control platform, HMI software, instrumentation device, and motor control system solutions resulting in more distributed control architecture and motor control. Stand-alone control systems provided on packaged equipment skids were incorporated into the chip processing automation systems, achieving in a more tightly integrated processing facility.

"

Our employees have always encouraged us to look at ways to minimize our impact on the environment – from rooftop solar power panels to biodiesel fuel from our used cooking oil. Sustainable initiatives are business as usual at Kettle Foods."
6.7 million gallons

water savings per year
Affiliated Engineers also explored wastewater pre-treatment solutions to meet the new plant's tight discharge limits. Conducting a preliminary pilot study with a Dissolved Air Floatation unit and traditional pit-based oil skimmers at Kettle's Salem, OR, plant, a total solution was designed including flow metering and other regulatory required discharge measurements. The successful solution was scaled up for both the new Wisconsin plant and the Salem facility, where it yielded an ROI of under one year, accelerated by the elimination of biochemical oxygen and sanitary sewer charges for fats, oils, and grease.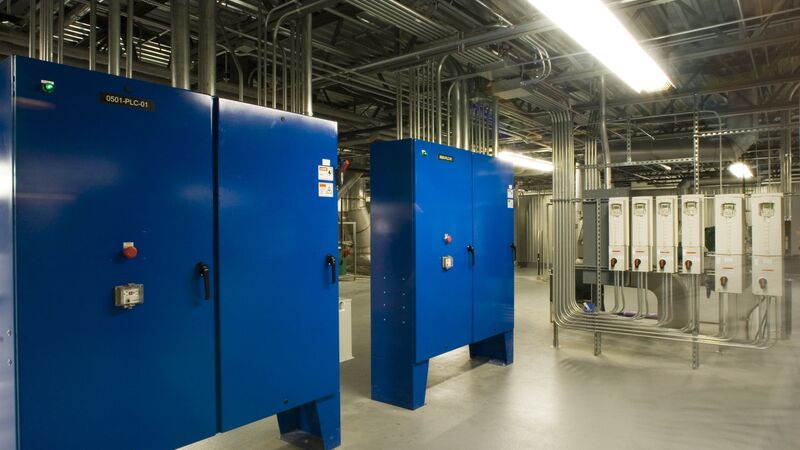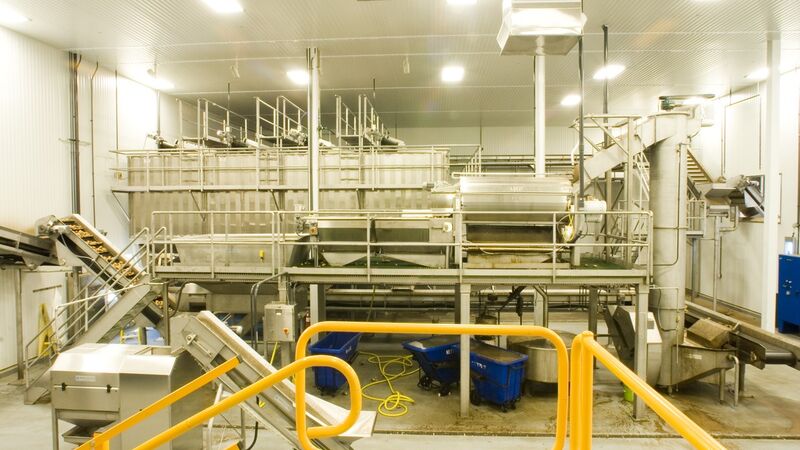 Studying the chip manufacturing process, our engineers seamlessly integrated the collection of wastewater from the potato washing process for such non-potable uses throughout the building as flushing toilets. This system has subsequently been duplicated in the Salem plant.