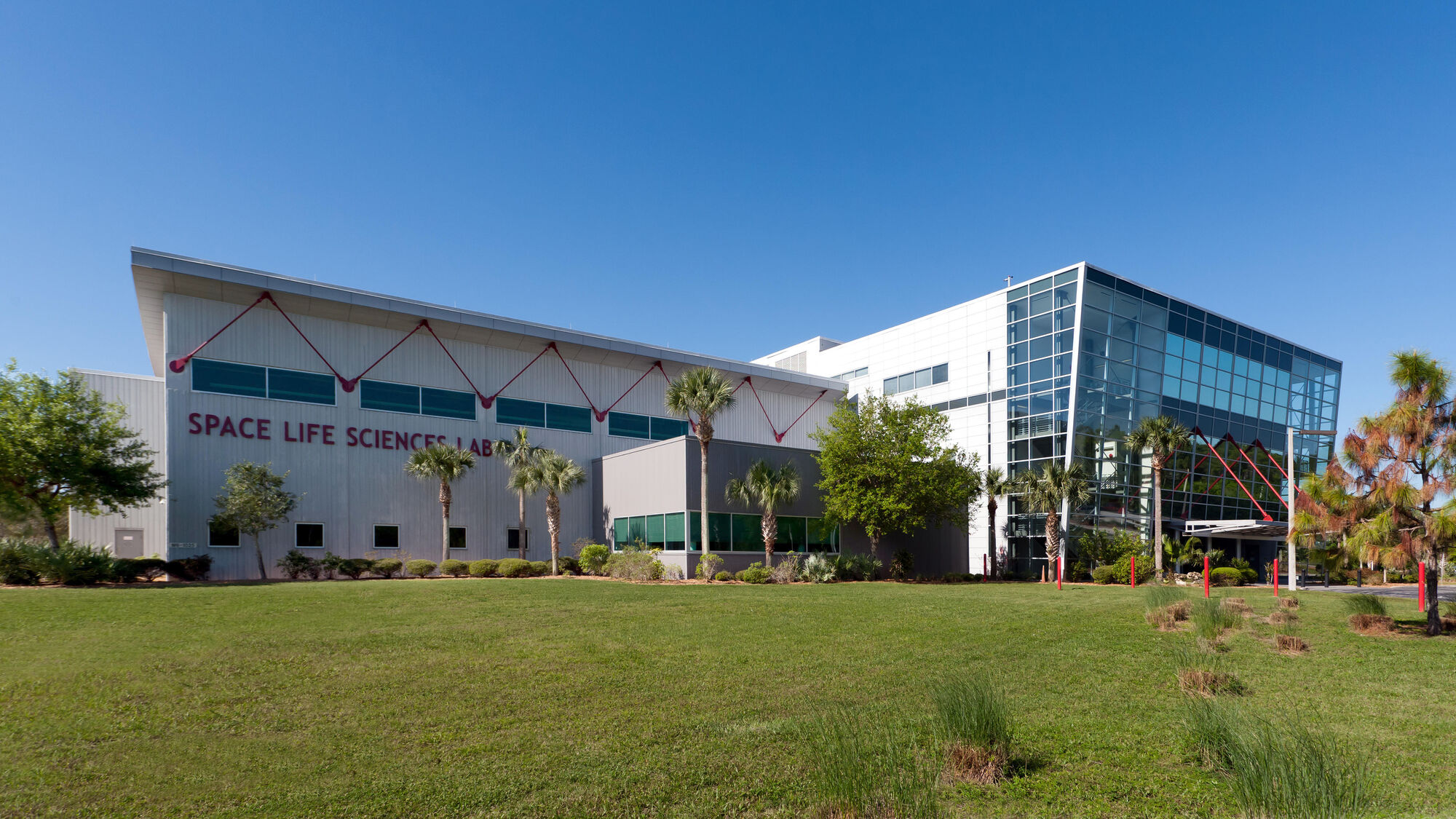 Space Florida
Space Life Sciences Lab
Living organisms in the space environment. Space life sciences lab in Florida.
Space Florida's Space Life Sciences Lab (SLSL) serves as a primary gateway for Sub-Orbital research payloads bound for the International Space Station (ISS) and a primary facility for their analysis on return. Originally supporting Space Shuttle flight research missions, today the lab performs similar roles related to private launches. The lab supports groundbreaking biological and life sciences flight and ground research with 25 science and eight hardware laboratories. Lab capabilities include: plant growth and physiology; biomolecular and microbial ecology; analytical chemistry; animal care; experiment processing support; flight experiment development; and, astrobiology. In addition to consolidating Kennedy Space Center life sciences research, the SLSL facilitates ISS technology transfer to federal agencies, universities, and industry.
AEI's relationship with the SLSL dates from 1980, in the form of ongoing MEP/FP design and commissioning services. SLSL laboratories were designed with flexibility to reconfigure to meet the technical demands of experiments and processing conducted by 108 residents and 100 visiting researchers. A 14,600-gross-square-foot mechanical penthouse accommodates air-handling equipment for HVAC, growth chamber compressors, and a purified water system.
The SLSL was the initial phase of the 400-acre Space Florida Research Technology Park, fostering growth of high-tech innovation through the collaboration of NASA, academia, and private industry – in close proximity to the launch and landing facilities and technical capabilities of the Cape Canaveral Spaceport. SLSL first partnered NASA, Space Florida, Dynamac Corporation, Bionetics Corporation, and the University of Florida consortium for life sciences research.