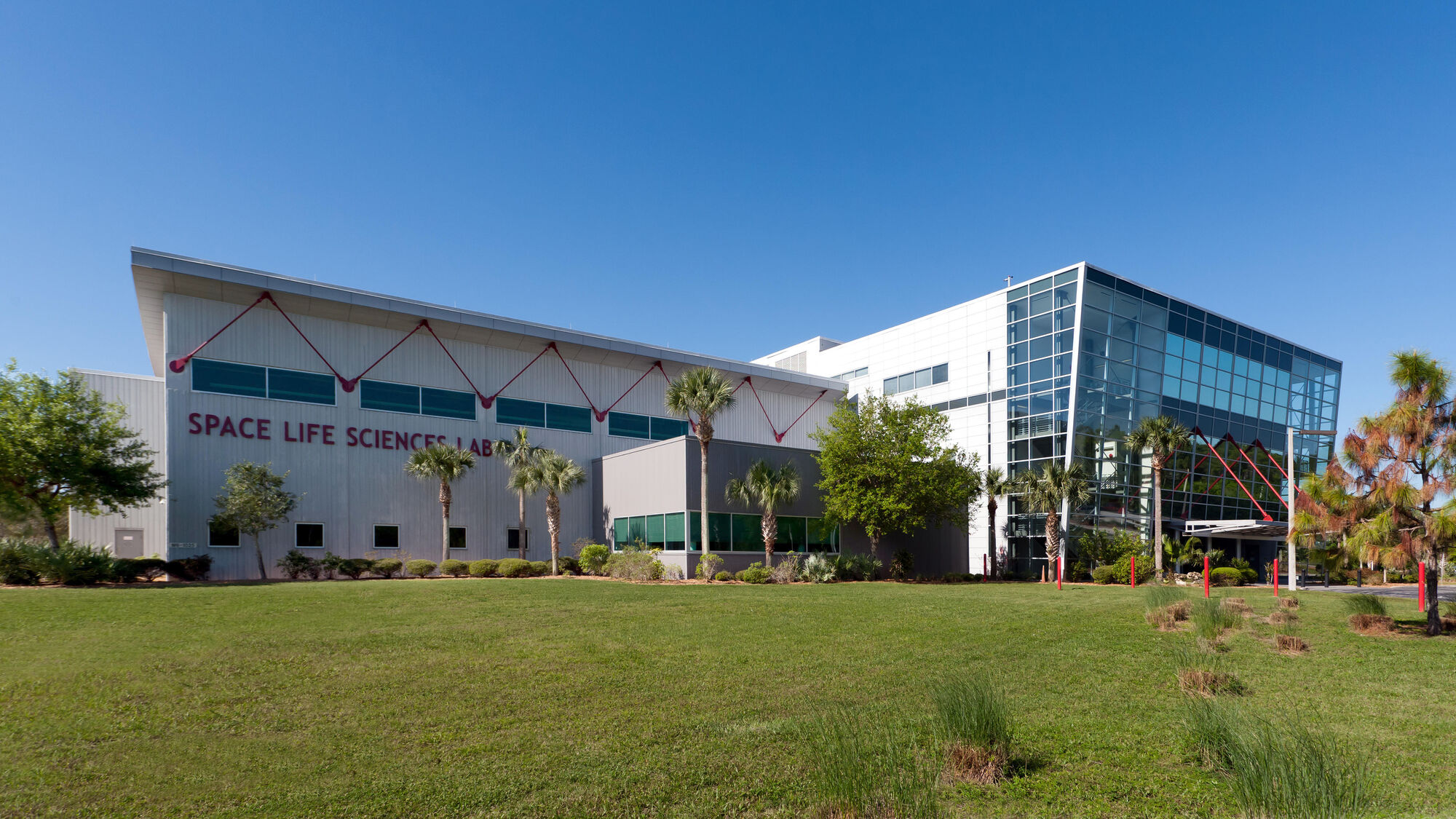 Space Florida
Space Life Sciences Lab
Major life sciences research consortium focused on living organisms in space. 
Strategically positioned in Cape Canaveral to serve as a major research consortium fostering government, academic, and private industry partnerships, Space Florida's Space Life Sciences Lab (SLSL) serves as a primary gateway for sub-orbital research payloads bound for the International Space Station (ISS) and performs comprehensive analysis upon their return.
SLSL was originally designed to support NASA's Space Shuttle flight research missions, evolving to serve in a similar capacity for private-sector launches. Today, the facility continues to facilitate groundbreaking biological and life sciences flight and ground research with over 40 combined science and hardware laboratories focusing on:
Biomolecular and microbial ecology
Flight experiment development
Experiment processing support
Plant growth and physiology
Analytical chemistry
Astrobiology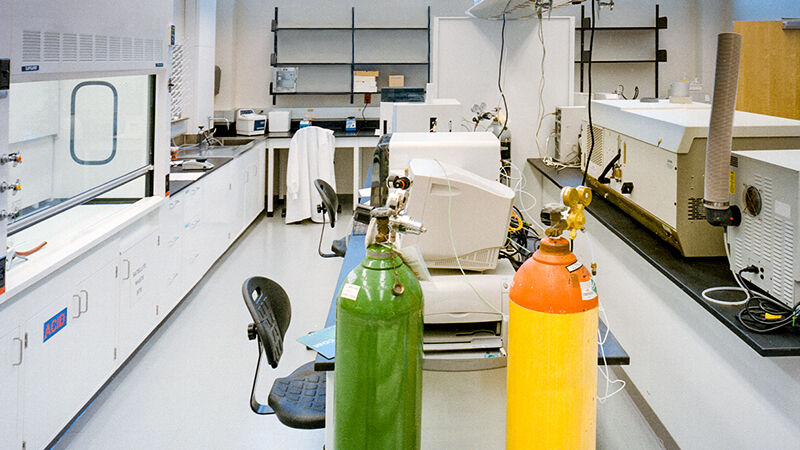 AEI has provided ongoing mechanical, electrical, piping/plumbing, and fire protection engineering design and commissioning services for the SLSL since 1980. As part of this continued professional relationship, AEI designed the SLSL laboratories with maximum flexibility, enabling easy reconfiguration to meet the evolving experimentation and processing demands of over 200 residents and visiting researchers.
A mechanical penthouse comprising 14,600 gross square feet accommodates air handling equipment for HVAC, growth chamber compressors, and a purified water system.
SLSL, owned by Space Florida, operates as a partnership between NASA and the State of Florida in Exploration Park, offering close proximity to Cape Canaveral and Kennedy Space Center for streamlined technological capabilities and optimal accessibility.
The facility is widely recognized for excellence in research and technology development, featuring world-class processing capabilities to support the next generation of aerospace innovation and growth.