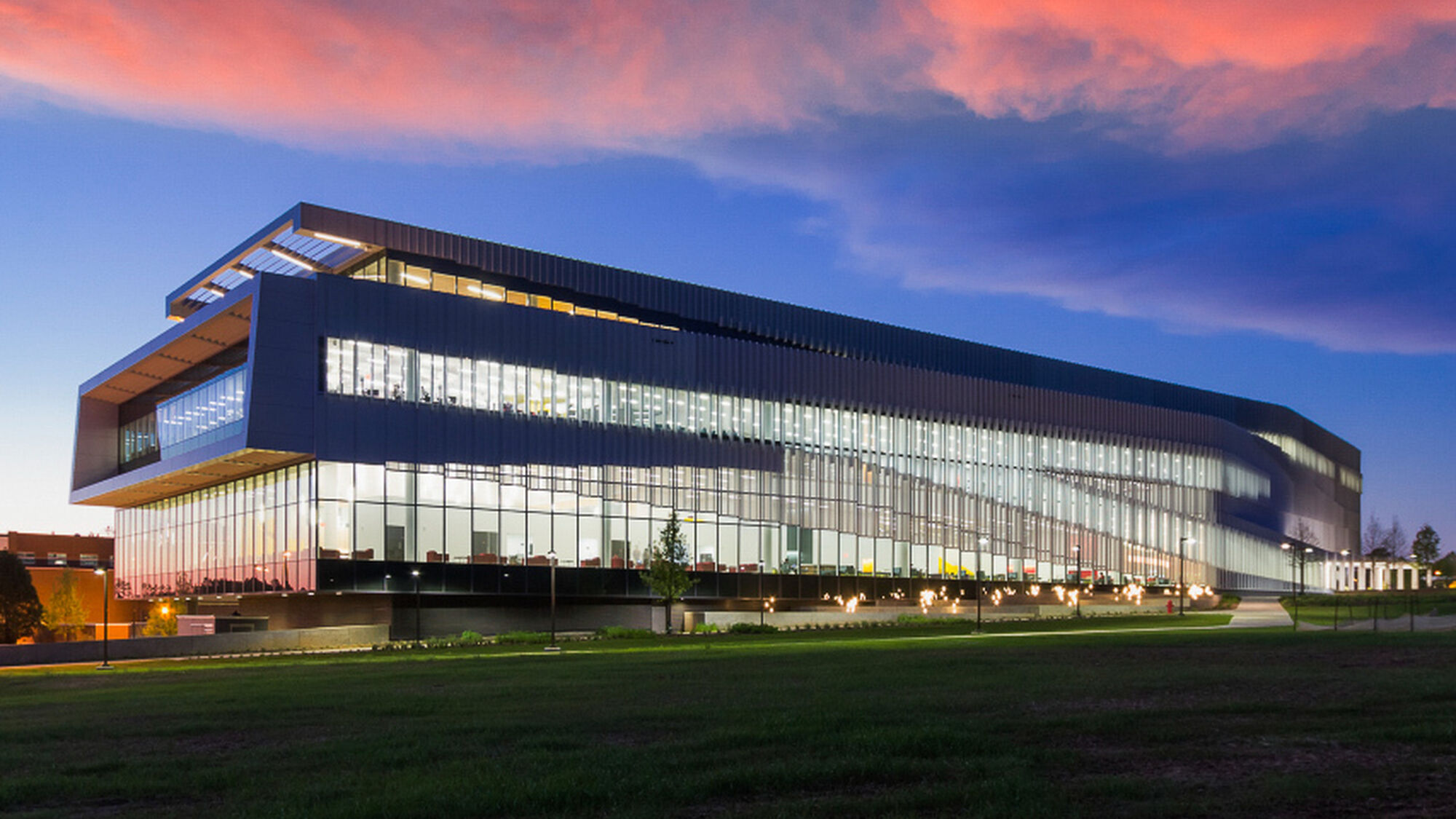 North Carolina State University
James B. Hunt Jr. Library
The engineering behind an icon.
The James B. Hunt Jr. Library is the figurative and functional heart of North Carolina State University's Centennial Campus — a 1,300-acre, sustainability-focused community advancing innovation and collaboration among business, research, and education.
Transforming the higher education library paradigm, the Hunt Library maximizes flexible learning and collaboration spaces. AEI's design efficiently supports comfortable environments for the 3,500 daily users of the 24-hour facility. The work of AEI's Pivotal Lighting Design Group articulates the architectural composition and accentuates distinctive design elements, by day and by night.
AEI provided mechanical, electrical, plumbing, and fire protection design services, as well as daylighting analysis, sustainable design, energy modeling, and LEED documentation for the award-winning facility.
As part of the energy-efficient systems and high-performance design strategies for the library, AEI integrated active chilled beams, radiant heating and cooling technologies, solar domestic hot water, dedicated outside air units, elaborate auto lighting controls, high-efficiency transformers, and vertical exterior fins.

"The Hunt Library is a signature building that embodies NC State's strengths in engineering, design, technology, and science, and captures the spirit of the NCSU Libraries as NC State's competitive advantage."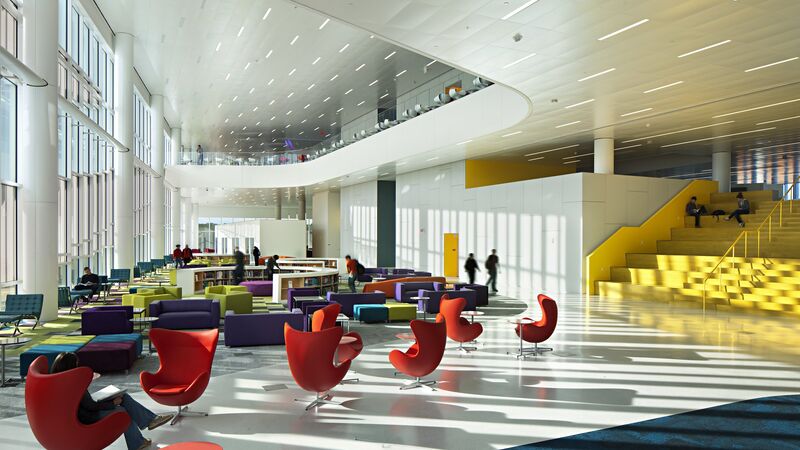 30

%

estimated energy savings
24

hours of daily operation
Sophisticated daylighting techniques and light harvesting technologies are elements of the architectural lighting strategy designed and implemented by AEI's Pivotal Lighting Design group.
The library contains flexible meeting area spaces shared among the variety of library occupants and users, including the Institute for Emerging Issues and other university centers and institutes. Common spaces include the building lobby, auditorium, lecture/event space and outdoor lounge.