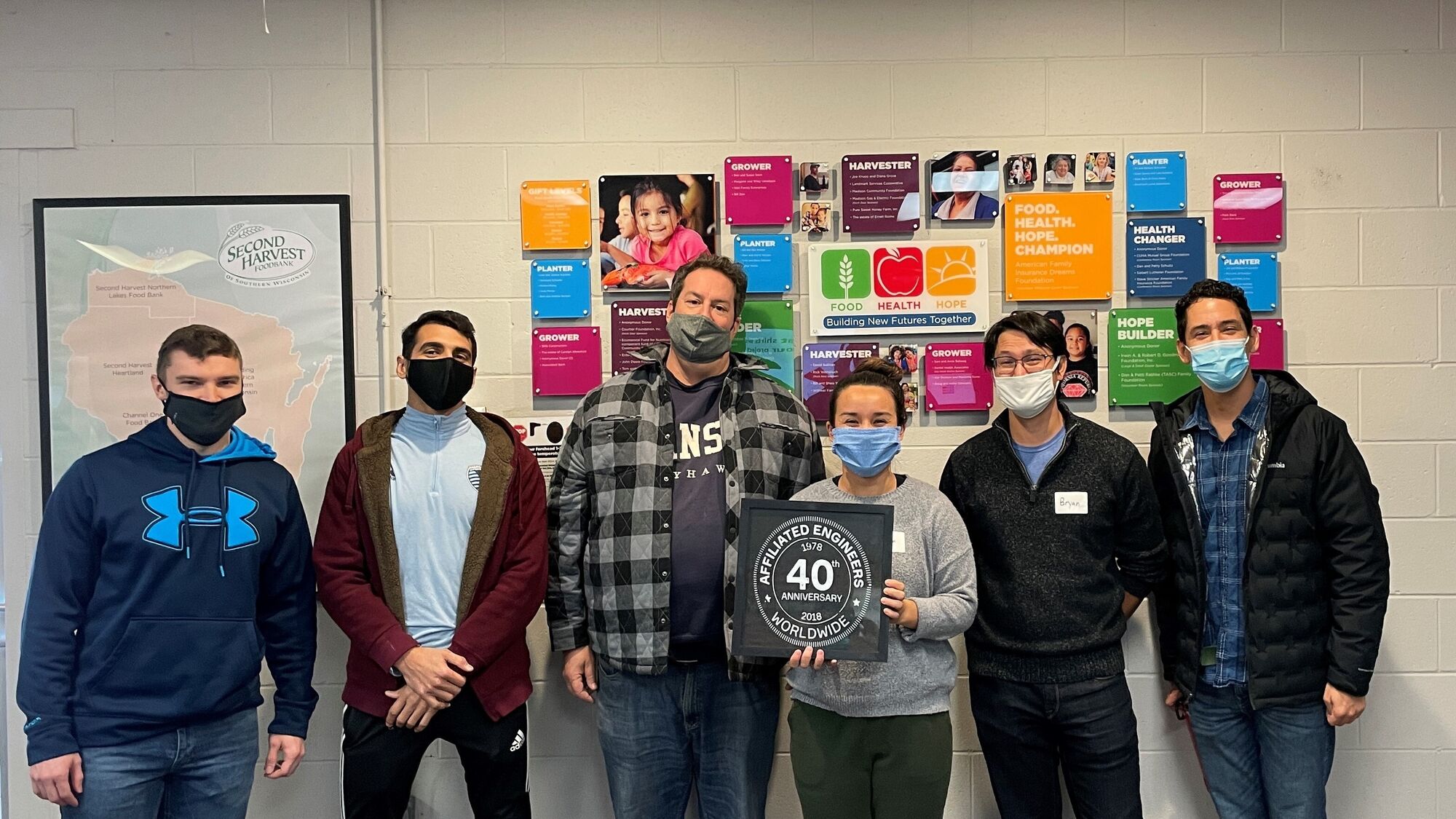 News & Announcements, Professional Culture
Wishing You a Cheery 2021 Holiday Season
Happy Holidays from AEI! Our hearts are exceptionally full this year as we have been participating and learning how communities come together to support one another.
The organizations we support and partner with continue to have a positive impact on communities and the nation – from working to end world hunger to aid in children's critical healthcare needs, to providing scholarships and mentorships to help pave the way for future generations – our mission extends beyond our four walls.
One meal at a time…
Second Harvest Foodbank. Second Harvest Foodbank of Southern Wisconsin promotes hunger awareness through education and distributes millions of pounds of food through partner programs and agencies. Since 1986, Second Harvest Foodbank of Southern Wisconsin gave over 100 million meals to families in the Madison area. AEI Madison supports Second Harvest's mission annually through advocacy, education, donations, and volunteer work.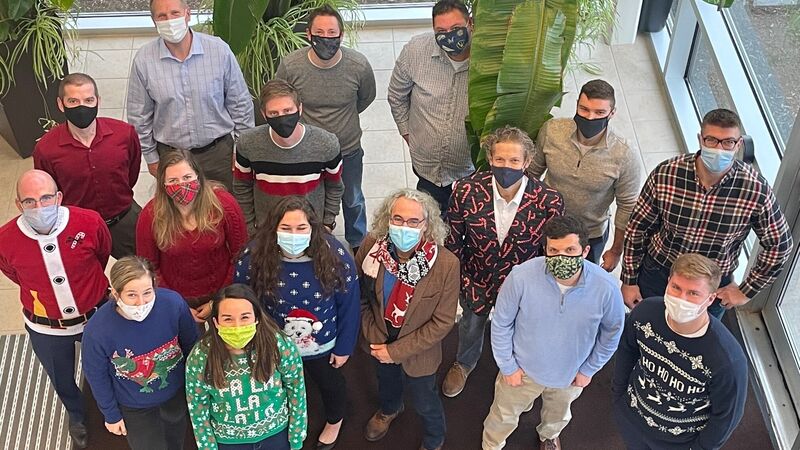 Durham Rescue Mission. Founded in 1974, the Durham Rescue Mission in Durham, Raleigh, and Chapel Hill provides a homeless shelter with room to house and provide food to over 400 individuals. In addition, they provide counseling and vocational training to help secure stable jobs. Each year for Thanksgiving, the Durham Rescue Mission requests donations for meals. AEI Chapel Hill proudly contributed to providing over 2,000 meals this year.

Food for Thought Denver. AEI partners with Food for Thought to provide food sacks that are distributed to children at local public elementary schools to take home for the weekend — striving to eliminate and combat childhood hunger where food insecurity is pervasive. Scheduled for January of 2022, AEI Denver will have an active workday packing food for this program.
Bread of the Mighty Food Bank. With over 35 years of giving back to the community, Bread of the Mighty Food Bank works with 170+ non-profit agencies to provide food and essentials throughout five counties in Florida. From sorting, distributing, packing food, and donations – AEI Florida partners to feed those in need.
San Francisco/Marin Food Bank. One in five individuals in the San Francisco/Marin (SF/Marin) area struggled with hunger daily, prior to the COVID-19 pandemic. Unfortunately, that number has since risen. The SF/Marin Food Bank distributes food to more individuals and households than ever before – distributing up to 1,300,000 meals every week. AEI San Francisco launched a campaign to raise funds to provide up to 20,000 meals this year.

Potluck in the Park. Since 1991, Portland volunteers prepare and serve 400 to 600 hot meals every Sunday in the park to combat community-wide hunger. AEI Seattle/Portland makes a generous donation to support the preparation, storage, transportation, and items needed to put nutritious meals together.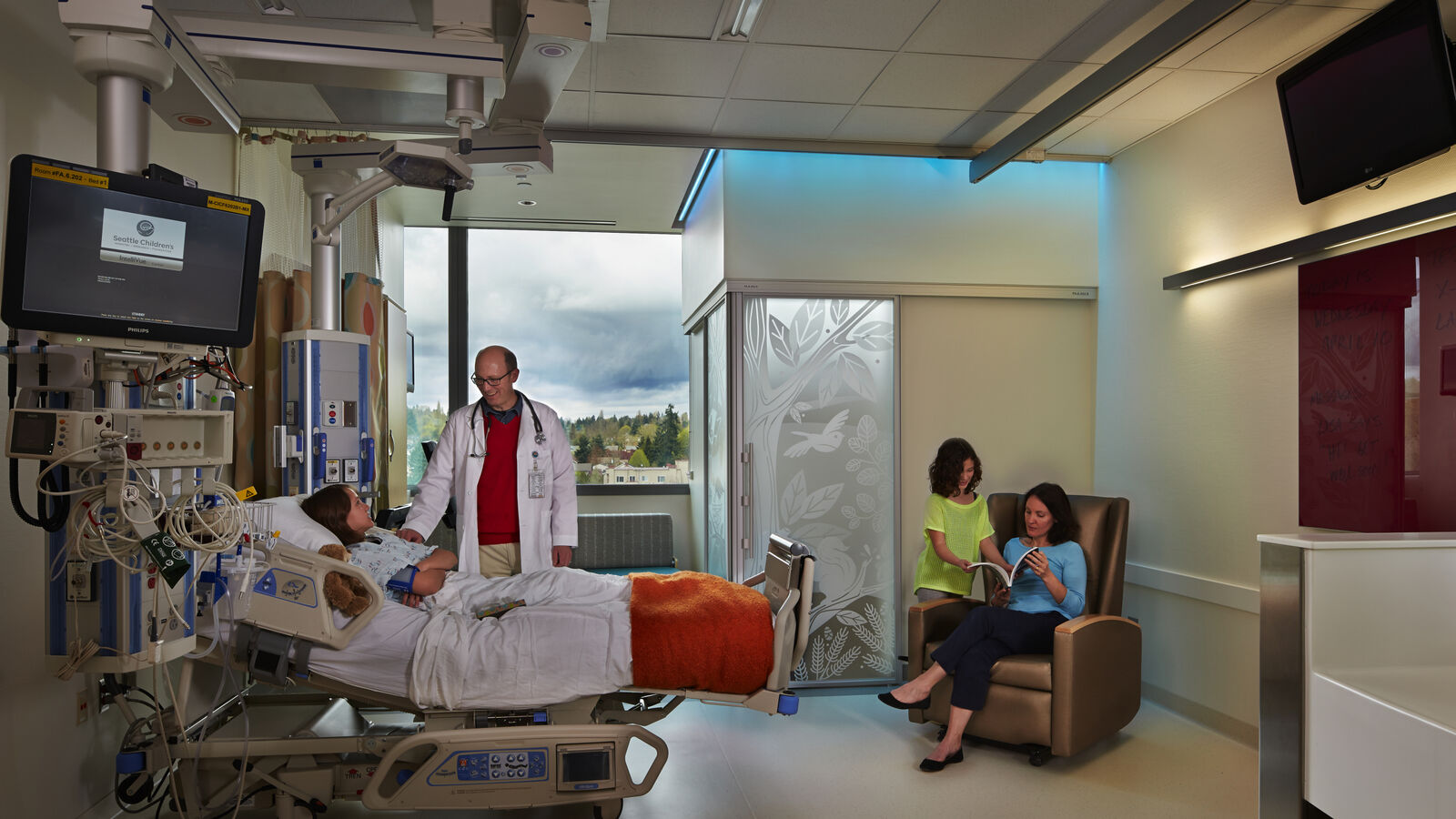 One patient at a time…
Banner Health. Banner Children's provides comprehensive pediatric primary care, including treating minor injuries, illnesses, and performing exams to the management of chronic conditions, diseases, disorders, and high-quality cancer care. Every year, the Banner Health Foundation hosts the Banner Children's Open to support programs at all three Banner Children's facilities located in Arizona. AEI Phoenix was proud to participate in the Children's Open Tournament through donation and volunteer efforts during the event – directly supporting Banner Health's Child Life program.
Valleywise Health Foundation. Located in Arizona, the Valleywise Health Foundation's mission is to elevate Valleywise Health's research and programming and improve critical patient services and educational resources. AEI Phoenix's participation in the Valleywise Health annual golf tournaments supports frontline workers and programs such as integrated behavioral health and burn survivorship care. In addition, we also support Valleywise Health Foundation's largest philanthropic event of the year, a Night in the Valley, which celebrates the compassion and generosity of the Valley community and staff.

Seattle Children's Hospital. AEI supports Seattle Children's Hospital by giving back so each child can live a fulfilling and healthy life. Seattle Children's covers the largest region of any children's hospital in the United States – serving as an academic medical center for Washington, Alaska, Montana, and Idaho – delivering top-notch pediatric and adolescent care while advancing critical research and treatment programs. AEI Seattle engages in Seattle Children's Toy Drive to bring smiles to faces, and uplift and encourage during the holiday season.

Children's Flight of Hope. A nonprofit organization headquartered in North Carolina, Children's Flight of Hope (CFOH) provides free air transportation to children and families in need. This year, AEI Chapel Hill participated in an annual event pairing corporate organizations with local breweries to create unique craft brews, Hops for Hope. Hops for Hope winners and donations proudly support CFOH and its mission of changing the way treatment is provided to children with serious illnesses.
Mary's Place Donation. AEI Seattle partners with Mary's Place through monetary contributions to support a safe community, shelter, and services for women, children, and families experiencing homelessness. In 2020 alone, Mary's Place provided over 424,000 meals; 141,000 overnight stays; and countless employment services, stable housing placements, and children's programs.
University of Arizona. AEI Phoenix's participation in the annual Parent and Family Association Fundraising Golf Tournament for the University of Arizona helps provide funds to reduce food insecurity through the University of Arizona's Campus Pantry. The pantry hosts many distribution events allowing students and staff to stock their pantry with staple food items at no cost.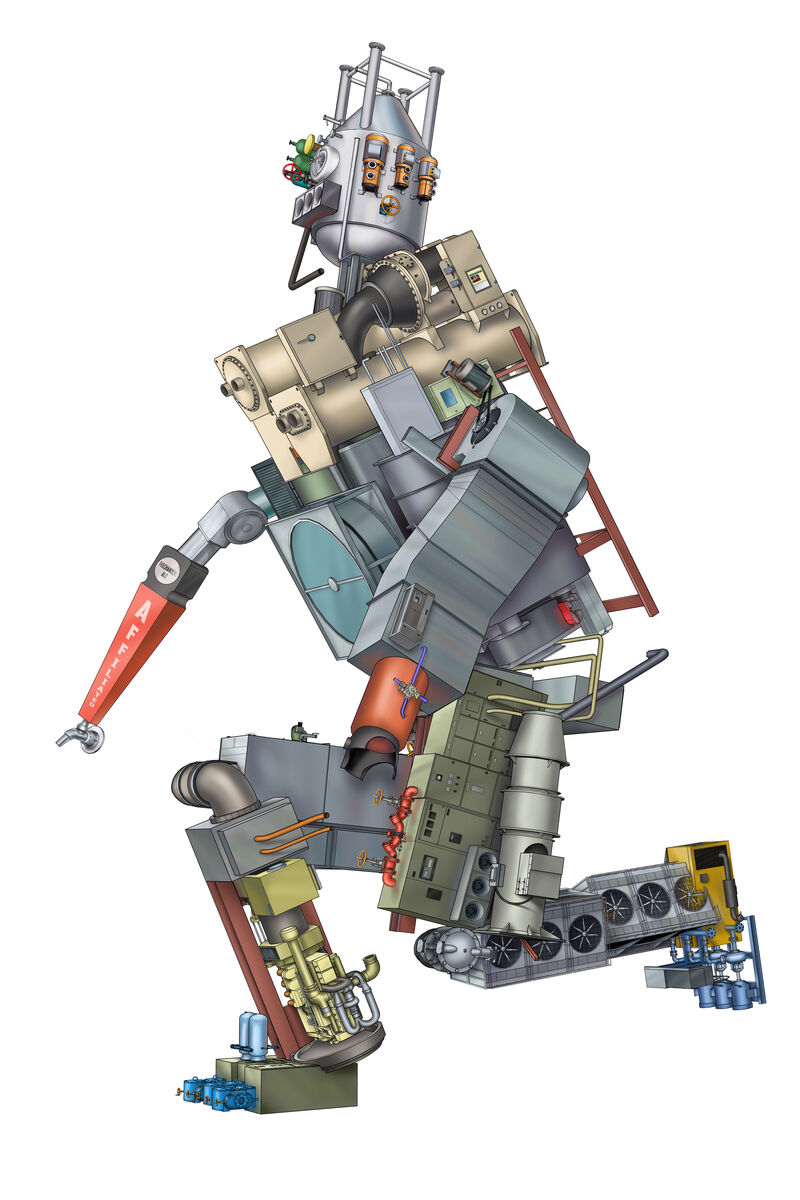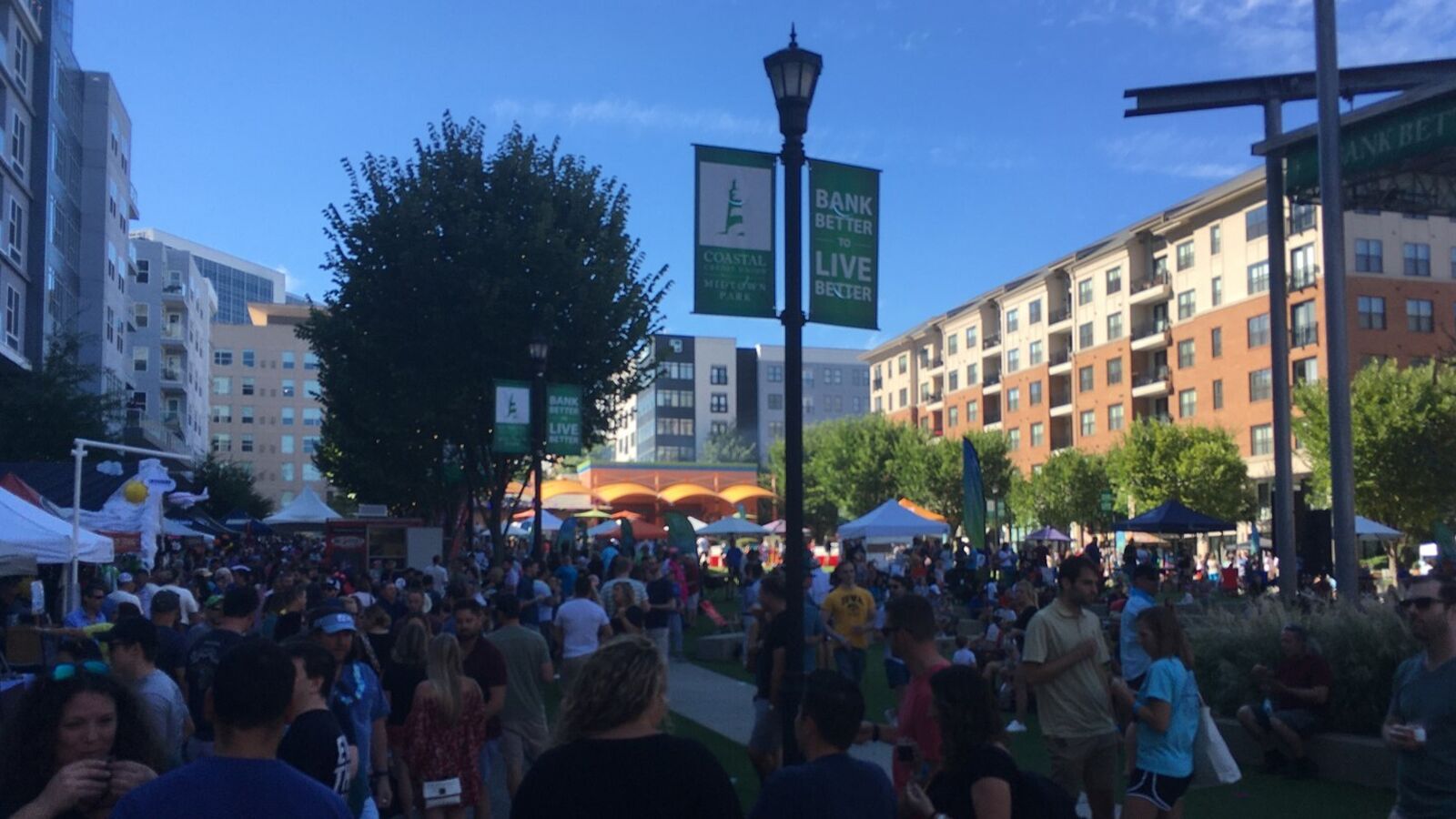 One mind at a time…
Destination Imagination Colorado. A local affiliate of the international program, Destination Imagination (DI) Colorado provides discovery-based learning opportunities in science, technology, engineering, arts, and mathematics (STEAM) — helping inspire, educate, and empower students across the state. AEI Denver participated in this year's Discs for DI event — a fun-filled day of disc golf, networking, and fundraising opportunities to support DI Colorado.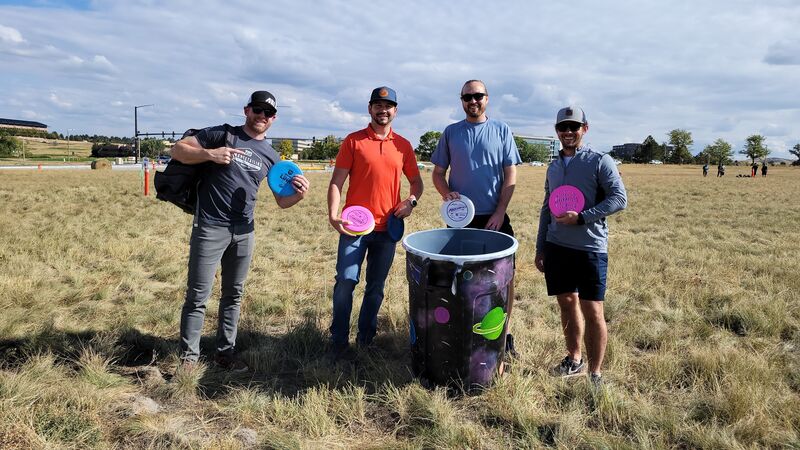 The Sisters Academy of Baltimore. Located in Southwest Baltimore, the Sisters Academy has been providing top-tier independent education for economically or financially challenged middle school girls in grades 5-8 since 2004. Through donations like AEI Baltimore's, Sisters Academy creates leaders through their mission of demonstrating skills of logical thinking, effective problem solving, writing and reading, and self-assurance in social and spiritual matters.
GRU Brighter Tomorrow. Established by Gainesville Regional Utilities (GRU) and the Alachua County Public Schools Foundation, the Brighter Tomorrow Scholarship program has been providing scholarships since 2009. AEI Gainesville helps support financially disadvantaged high school student applicants in the Gainesville, Florida area who are interested in pursuing engineering degrees at the University of Florida. These scholarships empower and support students to learn and follow their dreams without reservations about cost.
University of Florida. The Sustainability and the Built Environment Program through the University of Florida's College of Design, Construction, and Planning created an initiative in 2014 called the Green Building Learning Collaborative (GBLC). AEI Florida actively participates in the GBLC – providing leadership in sustainability, industry skills, and course content through donations and volunteer work.

Central Arizona Society for Healthcare Engineering. The Central Arizona Society for Healthcare Engineering (CASHE) is dedicated to the advancement and development of effective healthcare facilities management. Through their annual Swing for Education Golf Tournament, AEI Phoenix helps raise funds to provide educational scholarships for individuals.
Architectural Foundation of San Francisco. The Architectural Foundation of San Francisco (AFSF) reaches out to children in local schools, and throughout the foster care system and juvenile justice system to connect them with AEC-industry mentors. Through AEI San Francisco's sponsorship of the AFSF Fitness Challenge, each participant that walked, ran, or biked, helped to supply architecture and design education and scholarship to youth in the San Francisco Bay area – empowering San Francisco's emerging generations.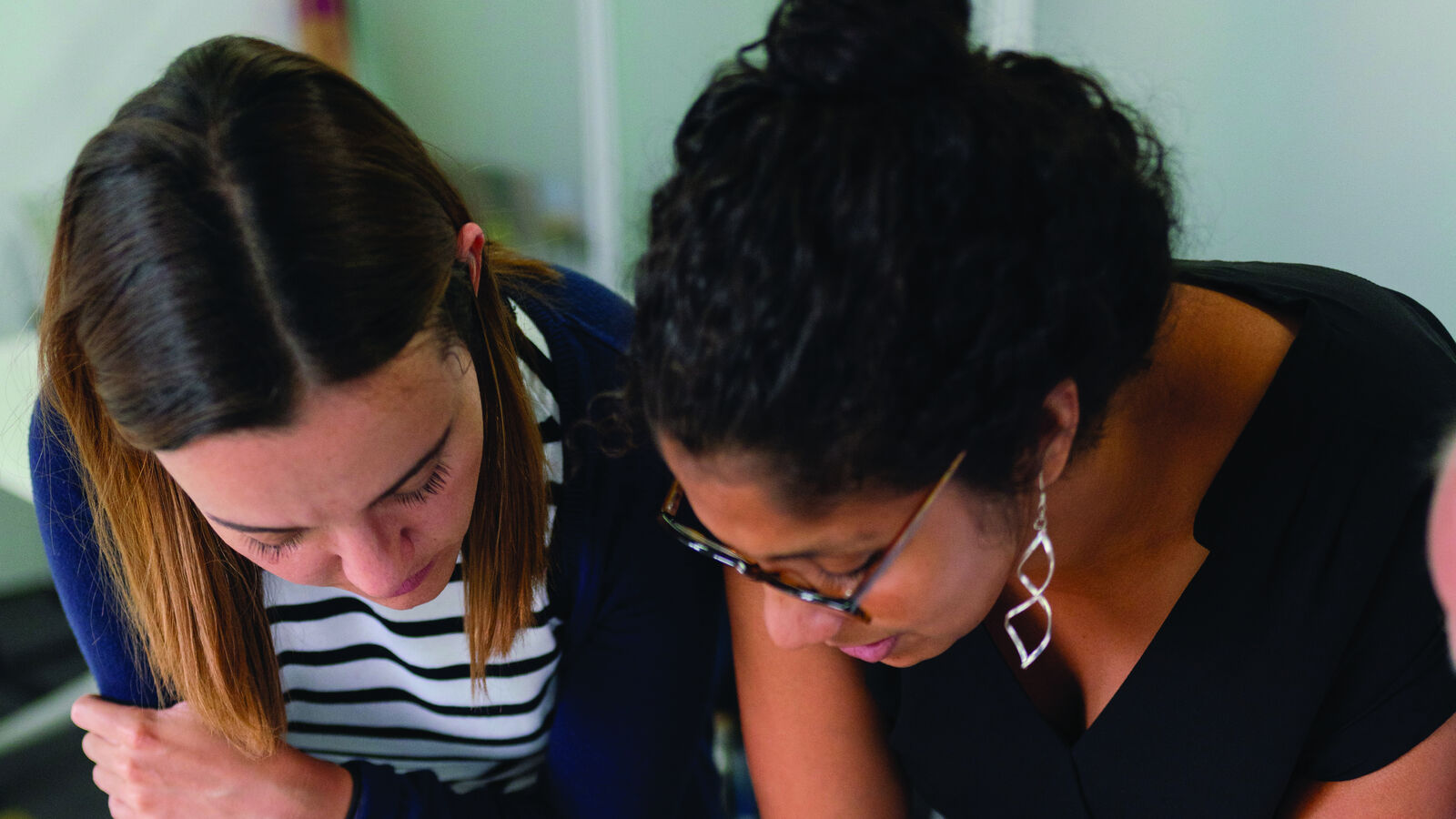 Ace Mentor Program. ACE works with more than 70 affiliates across the nation to help mentor, encourage, and inspire high school students interested in pursuing architectural, engineering, and construction careers. A proud advocate of the ACE mission and program, AEI provides sponsorship, scholarships, mentorships, and ongoing support to the many individual employees who volunteer with their local ACE chapters. Several of our regional offices serve as nationally recognized program affiliates, including ACE Denver, ACE Madison, ACE Milwaukee, ACE Tampa Bay, and ACE San Francisco.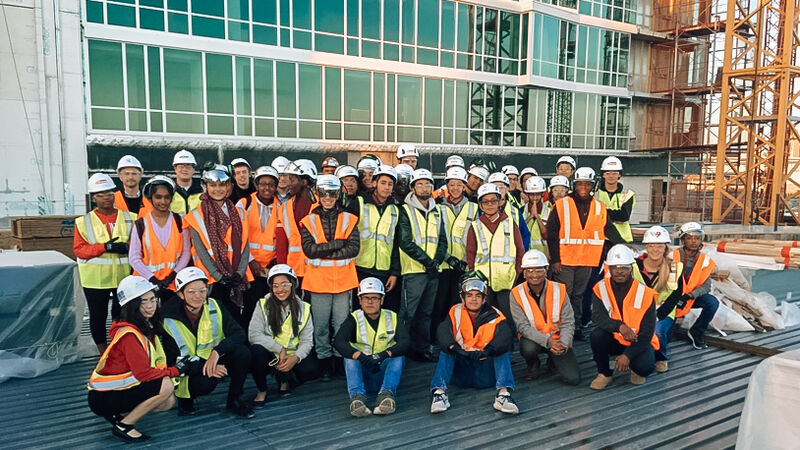 One community at a time…
Habitat for Humanity. Each year, AEI Madison hosts an annual event to raise funds for the regional Dane County Habitat for Humanity. This year's "Feat of Strength" event contributed to Habitat for Humanity's mission of securing a safe place for families to physically call home. Families are provided with an affordable mortgage, and partner alongside volunteers to build their beautiful home – a vision that builds strength, stability, and self-reliance.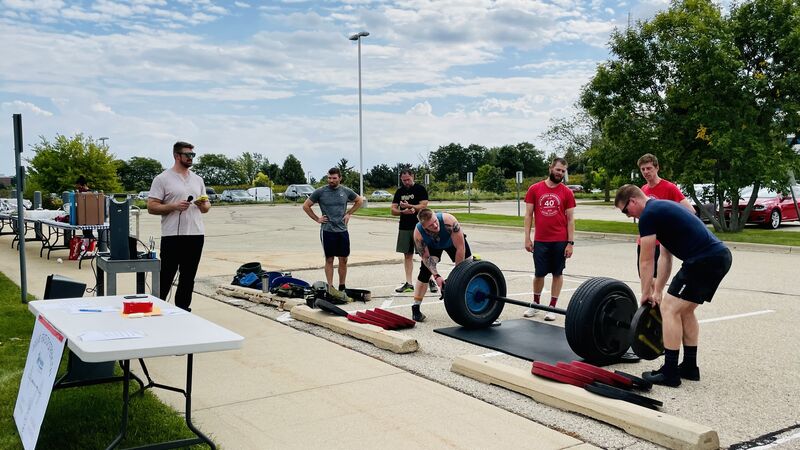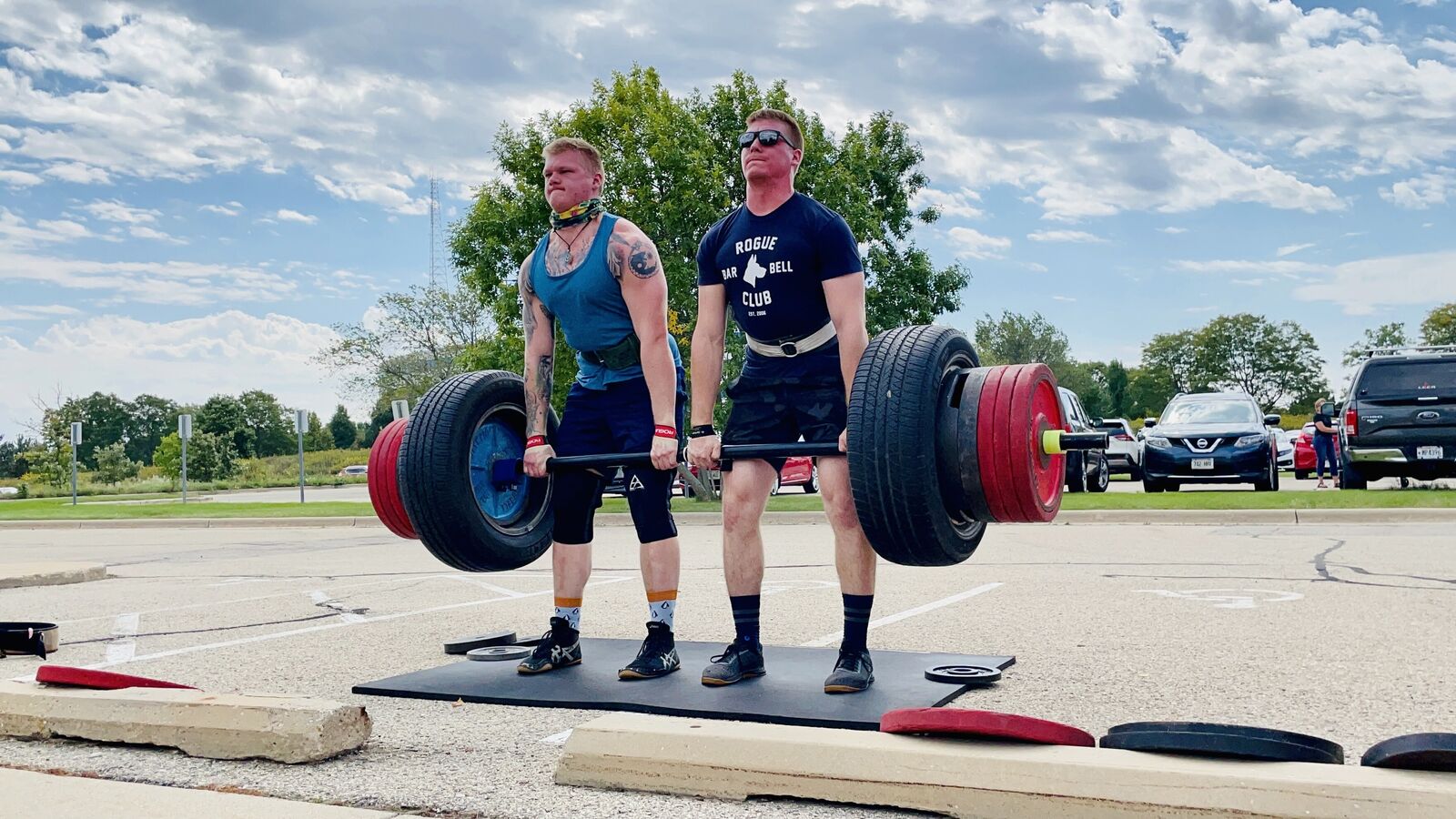 Union Station Homeless Services. Union Station Homeless Services' Holiday Gift Drive in Pasadena, California provides gifts to over 400 children from newborn to 18-years of age each year. AEI Los Angeles creates special holiday memories for these children by donating to their wish list through the theme of "something they want, something they need, something to wear, something to read."
Atlantic Street Center. AEI Seattle supports the Atlantic Street Center – serving minority populations in both King and Pierce Counties in Washington. Through the Atlantic Street Center's programs, under-served families and children are led to success through early learning, behavioral health, youth development and education, and gender-based violence education. They work to knock down structural barriers such as inaccessible housing and income inequality – championing the next generation to rally for justice and equality.