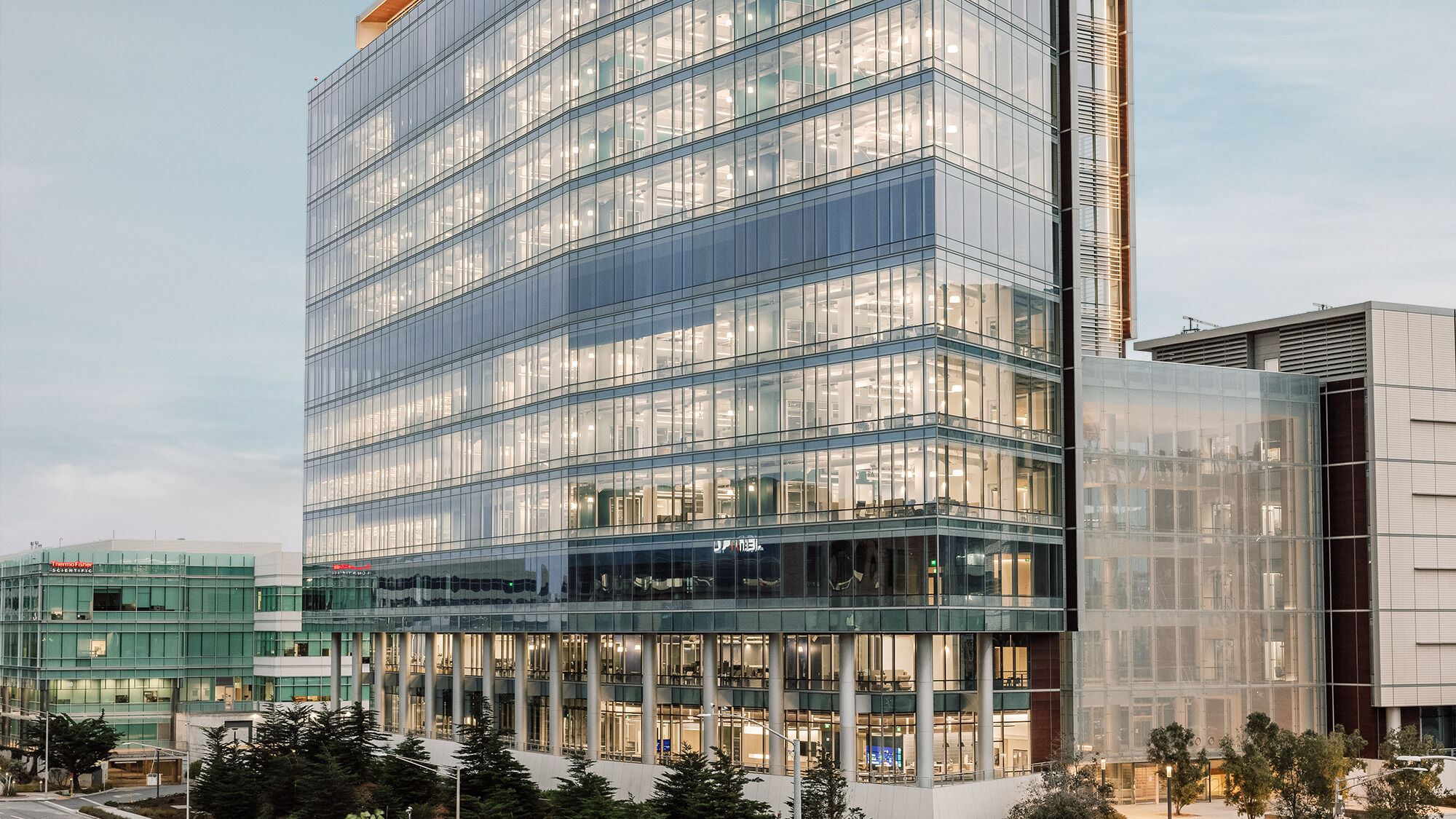 AbbVie
West Coast Oncology Hub
Centralized, flexible design supporting next-generation oncology research and development.
Dedicated to making an impact and transforming people's lives through cutting-edge medicines and therapies, AbbVie is widely recognized as a global leader in biopharmaceutical research and development.
With a focus on advancing its pipeline and treatment innovations in cancer-related care, AbbVie acquired approximately 450,000 square feet of core and shell space within Gateway of Pacific, BioMed Realty's prestigious life science campus catering to South San Francisco's booming biotechnology district.
In collaboration with Flad Architects and DPR Construction, AEI was selected as the engineer of record providing mechanical, electrical, and piping/plumbing (MEP) engineering design for this major tenant improvement (TI) — a state-of-the-art oncology hub consolidating three previously separated AbbVie research and manufacturing facilities.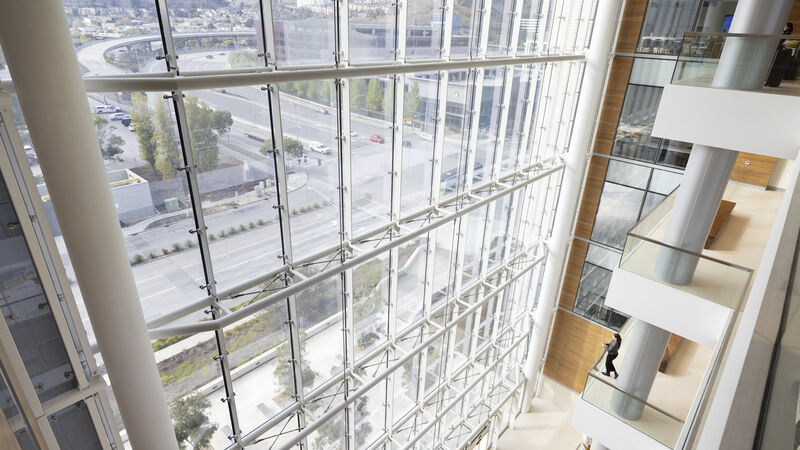 "

One thing we know is that solving some of the toughest challenges in medicine requires bringing together diverse minds and areas of expertise – and proximity makes it easier for us to work together to advance science."
Centralized Systems
Building upon the LEED Platinum-certified base building core and shell MEP systems — also designed by AEI — this phased TI comprising wet laboratory, office, and GMP manufacturing spaces and their associated utilities provides long-term flexibility to accommodate evolving research and development needs.
With an emphasis on space utilization and organization, AEI's design centralizes a variety of distribution systems, including:

Compressed and vacuum systems
LN2, N2, and CO2 bulk storage and distribution
RODI generation and distribution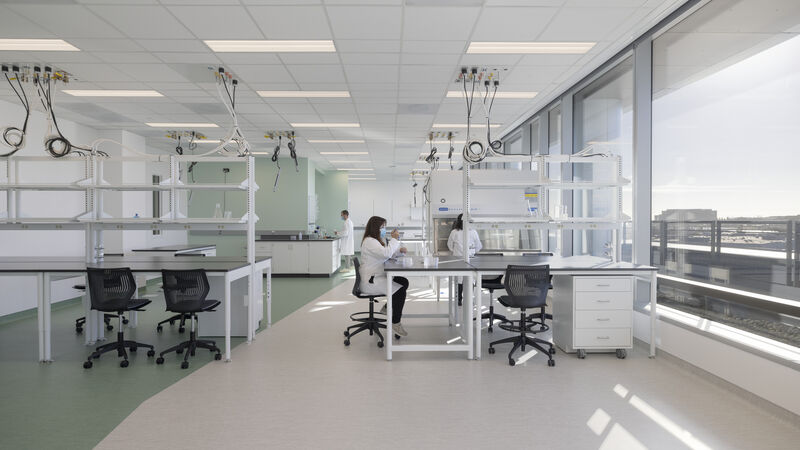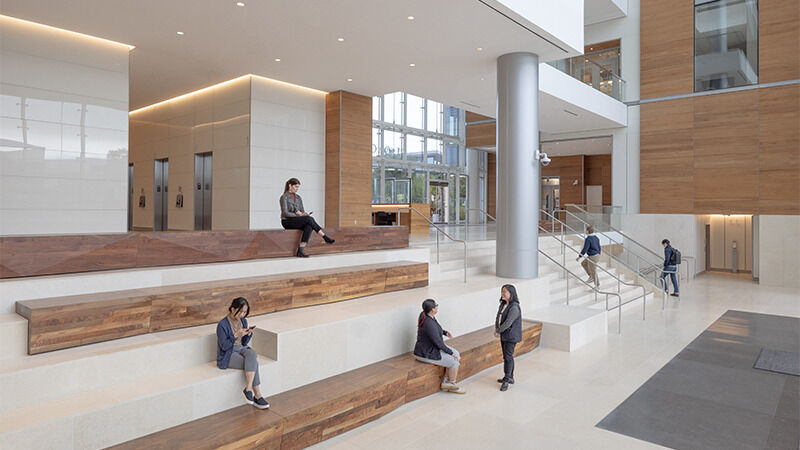 400 kWh

energy savings
700,000

gallons of water saved biannually
High-Performance Design
Referencing both the Gateway of Pacific campus and client goals for high-performance, sustainable design, additional MEP solutions include:

Two, 360-kW process electric steam generators serving research operations. Compared to an all-steam system, the overall energy savings are over 400 kWh.
An air source heat pump providing backup heating and cooling for critical operations.
Centralized water systems, including ultra low-flow fixtures, heat recovery chillers, and rainwater/condensate reuse for fixture flushing.
Reverse osmosis system utilizing ozone instead of chemical sanitization saves over 700,000 gallons of water biannually.
Advanced fume hood sash closing technology in chemistry lab spaces maximizes usage diversity, reducing ventilation ductwork sizes and providing significant energy cost savings.
The completed facility serves as a critical component to AbbVie's progress in oncology-related treatment and care — bringing together scientists and researchers from around the world who are dedicated to making a positive impact and changing lives.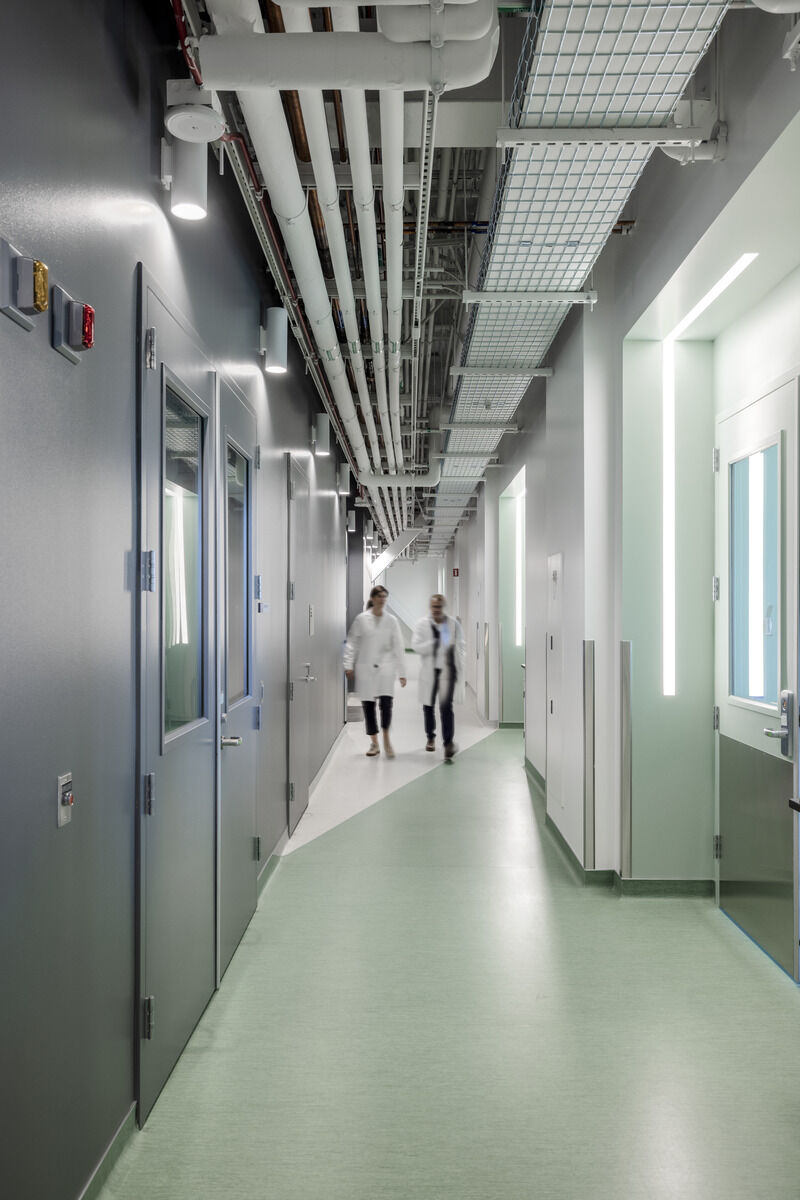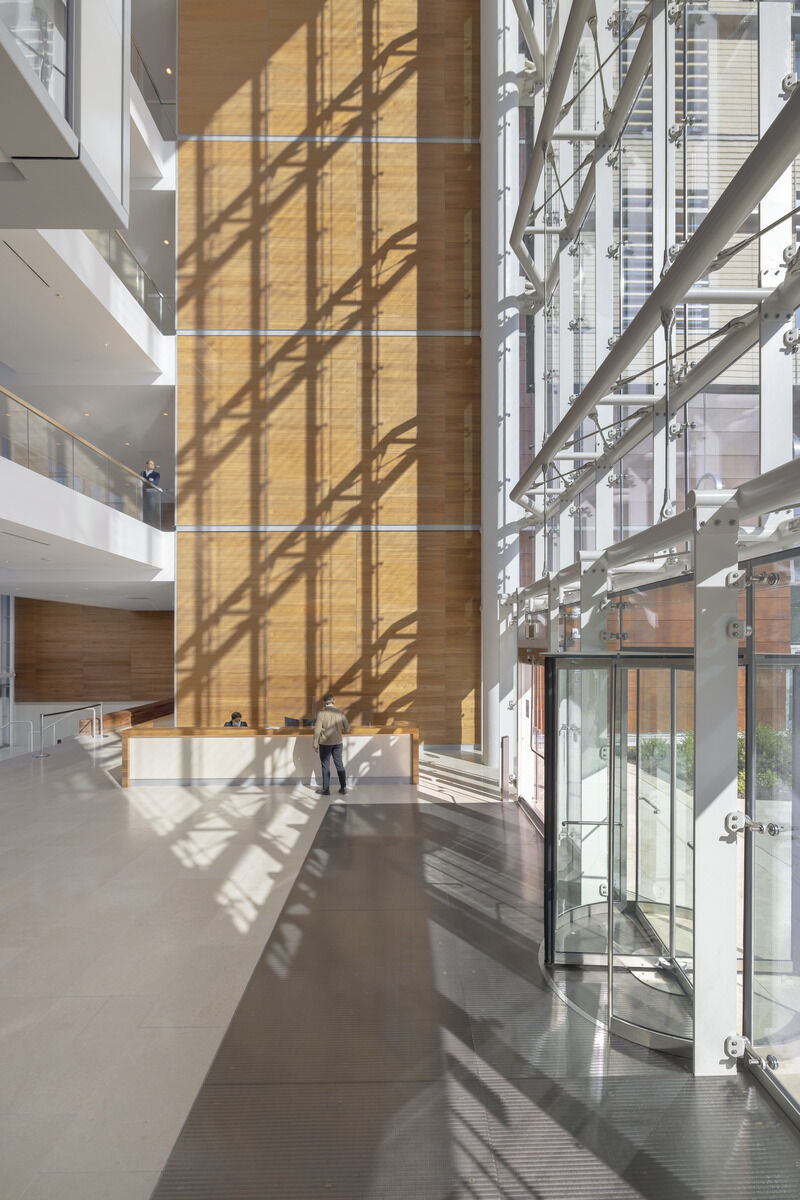 "

Today, our scientists and colleagues in South San Francisco are exploring new frontiers in exciting areas – like immuno-oncology, tumor targeting, tumor dependencies and precision medicine – and finding new approaches that we hope will change how we treat cancer and other diseases in the future."