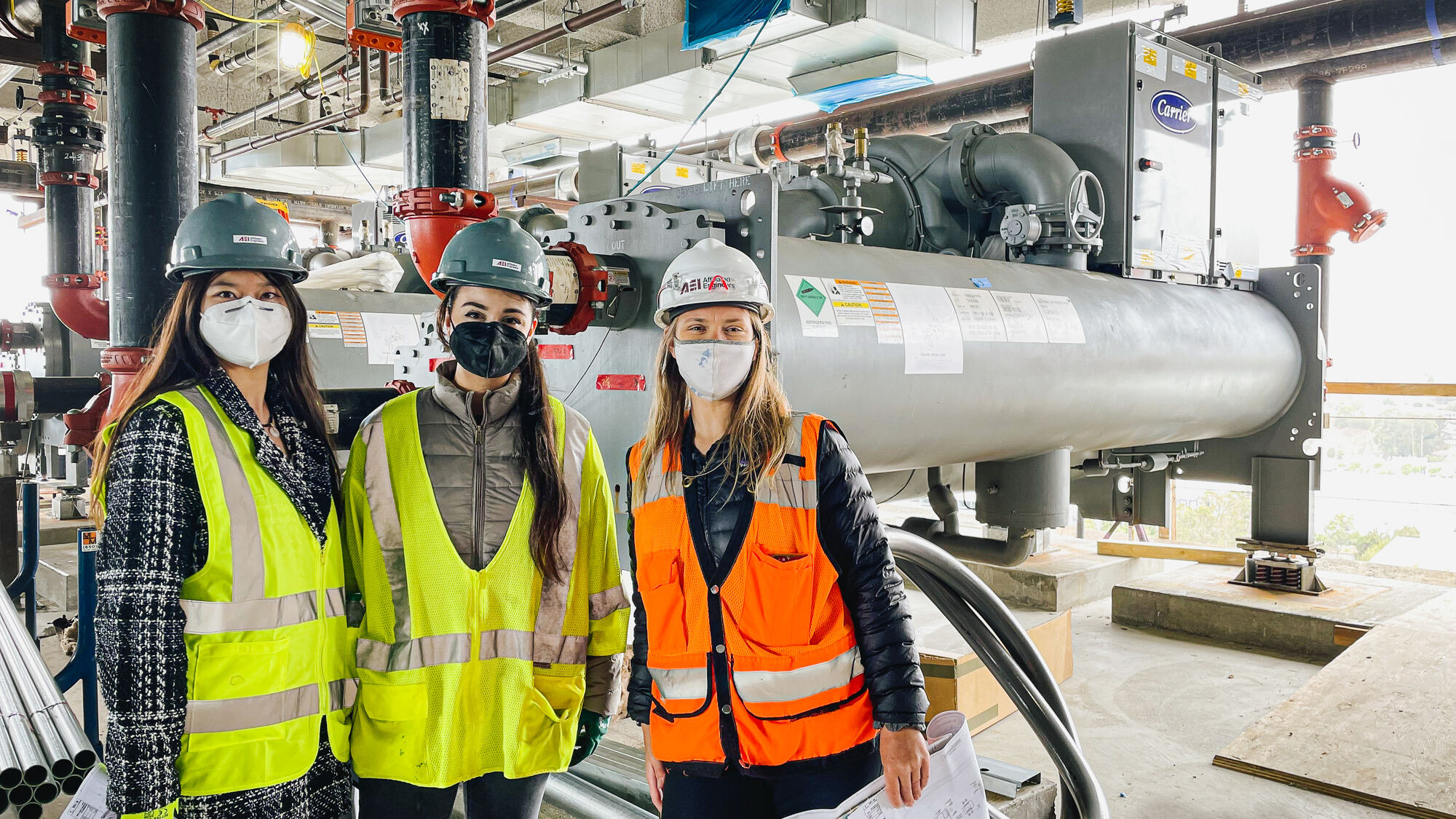 Innovation, News & Announcements, Professional Culture
AEI Celebrates Sixth Annual Professional Engineers Day
Becoming a licensed engineering professional reflects a profound commitment to enhancing society, from public health and safety to quality of life and environmental stewardship. Established by the National Society of Professional Engineers in 2015, today marks the sixth annual Professional Engineers Day — an opportunity to recognize and celebrate the amazing work of engineers worldwide and raise awareness on what it means to boldly represent and support this field.
As a tribute to the incredible innovation and talent across our firm, AEI is pleased to highlight three feature projects and the select associated licensed engineering professionals who helped make their success possible.

BioMed Realty, Gateway of Pacific
Situated in South San Francisco's globally recognized biotech corridor, BioMed Realty's Gateway of Pacific campus spans 22.6 acres and approximately 1.4 million square feet of premier real estate intended for the Bay Area's high-profile clientele.
As a multi-phase, multi-year project, AEI was charged with meeting the requirements of complex, technically advanced, high-rise environments while maintaining the elevated stature of both the campus vision and surrounding life science community. AEI's holistic design effectively balances function with form to ensure all engineered systems carefully blend into the structural fabric of each facility — independent of public view. A prime example, AEI collaborated with the designers to strategically position the mechanical equipment supporting phase one's signature amenity building in alternate areas of the facility — effectively preserving its visually appealing green rooftop from public view.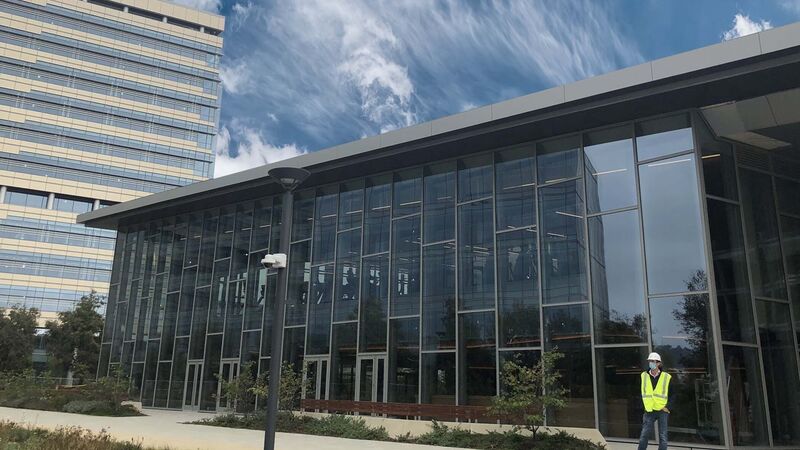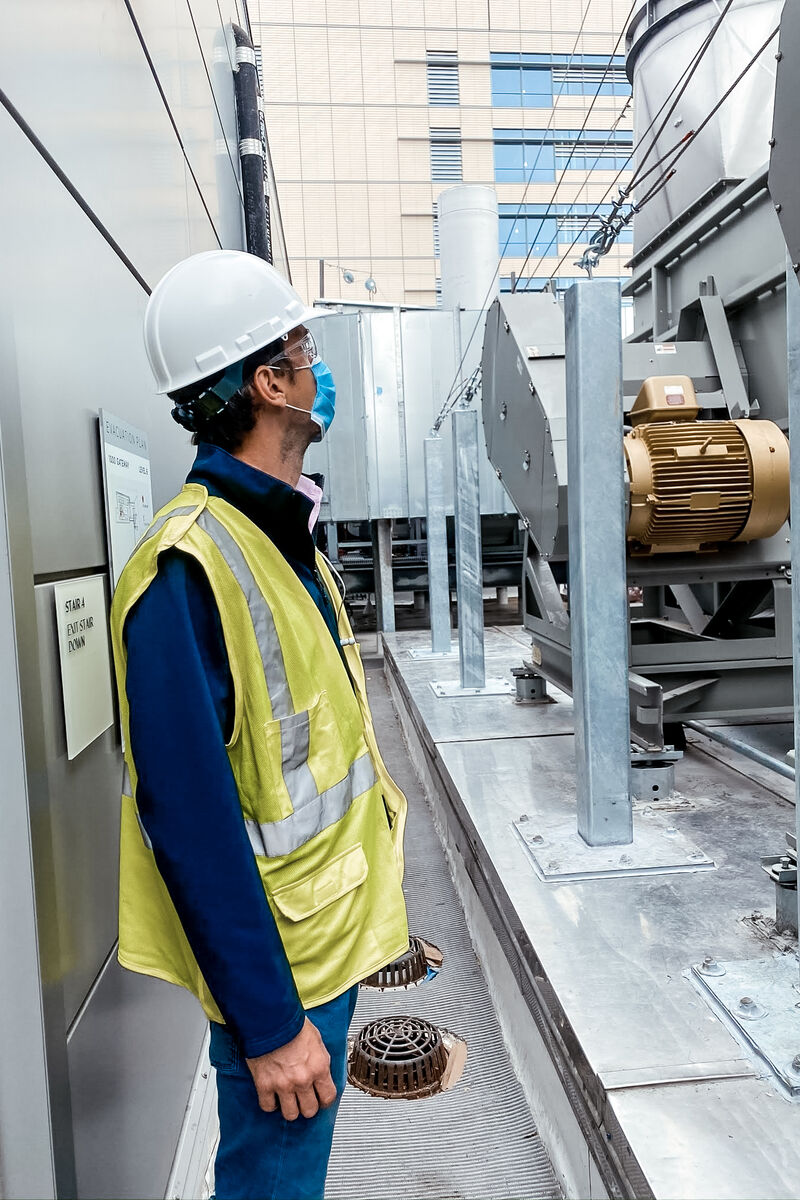 Principal-in-Charge James Falconer states:

"Being an engineer is about understanding how a building will operate and utilizing analytical tools to explore opportunities for innovation. For this project, advanced heat recovery technologies capture waste heat and repurpose it for use elsewhere in the building, resulting in significant energy and water savings — a benefit not only to the client but the environment."
University of Kansas, Central District Redevelopment Project
Addressing the immediate needs of multiple campus assets and program demands, the University of Kansas (KU) embarked on a comprehensive redevelopment of its Central District. AEI designed a new, state-of-the-art, energy-efficient central utility plant to provide campus-wide operational support that meets the ongoing needs of KU's growing campus.
An incredibly unique feature given the highly complex, technical nature of these facility types, AEI's Jason Atkisson, Principal-in-Charge and project team lead, collaborated with KU to carefully integrate classroom and instruction space within the building. Featuring large windows lining the classroom wall with direct views into the plant, this campus asset provides students with an immersive, hands-on, and discovery-based learning experience offering exposure to real-time engineering practices and equipment — knowledge students can later translate into potential future careers.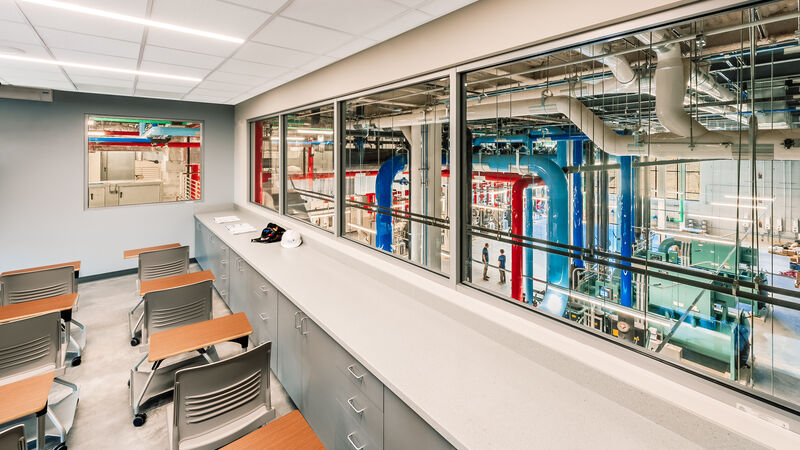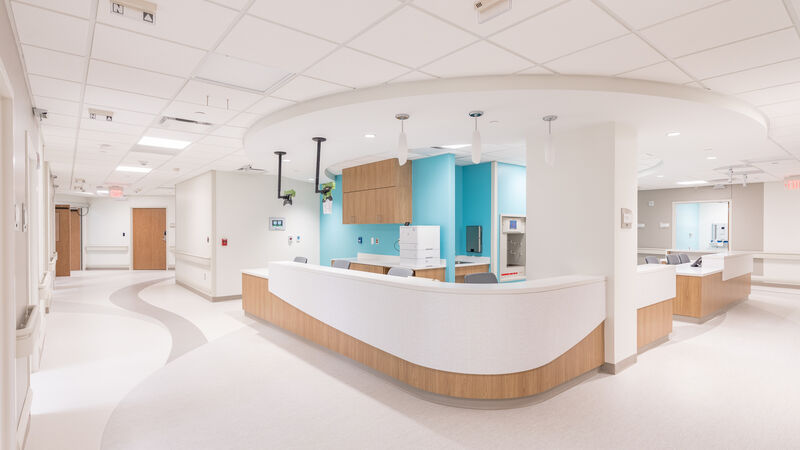 Cone Health, Women's and Children's Center
A milestone project for Cone Health System and industry-wide, the women's expansion represents the first hospital on the East Coast utilizing an Integrated Project Delivery (IPD).
Reflecting the highest level of collaboration among all design and construction entities, this model significantly improved the overall design process, accelerating final project delivery months ahead of schedule — and more than 20 percent below initial budget estimates. Fostering an elevated sense of partnership and mutual benefit, the integrated team was able to optimize overall time management, divide individual tasks more efficiently, and collaborate at a greater level than any other delivery model — a win-win for all.

Principal and Healthcare Market Leader, Jeremy Jones, comments:
"Working in healthcare facility design — where lives are saved every day — is an incredible privilege that I am truly grateful for. There is a great sense of satisfaction when discovering someone you know recently had surgery, recovered from an illness, or received care in a space that you helped design and make safe."