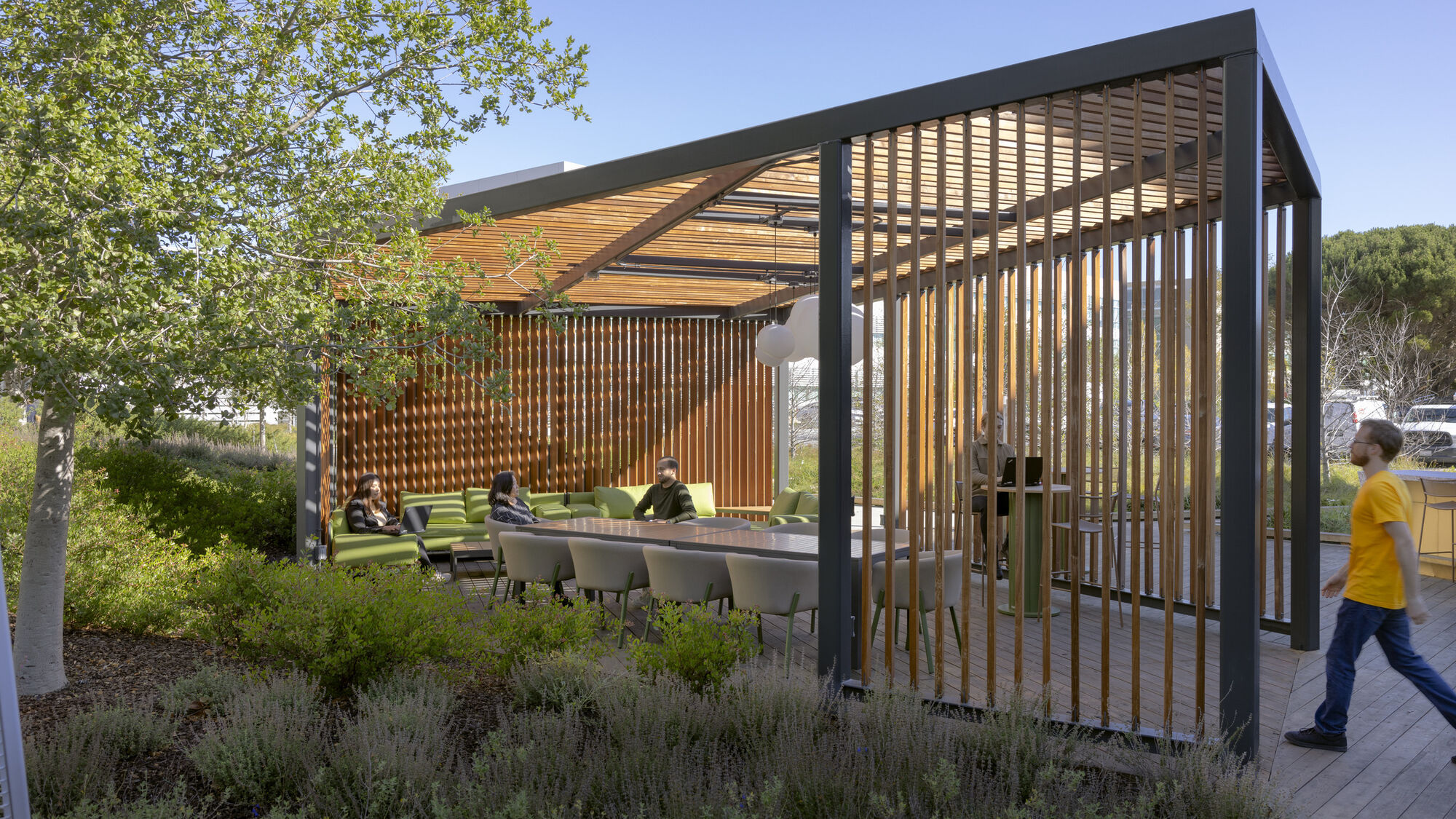 News & Announcements
Gateway of Pacific Amenity Building Achieves LEED Platinum and Fitwel 2 Star Rating
AEI is pleased to share Gateway of Pacific's signature amenity building recently achieved LEED Platinum — the highest certification level recognized by the U.S. Green Building Council. In addition, the facility has been designated with a Fitwel 2 Star Rating for its emphasis on both occupant and community-related health and wellness.
An exciting milestone as this 1.4 million square foot, multi-phase project comes full circle in South San Francisco's booming biotech metropolis, BioMed Realty's Gateway of Pacific (GOP) campus creates an elevated standard for excellence in sustainable design at a global scale.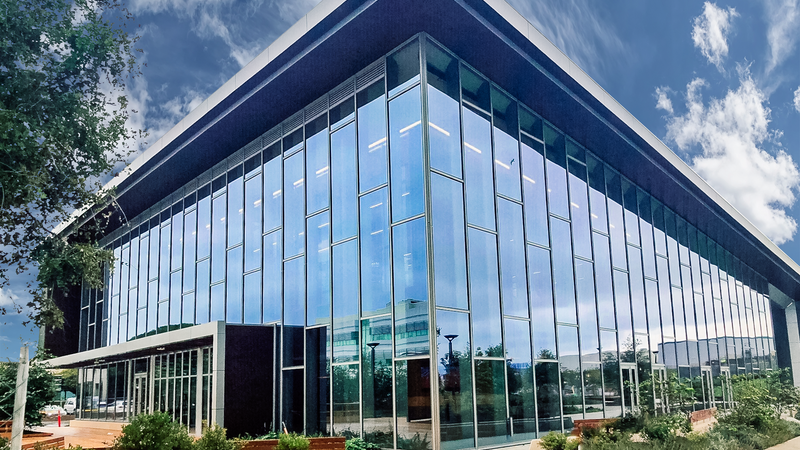 Established with GOP's first phase development, the free-standing, two-story amenity complex — TRAVERSE — represents a collective commitment to reduce environmental impact through high-performance design but creating human-centric environments that positively impact occupants and community health.
Providing full mechanical, electrical, piping/plumbing design and LEED energy modeling services for this iconic campus asset, AEI's sustainability-driven solutions include:
On-site energy generation from a 120kW solar photovoltaic array that integrates seamlessly into the sloping green roof structure.
High-efficiency condensing boilers and centrifugal chillers.
Heat recovery ventilators for outside air ventilation.
Radiant floor heating/cooling serving facility atrium.
Rainwater capture and greywater collection.
All-electric VRF heating/cooling system.
Low static pressure HVAC distribution.
High-performance building envelope.
Fan array technology.
Achieving more than a 35 percent reduction in carbon emissions over the ASHRAE 90.1-2010 baseline, these sustainable design measures significantly contribute to the building's LEED Platinum certification.
Impacting a wide variety of interior building elements, from indoor air quality to temperature, AEI's design also plays a pivotal role in shaping overall occupant experience and comfort — a primary focus of the Fitwel rating system.
Congratulations to our San Francisco office and the larger project team on this noteworthy achievement!