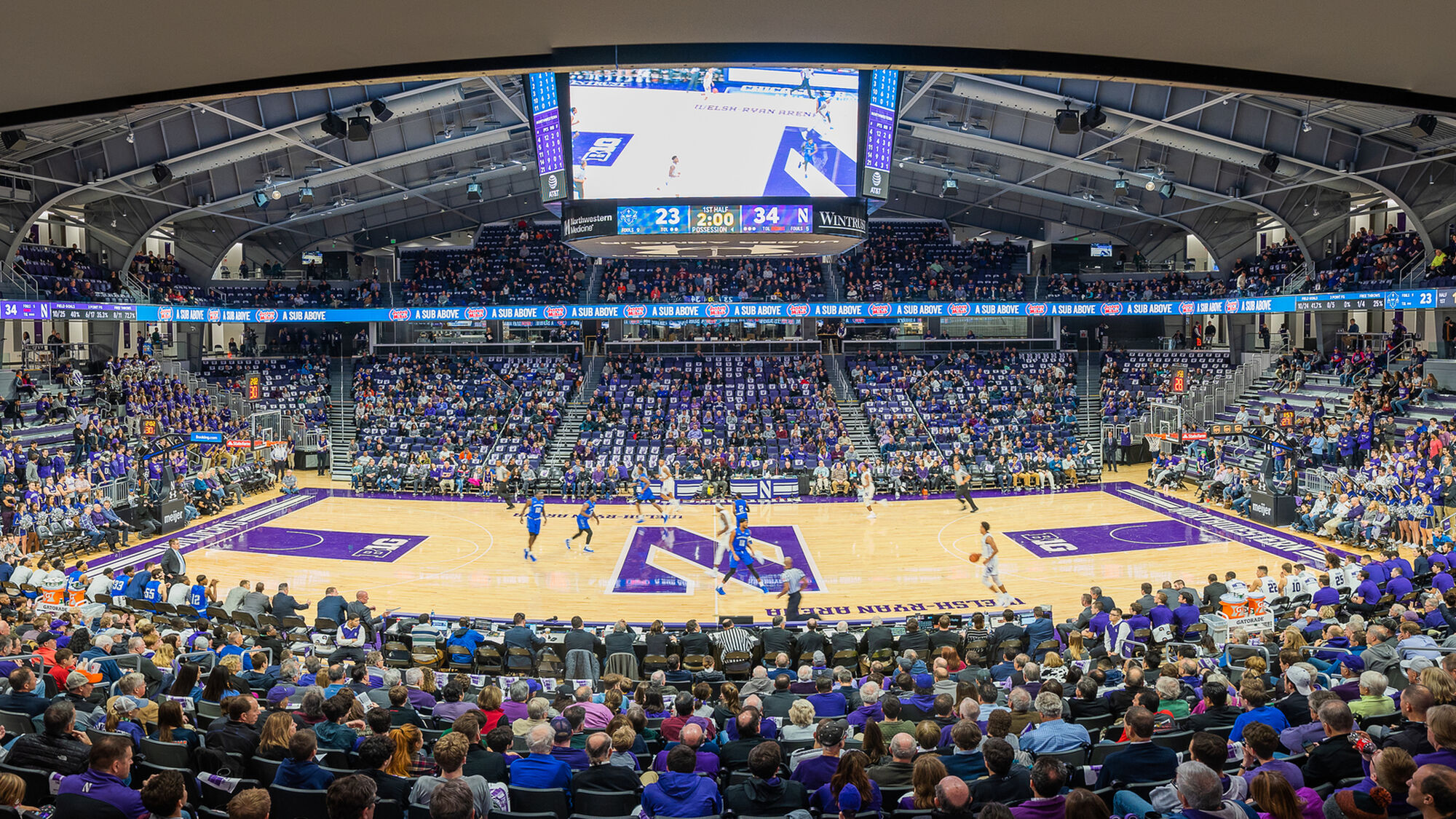 Northwestern University
Welsh-Ryan Arena Renovation
The most ADA-accessible venue in college athletics.
Chicago's prominent and highly esteemed Northwestern University (NU) has a long-established commitment to providing educational excellence and a one-of-a-kind campus experience that allows students to flourish academically, socially, and athletically.
The $110 million renovation of NU's Welsh-Ryan Arena – nationally known as the home of BIG 10's Wildcat basketball, volleyball, and wrestling teams – provides an enhanced and enlightened experience for both athletes, fans, and prospective students.
Welsh-Ryan Arena, located within McGaw Memorial Hall, was originally constructed in 1953. The facility's top-to-bottom renovation carefully preserves the integrity of the original structure's iconic historical features while upgrading its overall equipment and systems, incorporating state-of-the-art amenities, and improving accessibility.
Through collaboration with HOK Architects and Mortenson Construction, Welsh-Ryan's renovation plan was strategically rolled out in phases to accommodate for ongoing sporting events and graduations, minimizing disruptions to daily operations.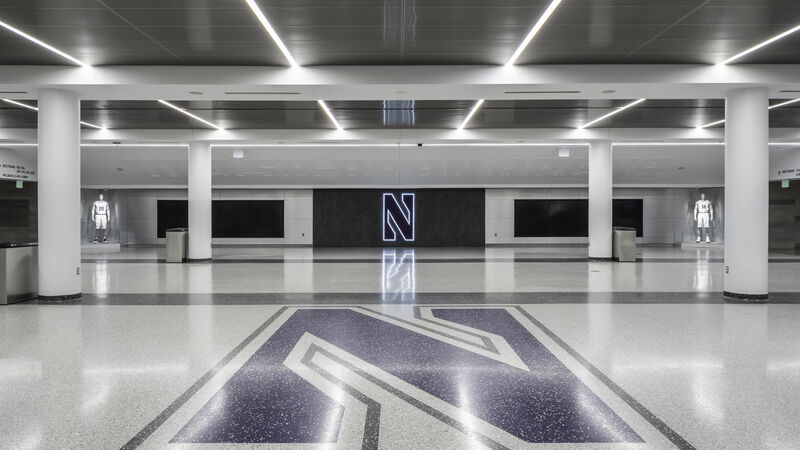 "

The new Welsh-Ryan Arena is stunning and will provide Northwestern scholar-athletes with state-of-the-art facilities that they deserve. This renovation gives us a top fan-friendly and athlete-enabling game venue."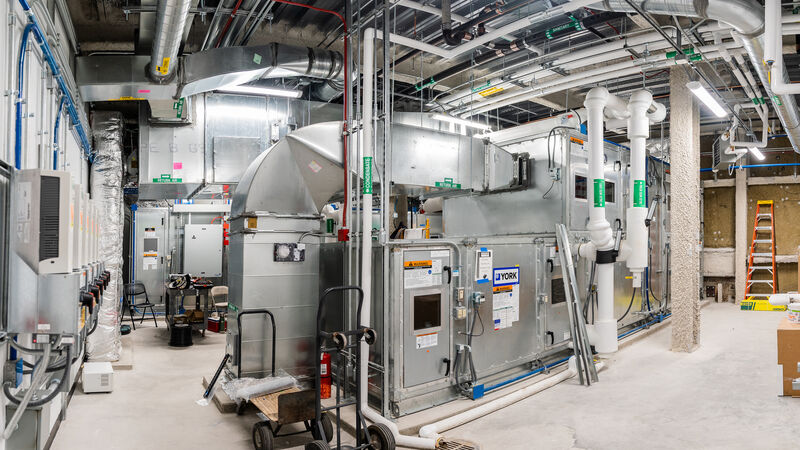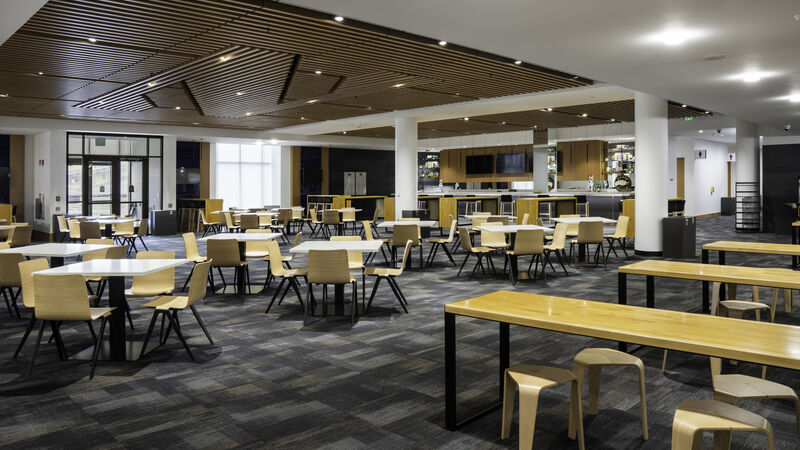 The 210,000-square-foot renovated arena was designed with sports enthusiasts in mind. Modern chair-back seating replaces the facility's existing wood bleachers, five new elevators improve user accessibility, and an upgraded lobby – doubled in size – ushers fans into wider, more accessible concourses to prevent congestion from foot traffic. The premium pre- and post-game event space, the Wilson-Club, grew in size by 400 percent – allowing more space for meaningful celebration.
Spacious and modern concessions were designed to increase efficiency while creating new areas for premium club dining. Upgraded offices, locker rooms, training areas, and new hydrotherapy facilities provide team members and staff with the latest in sports facility design, ensuring top-notch game-day preparation and ongoing athletics.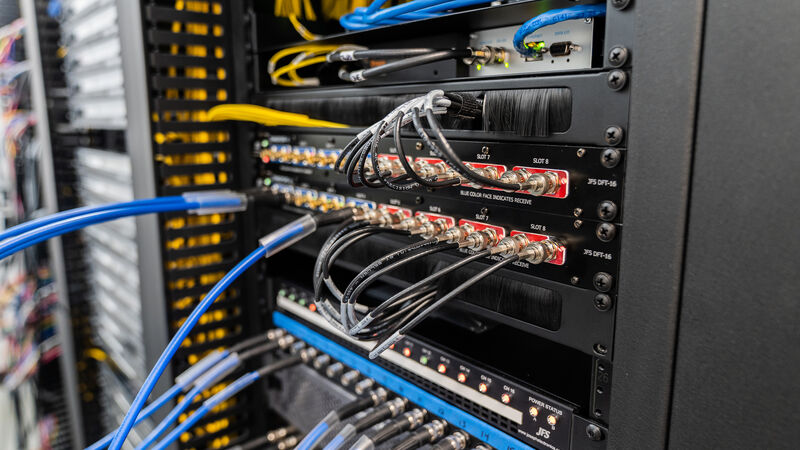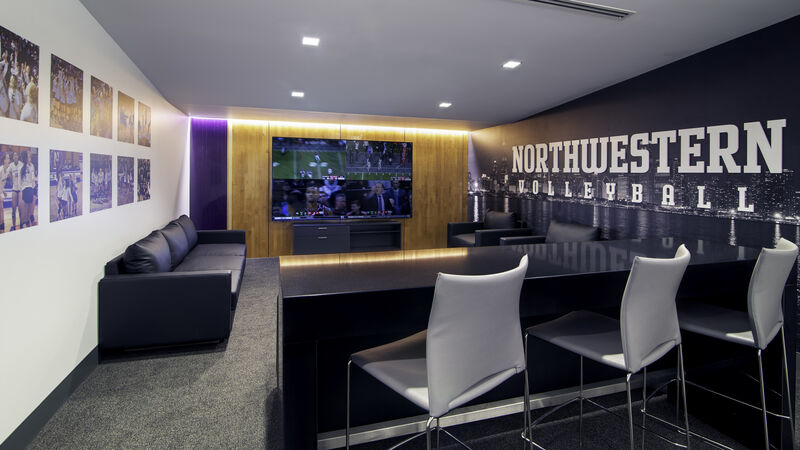 Cutting-edge video, audio, and lighting capabilities were deployed, providing arena fans with a four-sided scoreboard and a 360-degree ribbon board, equipped with high-definition sound and high-resolution display. AEI's technology team also added enhanced wireless connectivity throughout the entire building.
AEI's lighting design team (Pivotal) created a fully integrated system accentuating the clean and modern aesthetic of the various arena spaces while maximizing visual comfort for occupants. Pivotal worked closely with the design team to highlight branding locations where LED sources with a custom diode mix are used to accurately and vibrantly reproduce Northwestern University's signature purple color in high-profile public areas.
Pivotal also created a fully addressable lighting control system that allows for maximum flexibility in programming and interfaces with the University's existing campus system to provide remote monitoring and maintenance alerts to facilities staff. Lighting screens and ribbon boards are integrated with security and fire alarm notifications systems.
AEI provided mechanical, electrical, piping/plumbing, fire protection, technology, and architectural lighting services for the new facility. An Atmos Air System was built into the new arena – giving athletes and fans purified air – and, all new heating, cooling, and ventilation systems throughout the building. Additionally, the piping and plumbing were expanded – increasing by more than 270 percent – to provide greater capacity and enhanced accessibility in all bathroom spaces. The renovation of Welsh-Ryan Arena provides an ADA-accessible space with extra room for the comfort of NU's fans, as well as premier team meeting and athletic spaces to continue training top-notch BIG-10 athletes.

Other services included:
HVAC unit expansion
New heating and cooling plant for chilled water, condenser water and distribution, and heating hot water distribution
New life safety generator and distribution
Larger domestic cold water service and new domestic water heaters
New electrical room and new electrical substation to replace existing building services
New fire alarm safety systems
Building automation/controls
Voice, data, and cable TV structured cabling systems
See a walk-through from Northwestern University: