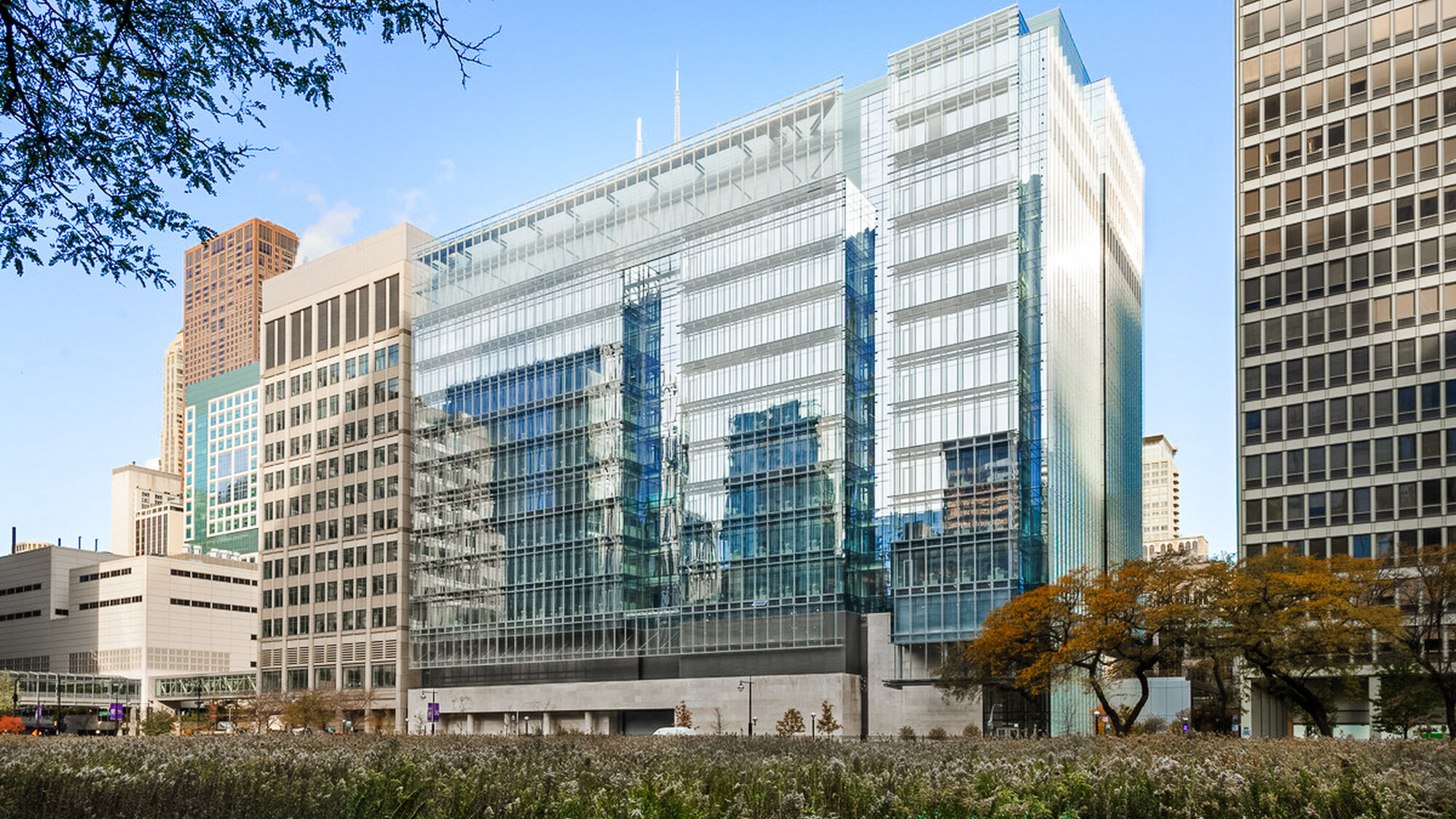 Northwestern University
Louis A. Simpson and Kimberly K. Querrey Biomedical Research Center
Vibrant academic hub supporting life-saving biomedical research.
Situated within downtown Chicago, as part of Northwestern University's lakefront campus and the Northwestern Feinberg School of Medicine, the Louis A. Simpson and Kimberly K. Querrey Biomedical Research Center (SQBRC) creates a new home for scientific innovation, collaboration, education, and discovery.
Widely recognized as the nation's largest biomedical academic research building when it originally opened in 2019, the SQBRC is designed to maximize connection and interaction through high-impact, energy-efficient, flexible laboratory settings — accelerating science and transforming human lives.

Spanning more than 630,000 square feet and 13 floors of dedicated laboratory space — each encompassing 23 varying research groups — the first phase of the SQBRC includes ample space for current research needs while providing flexibility to accommodate future growth, including the addition of 21 lab floors without disruption to ongoing operations.
With an emphasis on transparency, the building's interconnected design fosters and encourages opportunities for collaboration — new connections to accelerate scientific breakthroughs relating to heart disease, cancer, neurodegenerative diseases, and pediatric research.

In addition to providing comprehensive mechanical, electrical, and piping/plumbing (MEP) services for the first project phase, AEI's in-depth energy modeling and corresponding high-performance design measures significantly contributed to the facility's LEED Gold certification.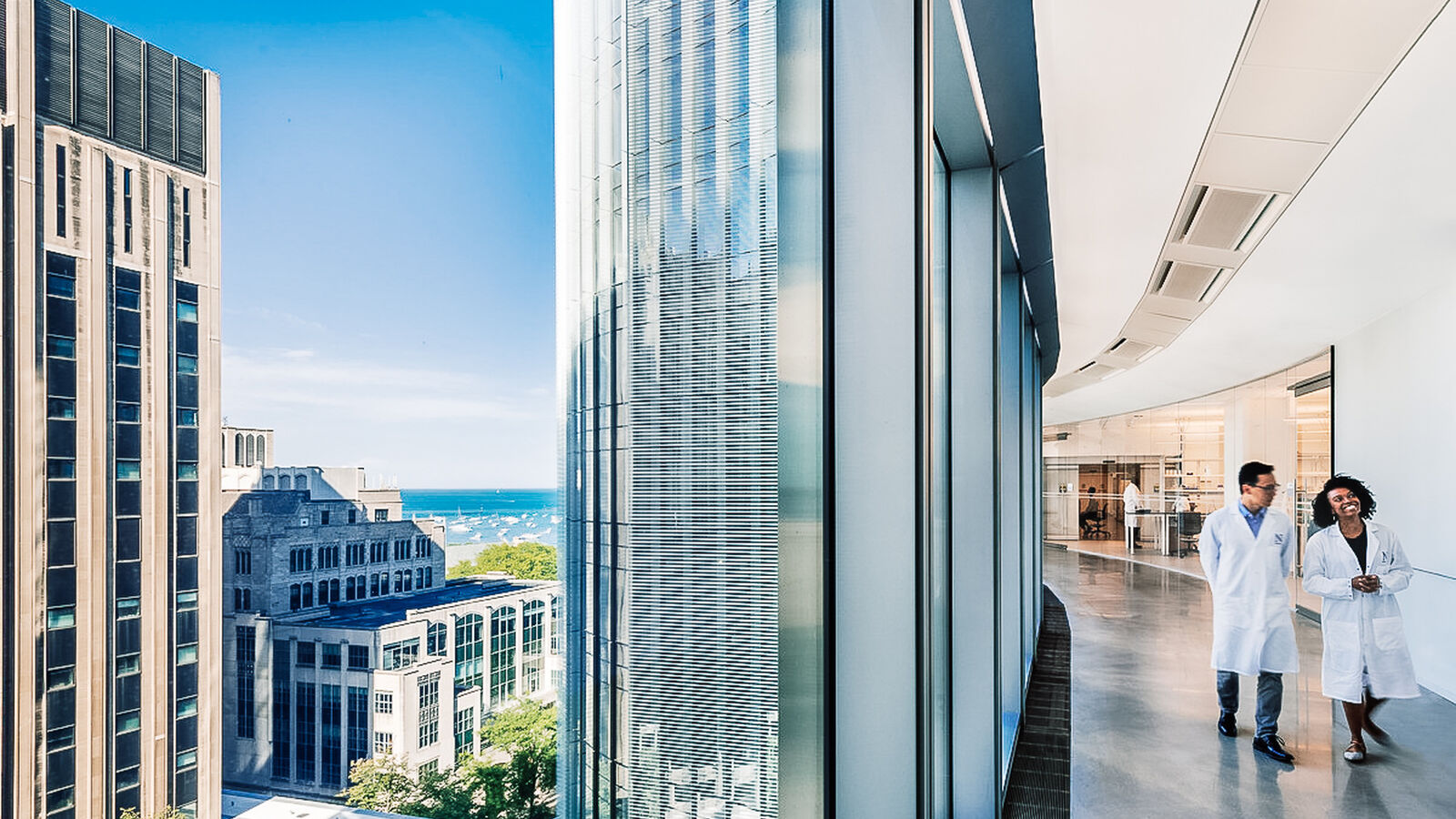 "

You built a beautiful building…now we're going to fill it with some of the best and brightest in the world to find cures for diseases that are long overdue."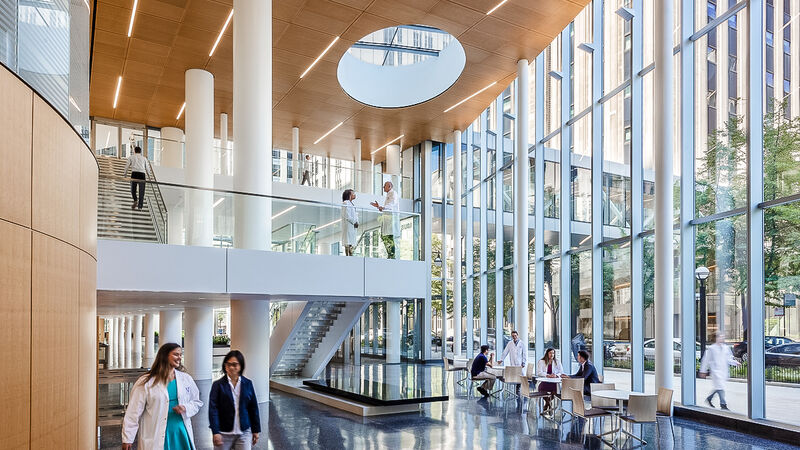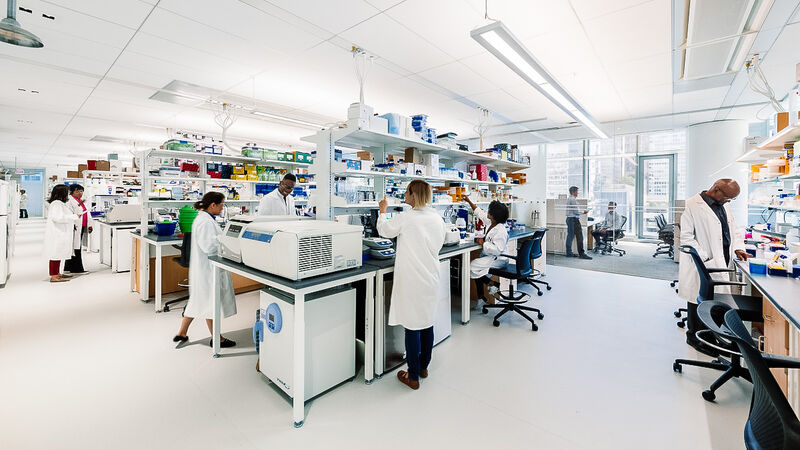 Sustainable Engineering
Given the constraints of a densely populated urban locale prone to extreme climatic variations and the need for a high-performance, lab-intensive, energy-efficient academic building, the SQBRC presented several unique design challenges. AEI's innovative solutions included a wide variety of energy-saving measures, including:

Two separate exhaust systems — general building exhaust served by a 70 percent effective total energy heat wheel; and lab fume exhaust served by 50 percent effective, run-around heat recovery.
High-performance lab equipment, including high-efficiency Stirling freezers that help decrease thermal load and lower airflow within the lab spaces
Upgraded chilled water distribution system featuring energy-efficient primary pumping system
Advanced humidification system utilizing pressurized water versus traditional steam
Dry heat sterilization in lab spaces
"

Research groups grow based on new discoveries and new funding. What you want is space that is much more open to expand and contract to follow where the science is going. That's what the new Simpson Querrey Biomedical Research Center gives us."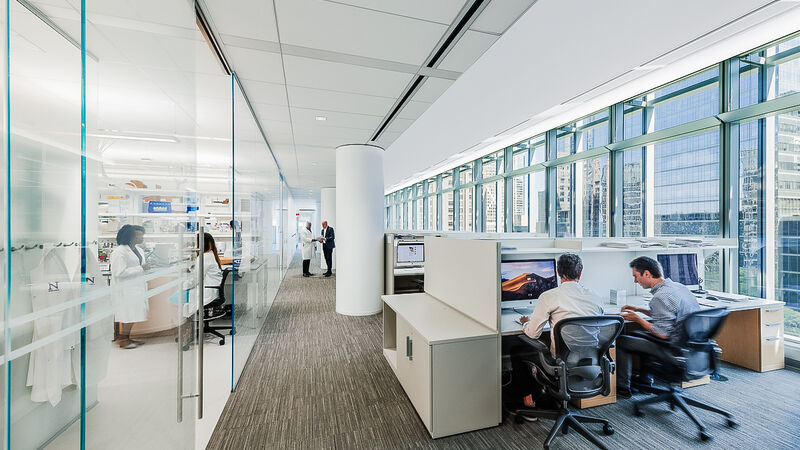 Consolidated Systems
Collaboration at its core, the Simpson Querrey Biomedical Research Center also connects to the nearby Robert H. Lurie Biomedical Research Center — a key strategy in AEI's high-performance design. A chiller plant integration with the Lurie facility allows for consolidated systems and utility functions to serve both buildings, conserving space while providing significant cost and energy savings.

Further maximizing its urban footprint and concepts of transparency and connection, the SQBRC features a striking, double glass façade providing an abundance of natural daylighting and exterior views. Solar heat gain is addressed through user-controlled blinds, perforated shades, and vents between building floors.
"

Inside this modern new building, scientists will pioneer discoveries that will impact the practice of medicine and transform human health. Here, we will accelerate the pace of lifesaving medical science that fuels the local and national economy, near world-class campus partners and in a global city with unrivaled opportunities for biomedical commercialization and entrepreneurship."