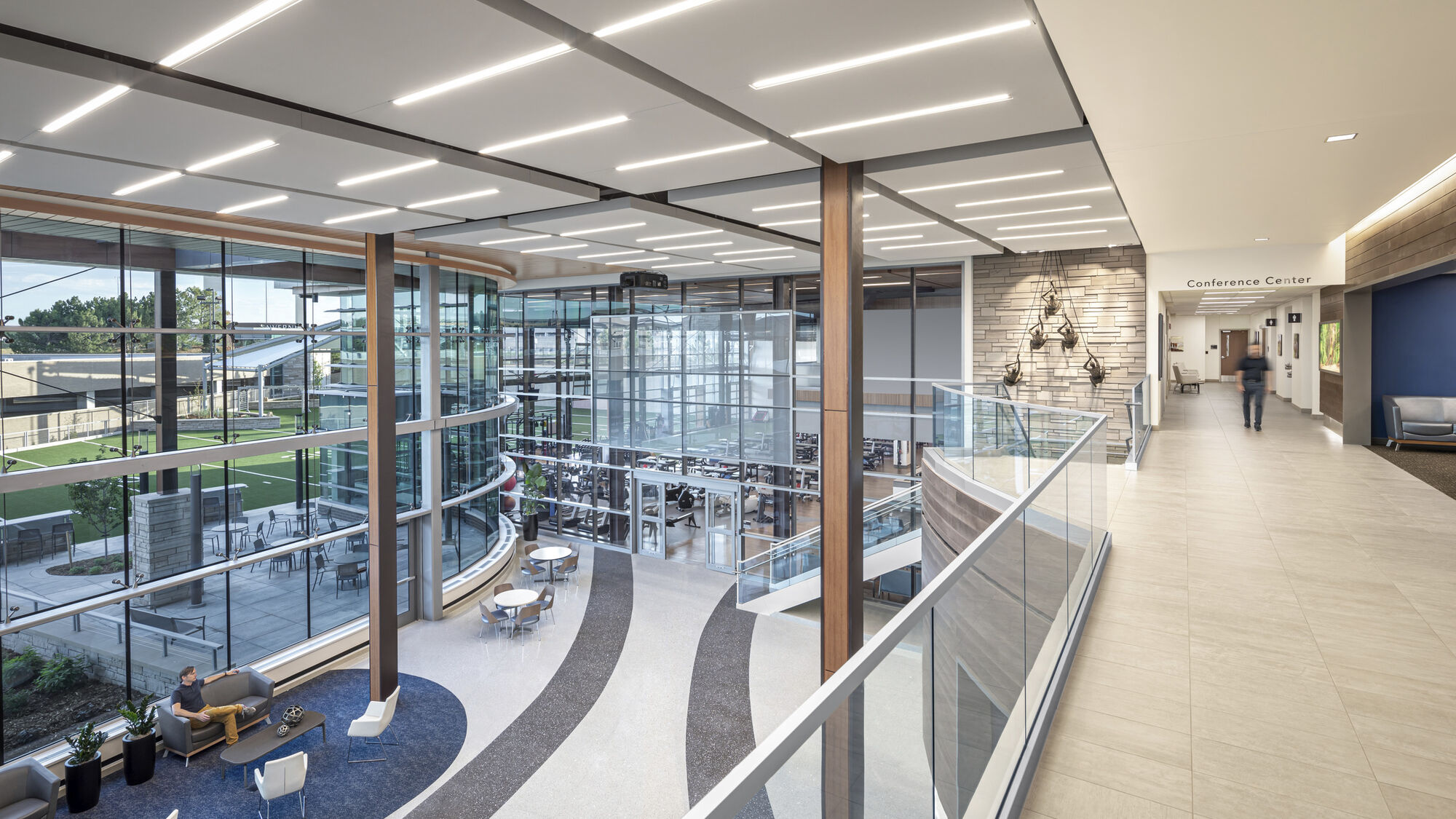 University of Colorado Health
Steadman Hawkins Clinic
Enabling world-class sports medicine and orthopedic care.
Designed to boost performance through sports medicine innovation and holistic care, the new, four-story University of Colorado Health (UCHealth) Steadman Hawkins Clinic Denver provides advanced orthopedic and physical rehabilitation services in a highly patient-focused environment.
The facility includes an orthopedic clinic, advanced MRI and radiology imaging, surgery services with six operating rooms, and human motion analytics technology for optimized performance and injury prevention.
Providing premier physical/occupational therapy services, the clinic also includes a state-of-the-art sports performance training center with an outdoor turf and practice field featuring a sports-focused exterior lighting system.

Emphasizing building performance, AEI provided mechanical, electrical, piping/plumbing, fire protection, instrumentation and controls, and technology engineering services. AEI's in-house architectural studio, Pivotal Lighting Design, provided lighting design services.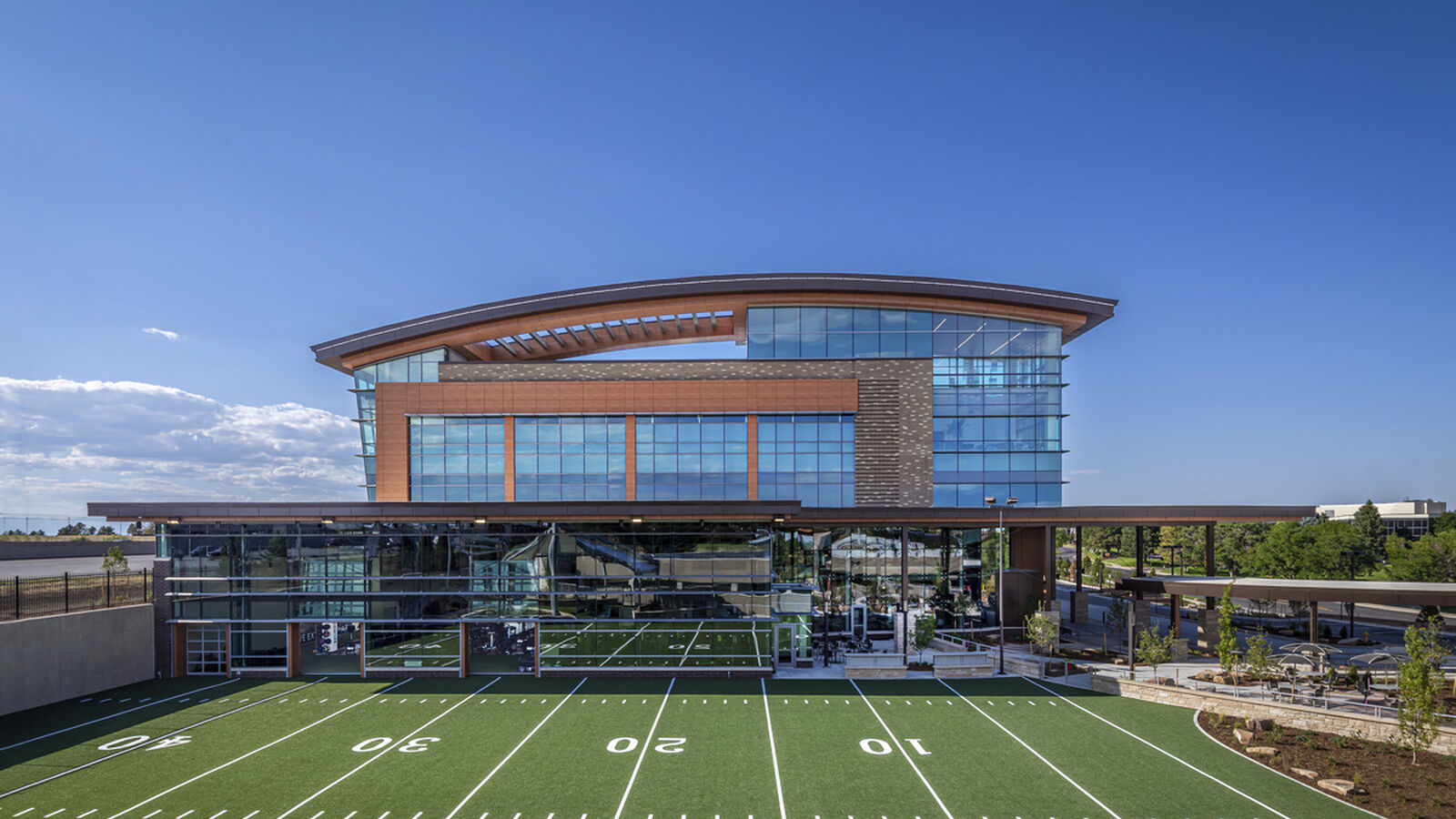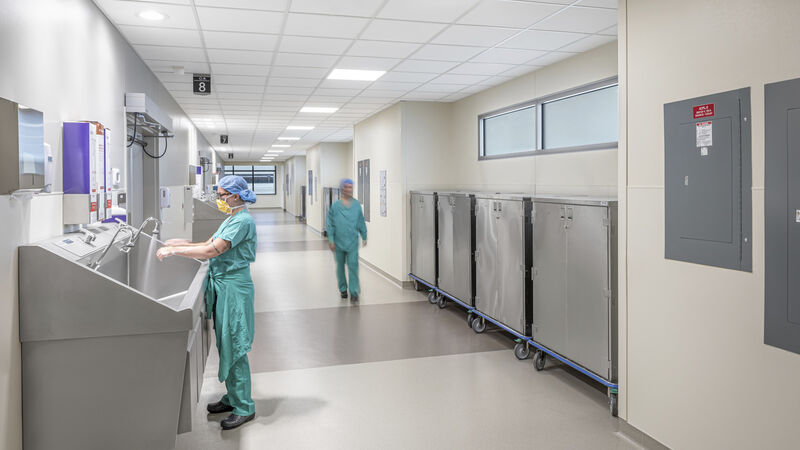 "

Already, surgeons...are performing groundbreaking procedures including stem cell therapies, orthobiologics, innovative devices, and clinical trials. The new teams formed here will provide one of the nation's most advanced and innovative sports performance medicine programs."
Optimized Patient Experience
With a focus on mobility, spaces and clinic programming are organized based on the patient journey for increased accessibility and navigation throughout the facility.
A double-height lobby and floor-to-ceiling glass windows enhance visibility, transparency, and exterior views, promoting connections while allowing natural daylight to penetrate deep into the building.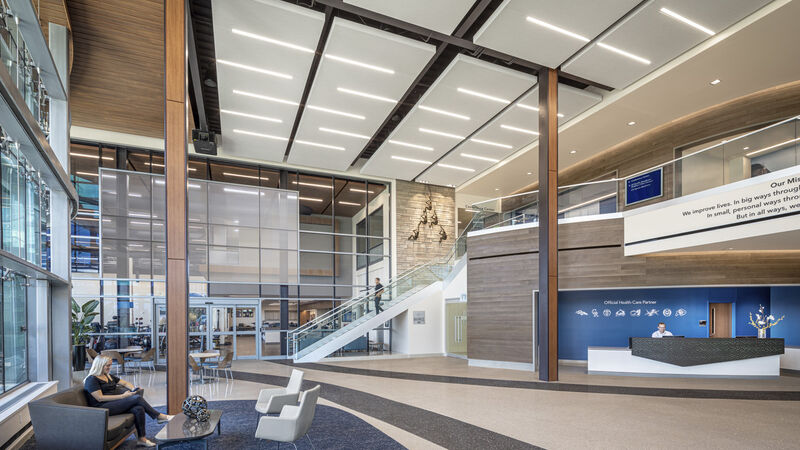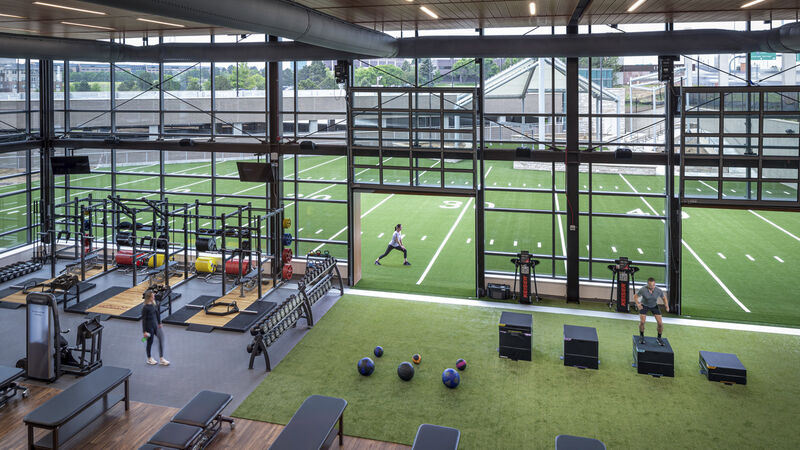 High-Performance Engineering
Engineered systems include an on-site diesel generator, dual fuel boilers, and an air-cooled chiller plant serving the facility's custom air handling units. The three-story, net-zero parking deck incorporates rooftop photovoltaic arrays to support on-site renewable power generation.
With an emphasis on high-performance building operations, the Steadman Hawkins Clinic facility design embodies the larger UCHealth mission — providing world-class sports medicine services, inspiring athletes and patients alike to achieve their maximum potential.
"

UCHealth Steadman Hawkins clinic is a highly visible project due to its location directly adjacent a major interstate as well as the doctor group's professional athlete clientele. For the design team, the project presented challenges in preserving views as well as serving unique program elements such as the indoor/outdoor sports performance training center."